U.S. economy adds 339,000 jobs as labor market stays hot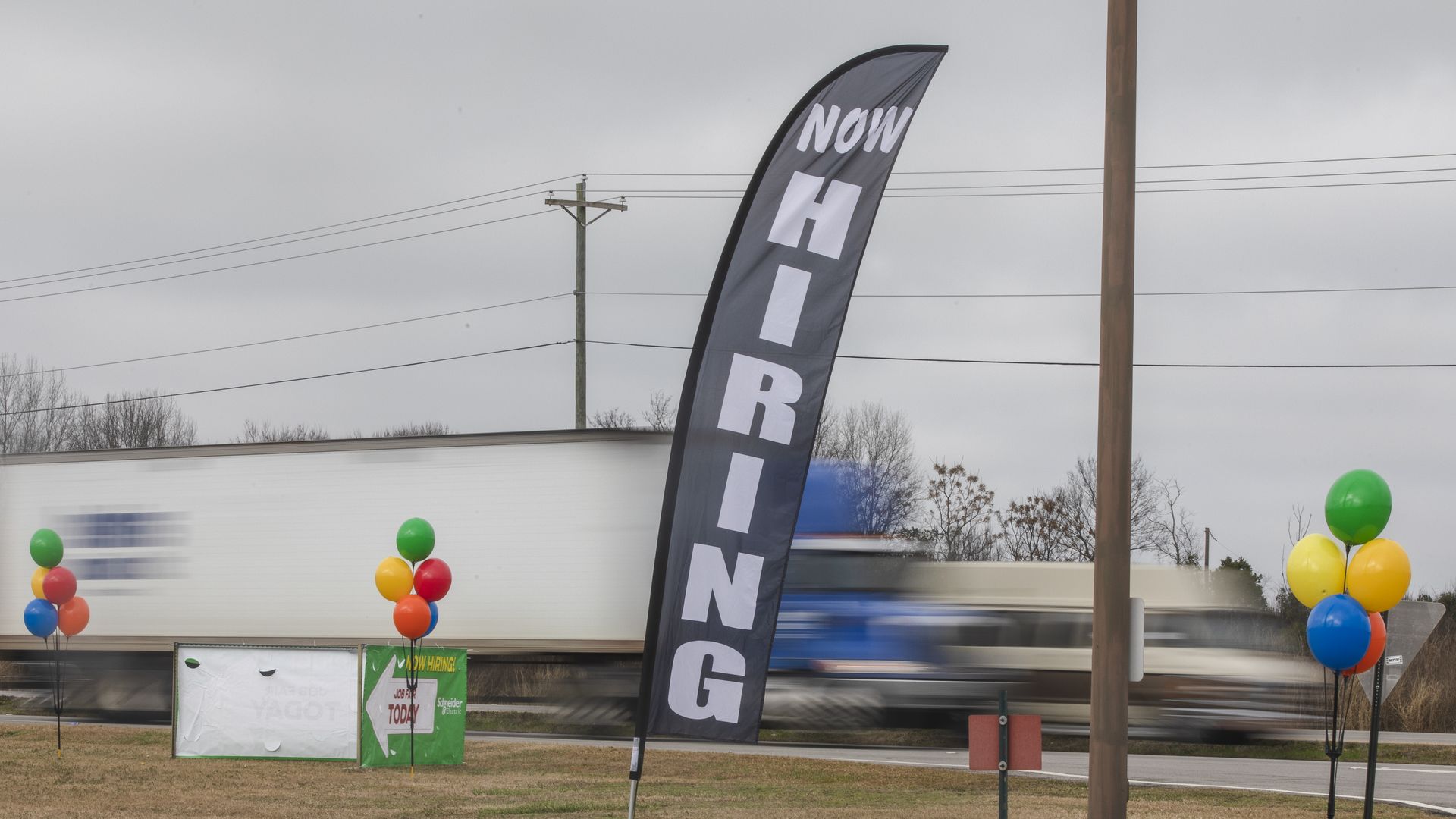 The U.S. economy added 339,000 jobs in May, while the unemployment rate jumped to 3.7% from 3.4%, the Labor Department said Friday.
Why it matters: Job gains came in well above forecasters' expectations — the latest sign that the economy is still underpinned by a hot labor market.
Economists expected a gain of 190,000 jobs last month. The May jobs figures are a pickup from the 294,000 added in April, which was revised up by 41,000. Job gains in March were revised up, too.
Details: Economic policymakers have kept a close eye on other details from the payrolls report — whether more Americans are joining the workforce and how quickly pay is rising.
The labor force participation rate — the share of workers with a job or hunting for one — held at 62.6% in May.
Meanwhile, average hourly earnings, a measure of pay, rose by 0.3% in May. Compared to the same period a year ago, wages are up 4.3%.
What we're watching: The May jobs report is among the final data points Federal Reserve officials will consider before deciding whether to continue the interest rate hiking campaign that began more than a year ago.
Inflation remains too high, and there are concerns that rapid price gains are being fueled by the tight labor market and strong consumer demand.
Still, a top Fed official this week signaled the central bank may skip a rate hike at its meeting later this month.
Editor's note: This is a developing story. Please check back for updates.
Go deeper ... America's quit boom is over
Go deeper