New paper predicts rising wages will keep inflation high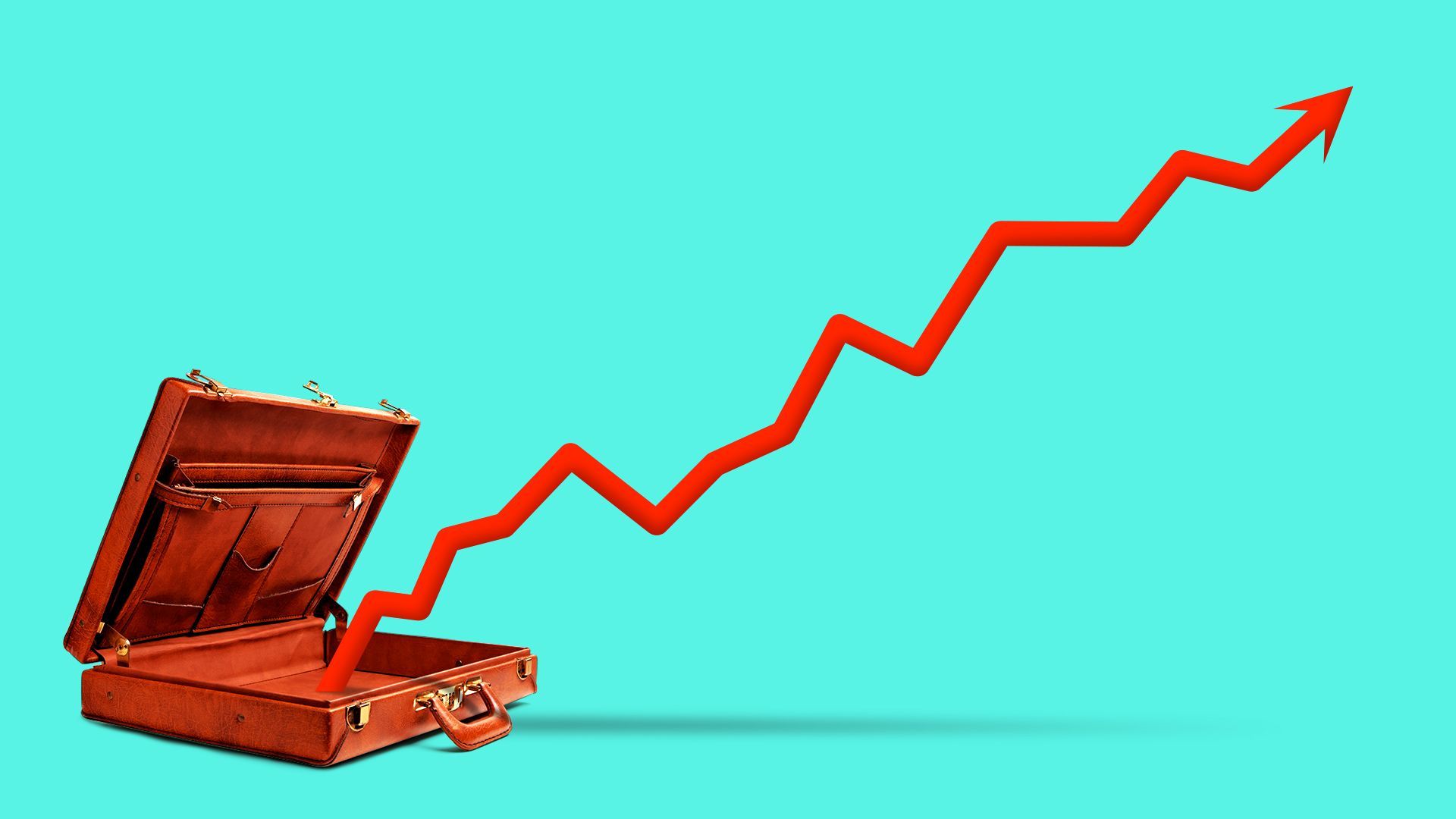 Wages will likely play a bigger role in the fight against inflation going forward.
Why it matters: According to a widely discussed new paper from powerhouse economics duo former Fed chair Ben Bernanke and former IMF chief economist Olivier Blanchard, the Fed might need to do more to cool down the labor market before prices are under control.
Details: The paper, presented at the Brookings Institution where Bernanke is a senior fellow, attempts to settle the debate over what caused the most recent bout of inflation.
Using a model to tease out the effect of wages, prices and inflation expectations on price increases, they find that supply shocks pushed prices up early on in the pandemic — and then consumer demand started playing a big role, fueled by stimulus and a strong labor market.
In other words, everyone was sort of right about what caused inflation. "There's something for everyone in their paper," writes former Fed economist Claudia Sahm of their findings.
Of note: The authors find that price markups — i.e., profit margins — weren't a major factor, throwing cold water on an increasingly popular theory.
The intrigue: The tight labor market, measured by the ratio of job vacancies to unemployed workers, has begun to assert itself over time.
"Now that the rest is gone, this is what dominates," said Blanchard, a senior fellow at the Peterson Institute for International Economics, at the presentation last week.
Workers both expect to see inflation and are demanding pay that catches up to the price hikes they've already lived through.
Between the lines: The authors conclude that to get inflation back down to 2%, the Fed will have to further cool the economy — and that could mean a rise in the unemployment rate.
In their most extreme scenario, they write, unemployment would have to rise to 4.3% (it was 3.4% in April). Of course, that percentage point increase would translate into job losses for a lot of people.
The bottom line: Bernanke and Blanchard aren't quite suggesting immaculate disinflation is possible but something fairly close to it.
What to watch: The May jobs report is out this Friday.
Go deeper