The labor market is still holding strong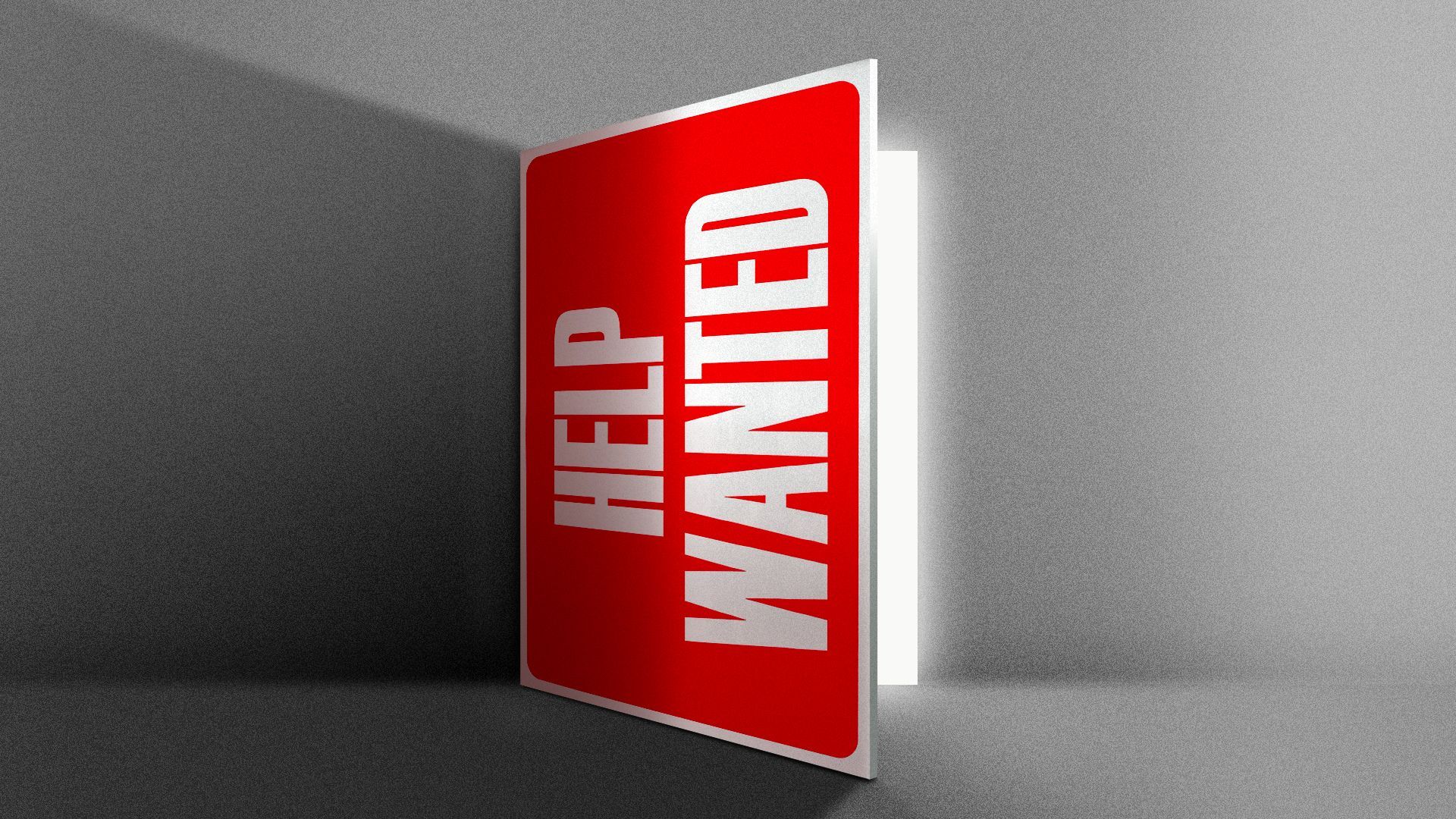 The indicators in the April payrolls report tell a near-universal story: America's workers continue to experience the strongest labor market in years — and, by some measures, the best on record.
Why it matters: There is a lot of doom and gloom about the economy, stirred up further in recent weeks by bank failures that raise questions about knock-off economic effects.
But the details of the latest jobs report should put those worries to rest: The labor market is still strong, with plenty of opportunities for workers.
What they're saying: "The labor market surprisingly remains hot and tight as indicated by a trifecta of strength reported in the three key categories in April – employment, the unemployment rate, and average hourly earnings," Kathy Bostjancic, chief economist at Nationwide, wrote in a note.
By the numbers: The unemployment rate fell back to 3.4%, matching the rate seen in January. Before that, you'd have to go back a half-century to see a lower jobless rate.
The labor market added 253,000 jobs in April, though job gains were softer than believed in the prior two months. Even with those revisions, the economy has still added a solid 666,000 jobs over the past three months.
Meanwhile, the labor force participation rate among prime-age workers (those aged between 25-54) continued to climb to 83.3% — officially recovering to levels seen during the 2008 financial crisis. For prime-age women, the participation rate is the highest (77.5%) on record.
Details: Wages rose at a faster rate (0.5%) last month, after steadily decelerating since November 2022.
Over the past three months, average hourly earnings are up an annualized 4.2% — down from the 4.5% from the previous three-month period.
The big picture: The details of the report may drum up concerns among officials at the Federal Reserve looking for signs of a cooler labor market.
At a news conference earlier this week, Fed chair Jerome Powell acknowledged signs that the labor market was "coming back into better balance," though it remained "very tight."
Jobs growth has slowed from last year's breakneck pace, but that process may not be happening as much (or as quickly) as policymakers would like.
Yields on two-year Treasury bonds jumped after the release of the report, reflecting the possibility that a still-hot jobs market could mean higher rates.
The bottom line: "Fourteen months after the Fed began to lift interest rates, we are barely seeing a blip in the labor market," says Aaron Terrazas, chief economist at Glassdoor.
Go deeper