America's "backache" economy: Things could be lots worse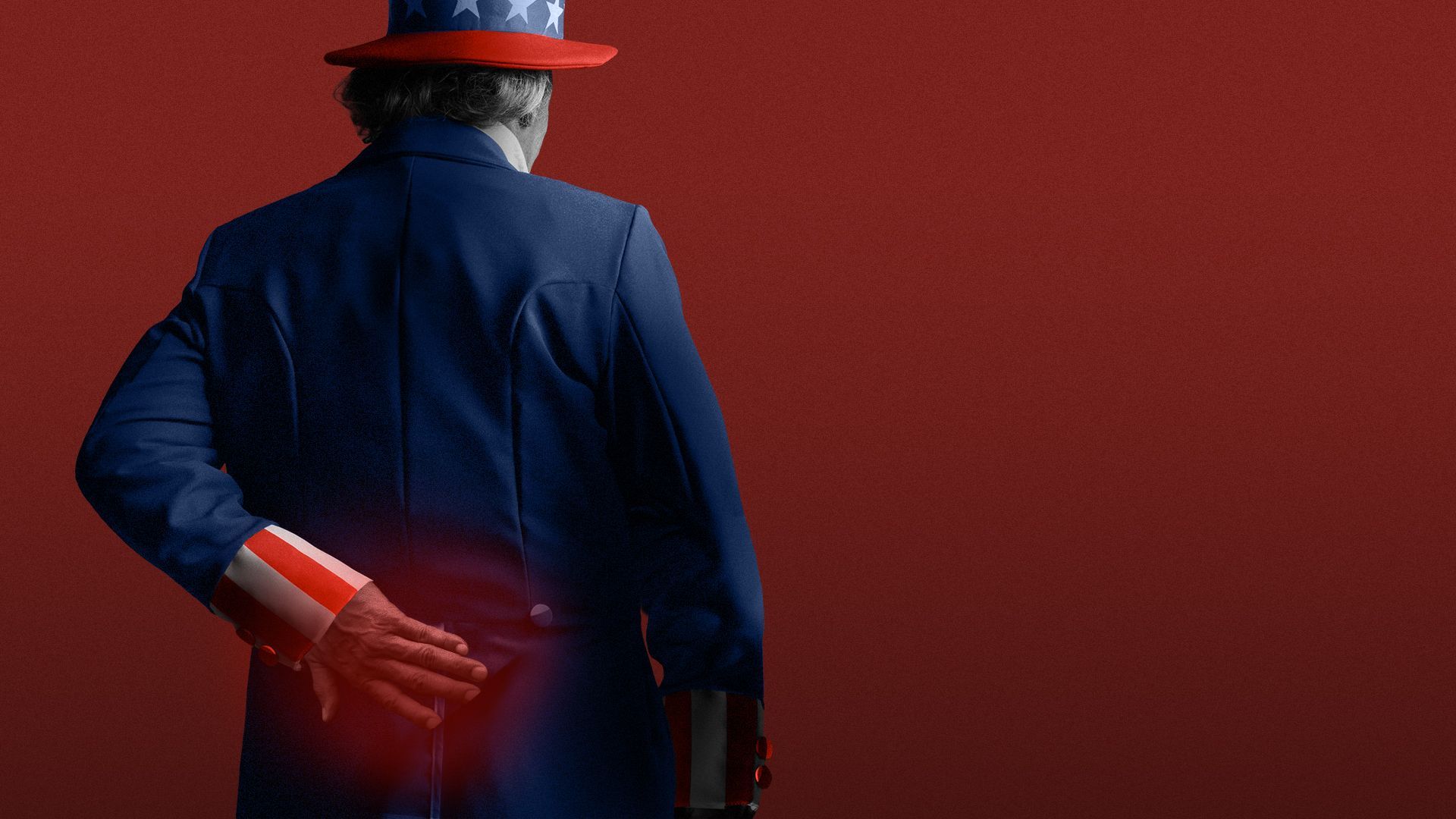 Corporate America's crush of first-quarter results is sending an unambiguous message about the U.S. economy: The long-awaited slowdown is here — but isn't as bad as expected.
Why it matters: The first three months of 2023 have been a doozy. The Fed is hiking borrowing costs and Russia is (still) at war with Ukraine. The U.S. and China are sparring over just about everything. And America's banking sector survived a near-2008 experience.
After defying predictions of a slowdown late last year, the "March moderation" showed inflation slowly easing — a sign that the Fed might slow down a campaign that has hiked borrowing costs across the spectrum.
Consumer spending that underpins demand is also showing signs of wear. It's been a wake-up call for observers who believed the U.S. economy could narrowly escape a recession.
Big banks have mostly defied the gravitational pull of slowing activity and the sum of all recessionary fears. But trouble at smaller banks is leading to a tightening of lending conditions that may ricochet across the economy.
Other warning signs are mounting: Morgan Stanley's Q1 results were weighed down by the evaporation of mega-deals.
What they're saying: It all amounts to what Jeffrey Roach, chief economist for LPL Financial, characterizes as an "economy with a backache" — but not flat in bed.
Small businesses — which comprise over 40% of economic activity — "are hunkering down, as few have expansionary plans in the near future. No doubt, tighter credit conditions impacted those decisions," Roach wrote this week.
Reality check: While headwinds are mounting, some see opportunity amid the turmoil. The shakeout among smaller banks is creating an opening for alternative financing institutions, some say.
"Private equity firms, debt funds, and specialty finance companies with the right resources will see stronger opportunities due to less competition from banks," Ran Eliasaf, founder and managing partner at Northwind Group, a real estate private equity firm, tells Axios in an email.
Attractive lending opportunities still exist — especially in residential assets in New York City and other high-demand locations.
What we're watching: The interminable U.S. debt ceiling debate is approaching a critical phase — and has a lot more people pondering the previously unthinkable scenario of a default.
Go deeper