Some Fed officials wanted to keep options open for another rate hike, minutes show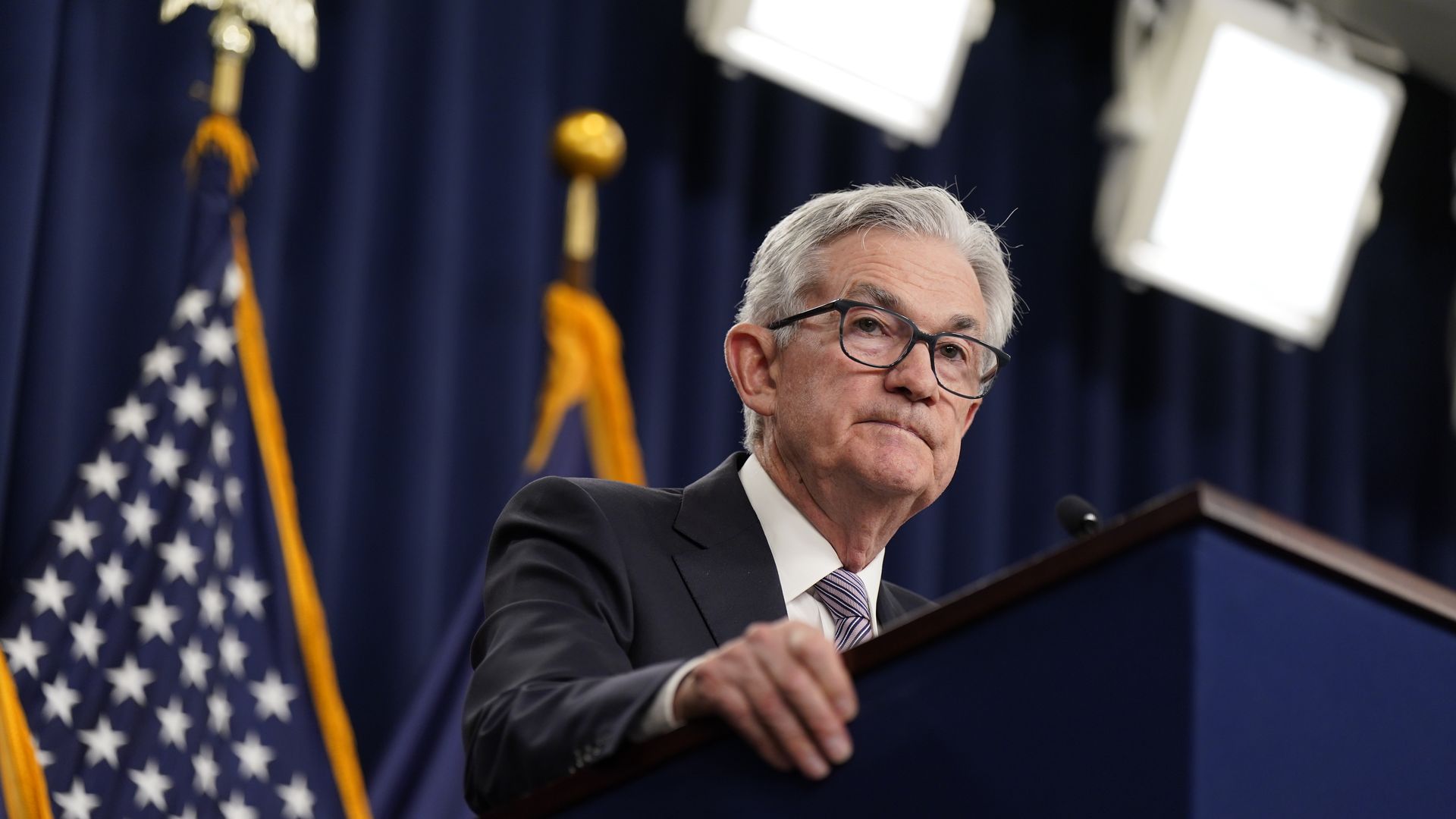 Some Federal Reserve officials did not want to signal that the central bank was definitively done with its aggressive interest rate hiking cycle at the policy meeting earlier this month, according to minutes from that May 2-3 meeting released on Wednesday.
Why it matters: The Fed this month raised rates by a quarter-percentage point and made a notable change to its policy statement that's closely tracked by economists and traders — one that suggested it may soon pause its run of hikes, even as inflation continues to run hot.
But "some" Fed officials stressed that it was crucial to communicate that it was not hinting "either that decreases in the target range are likely this year or that further increases in the target range had been ruled out," according to the text of the minutes.
Driving the news: The minutes may complicate the big debate underway about what the Fed will do next at its policy meeting in June. In public comments, some Fed officials have suggested they would prefer to pause rate hikes, in an effort to see how previous moves are working through to the economy.
Others have suggested that incoming economic data so far has show the economy is still running too hot — a development that might not support the Fed backing down just yet.
The minutes showed that split among officials at the last meeting: Some said additional tightening "would likely be warranted at future meetings" because inflation was coming down too slowly.
Others said another rate hike after the May 2-3 meeting "may not be necessary."
The big picture: Nearly all Fed officials said that the tight labor market and upside risks to inflation "remained a key factor shaping the policy outlook."
A few Fed officials noted they "saw some downside risks to inflation."
The intrigue: Minutes of the March meeting revealed that Fed staff economists anticipated a "mild recession" later this year. That forecast was the same earlier this month, the minutes released today show. Staff expected that would be "followed by a moderately paced recovery."
Of note: Fed officials also worried that the debt limit would not be raised in a "timely manner, threatening significant disruptions to the financial system and tighter financial conditions that weaken the economy."
The bottom line: Fed officials "generally expressed uncertainty" about how much further rates needed to rise, with many "focused on the need to retain optionality," per the minutes.
That might put even more focus on key indicators in coming weeks like the jobs and inflation reports because they might offer more clues what the Fed could decide in June.
Go deeper