Trump's war on his own record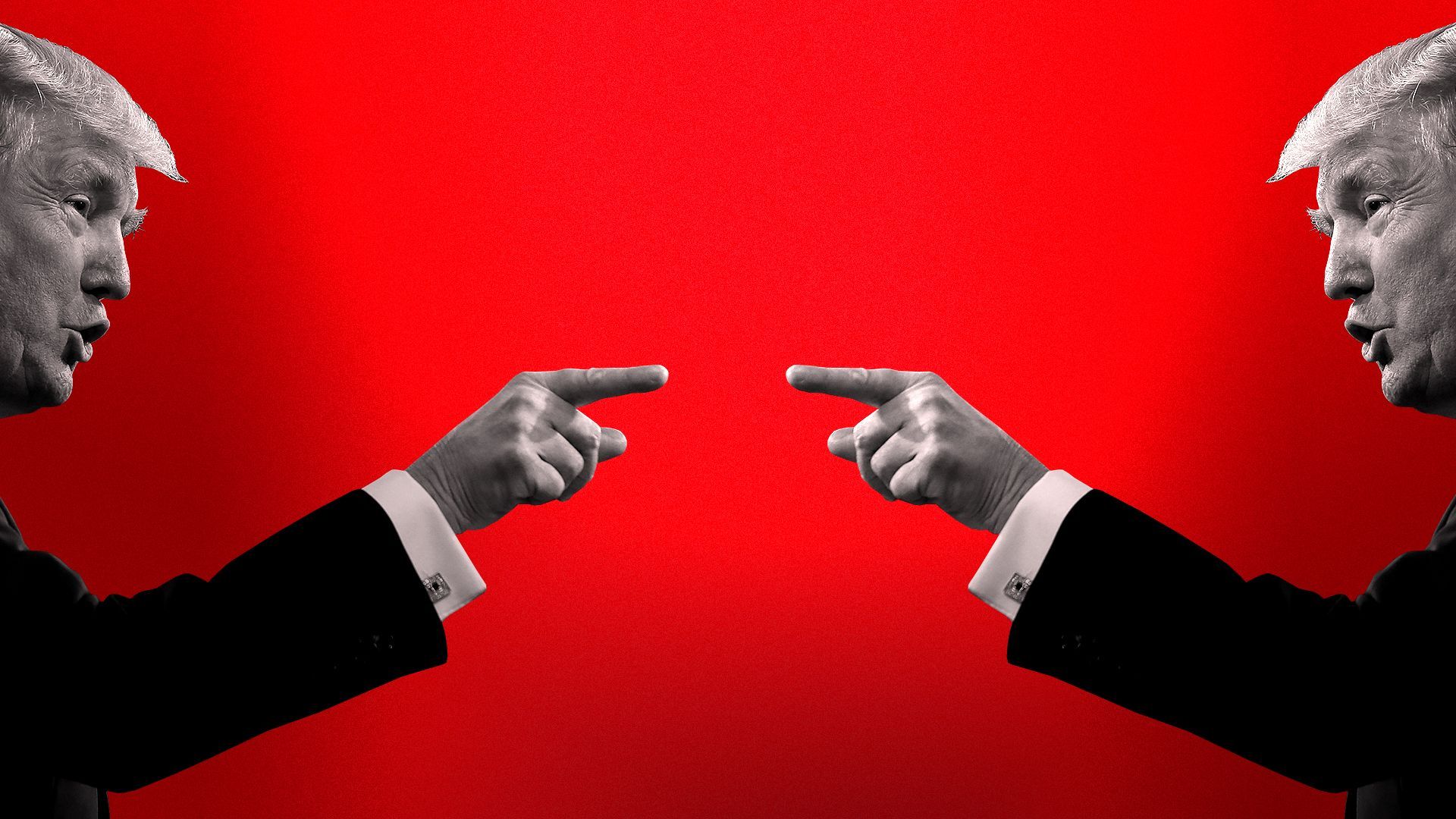 The recent political kinship and broad policy similarities shared by former President Trump and Florida Gov. Ron DeSantis have set the stage for a GOP primary like no other.
Why it matters: Unlike DeSantis, who has pinpointed narrow, ideological vulnerabilities to attack, Trump is not looking to fight a war of precision. His team is launching an all-out, take-no-prisoners offensive — ignoring cries of hypocrisy as it launches criticisms that could apply equally to Trump himself.
Driving the news: Responding to DeSantis' vow on Fox News last night to fire FBI director Christopher Wray on day one of his presidency, the Trump campaign tweeted out a screenshot from 2017 of DeSantis praising Wray as "talented, capable & highly respected."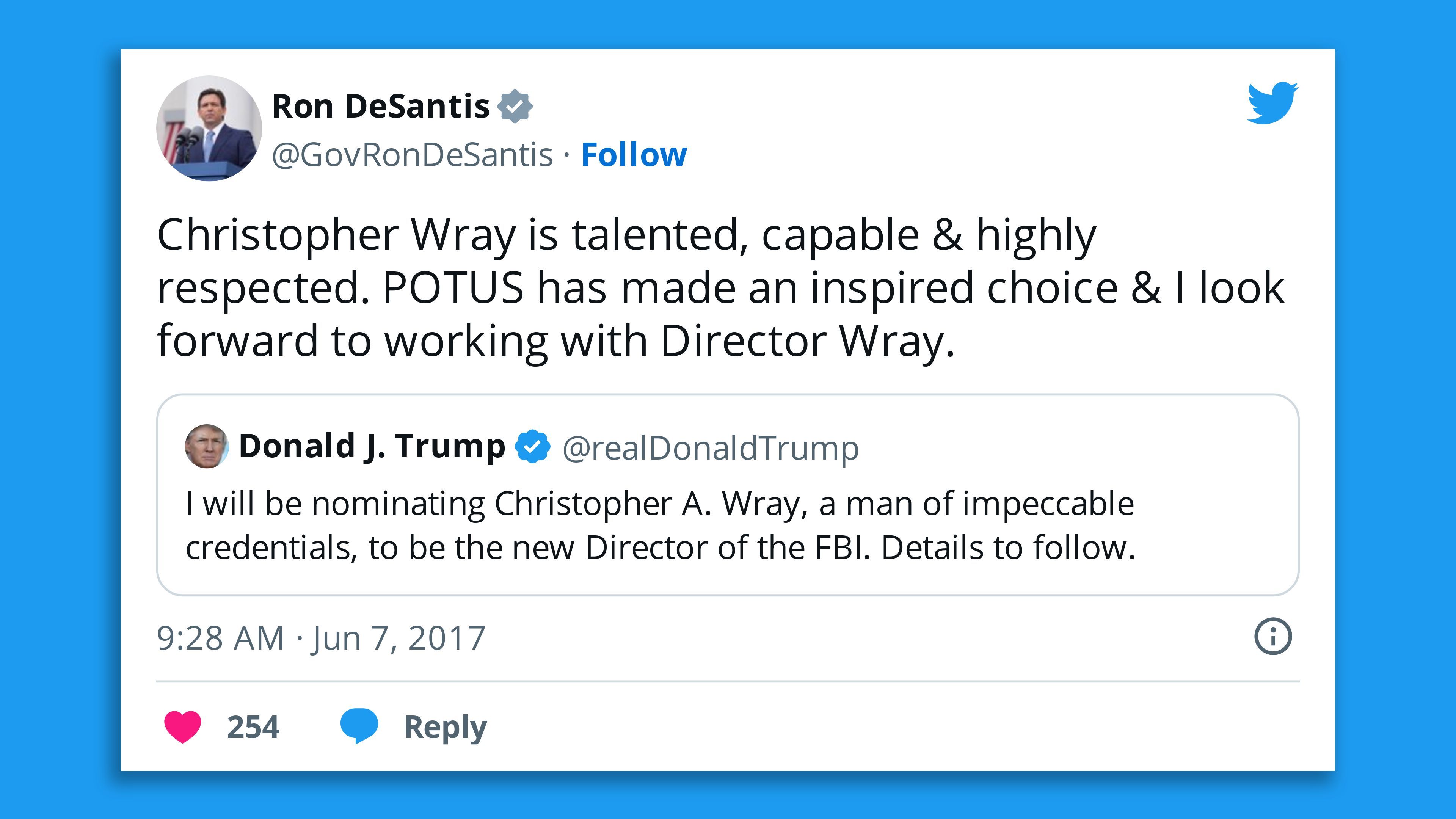 The big picture: This is hardly the only instance of Trump's own personnel and policies becoming collateral in his war on DeSantis.
COVID-19: Trump posted a video today blasting DeSantis for closing Florida's beaches in the early days of the pandemic — despite his own administration issuing federal guidance at the time encouraging social distancing.
Abortion: Trump has criticized DeSantis' six-week abortion ban as "too harsh," while also seeking to take credit for the Supreme Court overturning Roe v. Wade.
Entitlements: Trump's MAGA Inc. super PAC has run a series of ads attacking DeSantis for voting to cut Social Security and Medicare and favoring a national sales tax. But Trump, at various points in his political career, has also embraced those policies.
The pro-Trump super PAC even mocked DeSantis for hosting donors today at the "uber elite Four Seasons resort in Miami" — seemingly ignoring that Trump lives and routinely hosts supporters at his own ritzy club in south Florida.
Between the lines: DeSantis faces his own significant challenges in convincing the Republican electorate that he's not just a Trump knockoff, as both the former president and rival Nikki Haley have argued.
To that end, DeSantis sees opportunities to attack Trump over his elevation of Anthony Fauci, promotion of COVID vaccines, and the criminal justice reform law he signed in 2018.
"He did great for three years. But when he turned the country over to Fauci in March of 2020, that destroyed millions of people's lives," DeSantis said on conservative radio today.
The bottom line: Trump is a notorious flip-flopper, but that has never mattered to his legions of devoted followers in the Republican Party. There's so far no evidence this time will be different.
Go deeper