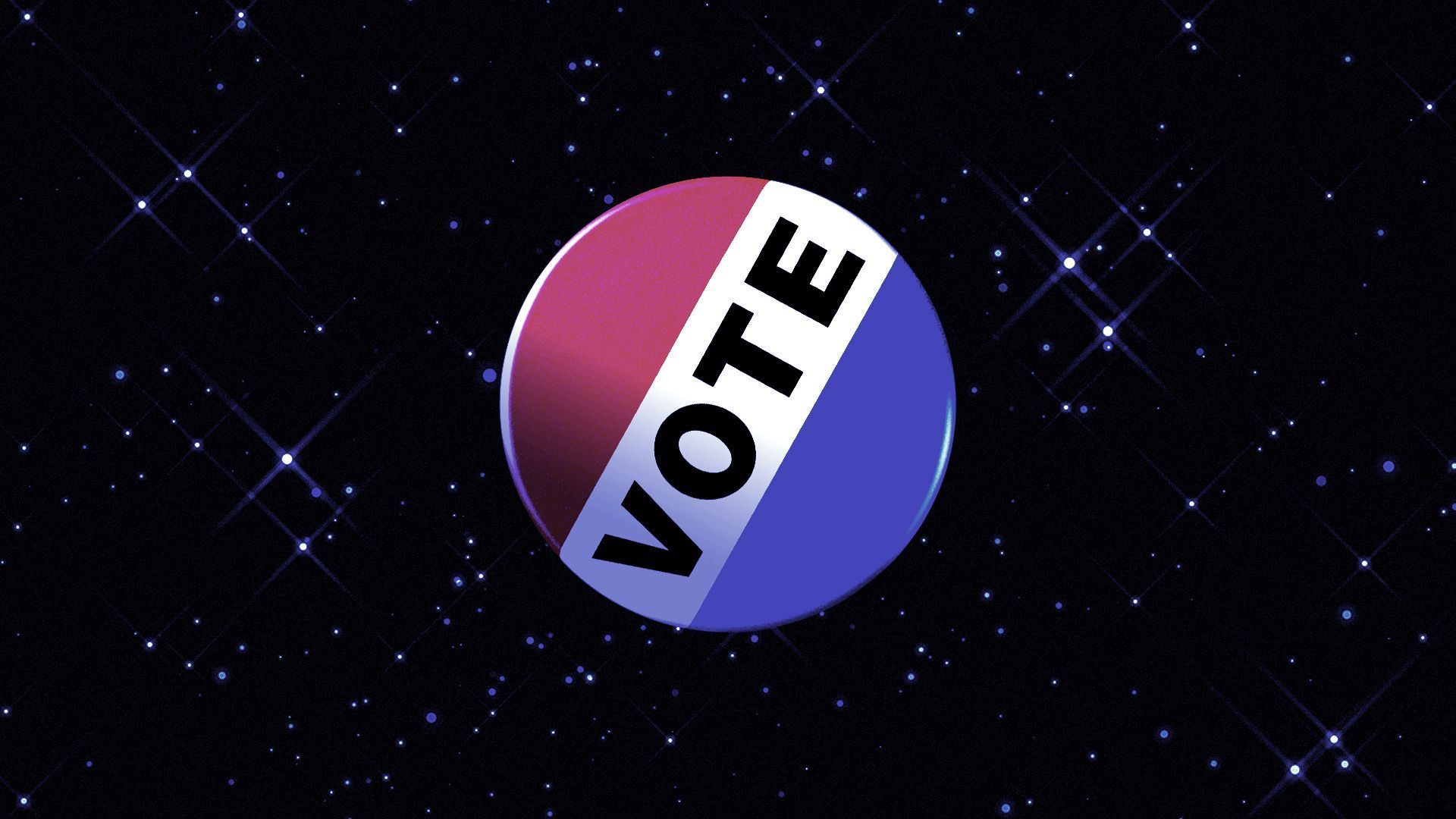 It's fitting that Florida Gov. Ron DeSantis launched his presidential campaign tonight with Elon Musk, the space billionaire whose ambitions include sending humans to Mars by the end of this decade.
Why it matters: Defeating former President Trump in a Republican primary will be a Herculean task. For DeSantis, it's a moonshot that could end in embarrassing failure — or thrust the GOP into a new era if he succeeds in dislodging Trump.
Driving the news: DeSantis' campaign began Wednesday night with a literal failure to launch, as the Twitter Spaces feed hosted by Musk crashed three times within the first several minutes due to the surge in traffic.
25 minutes later, with the glitches smoothed out, DeSantis delivered a quick-paced, scripted stump speech to about 300,000 listeners touting his record in Florida and assailing Democrats' handling of crime, immigration and COVID-19.
In the ensuing Q&A session moderated by venture capitalist David Sacks, DeSantis tied his decision to launch on Twitter to lessons from COVID and what he called the "stifling" of dissent by the government and mainstream media.
Follow our live blog on DeSantis' announcement.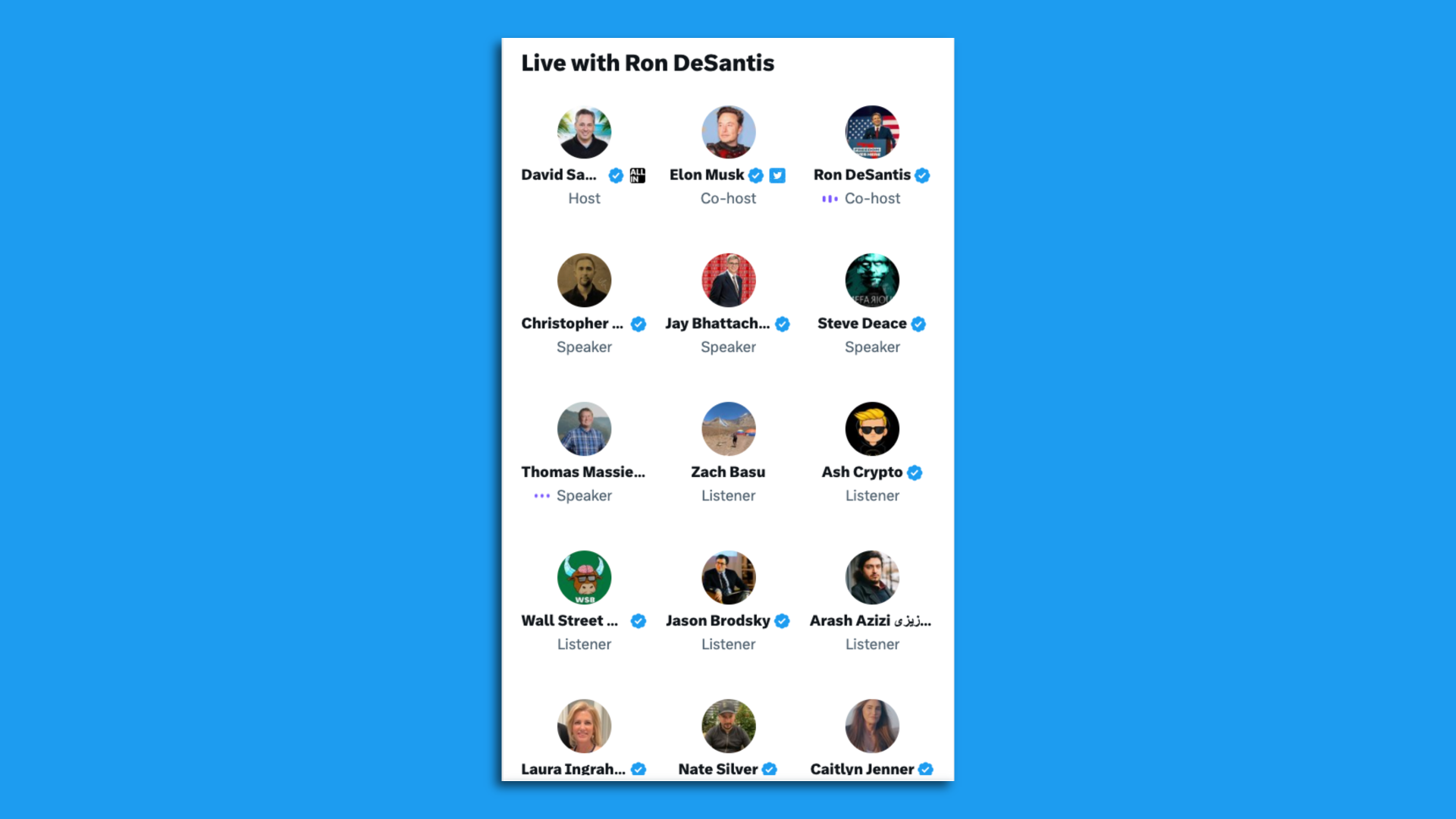 Between the lines: DeSantis' allies are laying the groundwork for a campaign that matches the massive scale of his challenge.
The pro-DeSantis super PAC Never Back Down expects to have an overall budget of at least $200 million and more than 2,600 field organizers by Labor Day — double the staff that worked for Sen. Bernie Sanders' entire 2020 campaign, according to the New York Times.
"No one has ever contemplated the scale of this organization or operation, let alone done it," the PAC's executive director Chris Jankowski told the Times. "This has just never even been dreamed up."
The big picture: Speculation about DeSantis' unique strength as a Trump challenger hit a fever pitch in November, when the governor won re-election in a historic landslide on the same night Trump-endorsed candidates faltered across the country.
DeSantis' subsequent polling boost proved to be short-lived, as Trump regained ground at the start of 2023 and extended a massive lead after his indictment in Manhattan.
What to watch: Trump is preparing to go scorched earth to destroy DeSantis' candidacy and career, viewing him as a traitor who never would have won the 2018 Florida governor's race without the former president's endorsement.
One dangerous unknown: How Trump would react if he begins losing to DeSantis.
If his response to a DeSantis upset is anything like the aftermath of the 2016 Iowa caucuses or 2020 election — both of which he claimed were stolen — Trump could bring the entire Republican Party down with him.
Go deeper