Elon Musk teases new AI project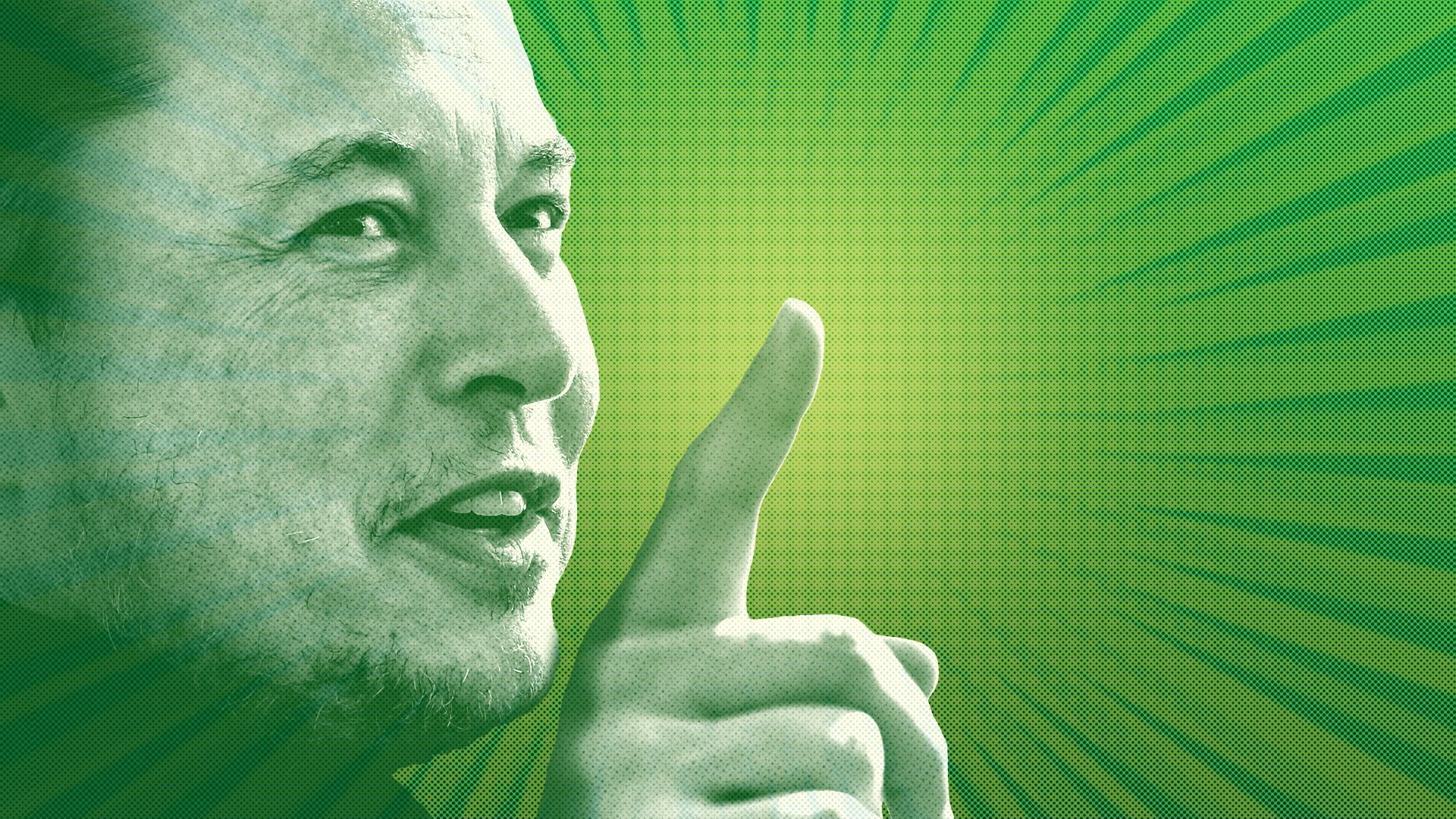 Elon Musk appears to be readying a new project to enter the AI arena against Microsoft and OpenAI.
Why it matters: His plans could involve harnessing together technology from at least two of his companies — Tesla and Twitter — "to some degree," according to Musk.
Driving the news: "I think there should be a significant third horse in the race here," Musk said Tuesday during a WSJ event, referring to Microsoft's partnership with OpenAI and Google's DeepMind.
"I don't want to jump the gun here on announcements, but OpenAI has a relationship with Microsoft that seems to work very well ... so it's possible that X.AI and Twitter and Tesla would have something similar."
State of play: Musk registered X.AI Corp. as an AI startup last month — around the time he also merged Twitter Inc. into X Corp.
Flashback: Musk's interest and ambitions in AI date back to at least 2011 when he was an early investor in DeepMind, a London startup at the time, the New York Times notes.
A few years later, he and then Y Combinator president Sam Altman founded OpenAI as a nonprofit.
The intrigue: As Microsoft and OpenAI's partnership has grown more prolific, Musk has grown more protective of Twitter's data and more vocal about the dangers of AI.
What they're saying: "AI will usher in an age of abundance, assuming that we're in a benign AI scenario," Musk said on Tuesday.
At the same time, Musk repeated his fear that there's a "not zero chance" of AI going "Terminator."
The big picture: Musk said AI will change the way the human race operates "a lot" in the future.
"Anything where intelligence can be applied — even modest intelligence — will be automated ... 10, 20 years from now."
Be smart: Musk has been on an extensive media tour this year, as two of his most high-profile companies come under pressure.
What to watch: Musk believes the key to competing in AI is having talented people, a lot of expensive computing power and access to data.
He also warned about the dangers that AI will play in upcoming elections — stressing that having more paid subscribers on social media platforms could cut down on AI manipulation.
When asked to rank the U.S. and China on their respective AI prowess, Musk said that the U.S. has "the most advanced AI."
Go deeper:
Go deeper