Another George Santos challenger joins the fray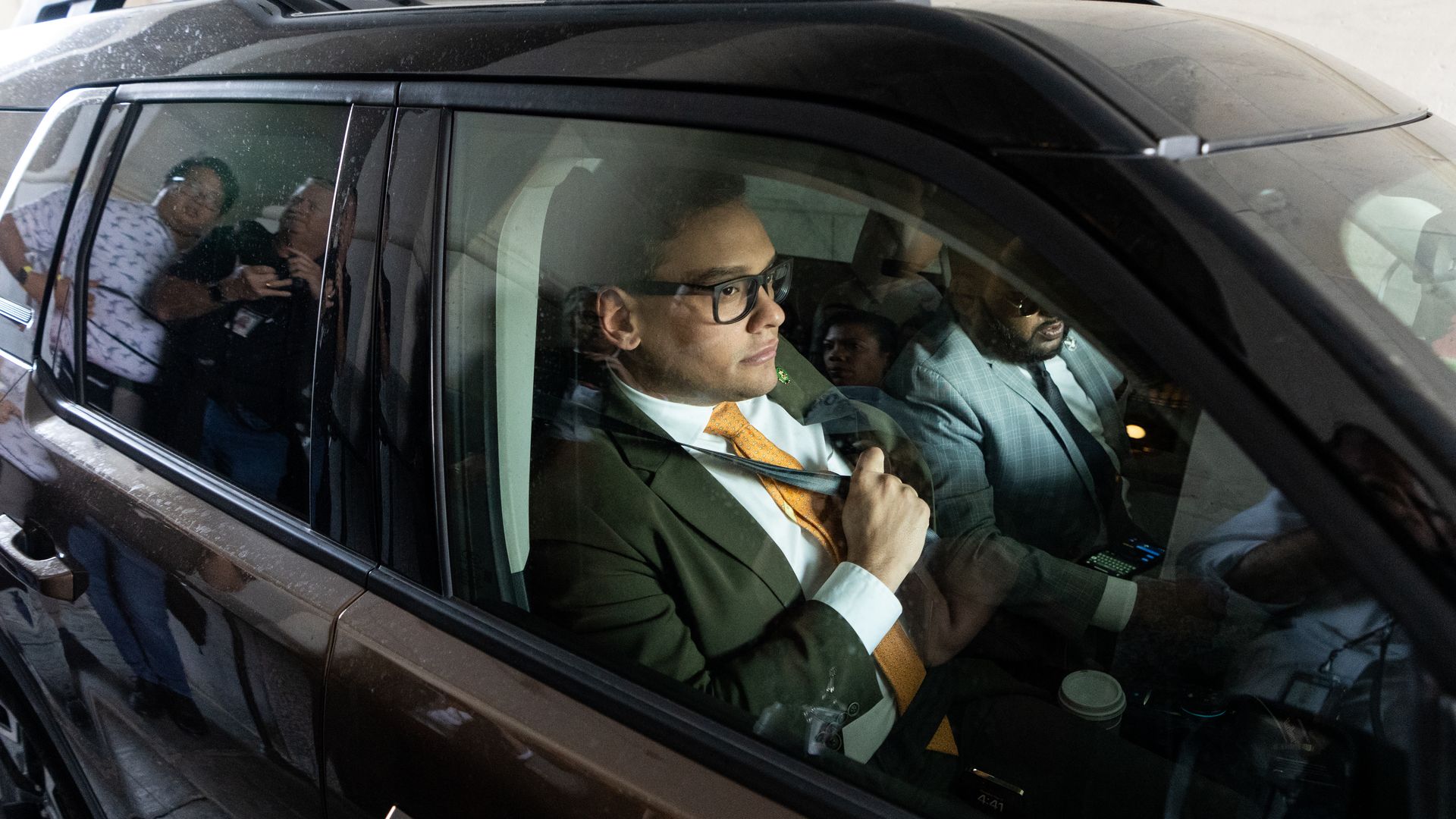 Nonprofit founder Zak Malamed is jumping into the race for the Long Island-based House seat currently held by Rep. George Santos (R-N.Y.), Axios has learned.
Why it matters: Malamed's entry into the race adds to a crowded field of contenders in both parties who view the seat as essentially up for grabs due to Santos' scandal-driven unpopularity among voters.
Driving the news: The co-founder of Next 50, a Democratic donor network that has raised millions for candidates younger than 50, Malamed is now launching a candidacy of his own, according to a press release obtained by Axios.
"I spent the last four years defeating MAGA Republicans across the country in some of the most competitive districts and states, and now, the reality is that the things that I had to fight outside of home, have come home," he said in a statement.
The press release takes aim at Santos as "an embarrassment to the district, to the Republicans who supported him, and to the candidates who tried and failed to beat him."
The state of play: Santos, who was revealed to have fabricated wide swaths of his background on the campaign trail and has been indicted by the Justice Department, is running for reelection.
The big picture: Malamed is the fourth Democrat, and sixth candidate overall, to throw their hat in the ring for the seat.
Josh Lafazan, a former county legislator who came in third in last year's Democratic primary, is running again, joined by former state Sen. Anna Kaplan and law professor William Murphy.
On the Republican side, Santos is facing a challenge from investment banker and Afghanistan veteran Kellen Curry.
What we're watching: Former Rep. Tom Suozzi (D-N.Y.), who beat Santos in 2020 but gave up the seat last year to run for governor, is also considering a bid.
"No updates," he told Axios in a text message on Sunday.
Go deeper