Record early season heat wave envelops Pacific Northwest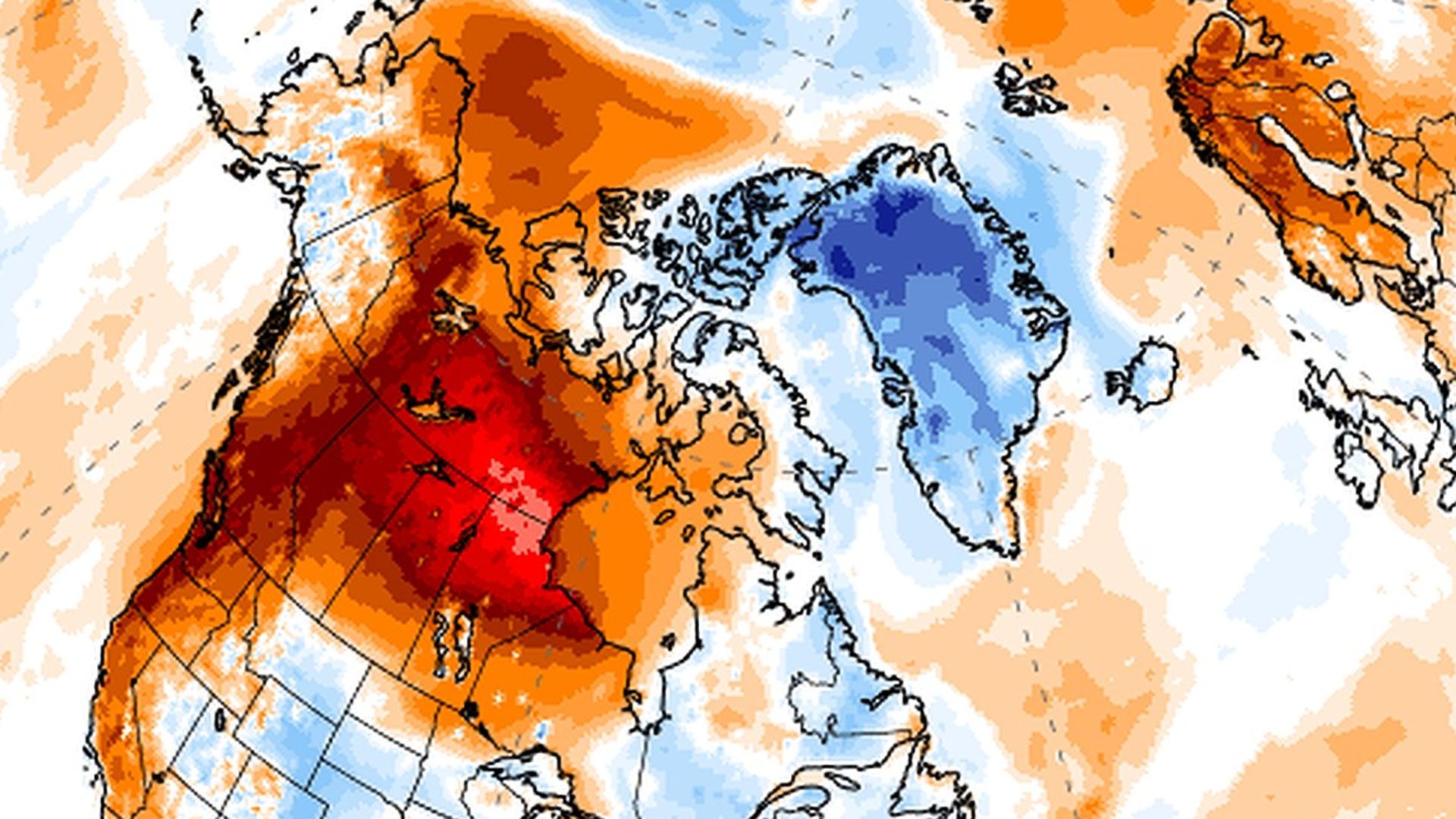 Nearly 11 million people in the Pacific Northwest were under heat advisories — as forecasters warned cities including Seattle and Portland could see more temperature records set Monday from the intense heat wave.
The big picture: The early season heat wave that began Friday has seen temperature records broken from Washington and Oregon to Alberta, where Canadian firefighters have been tackling dozens of wildfires for days, from British Columbia and up to northern Canada.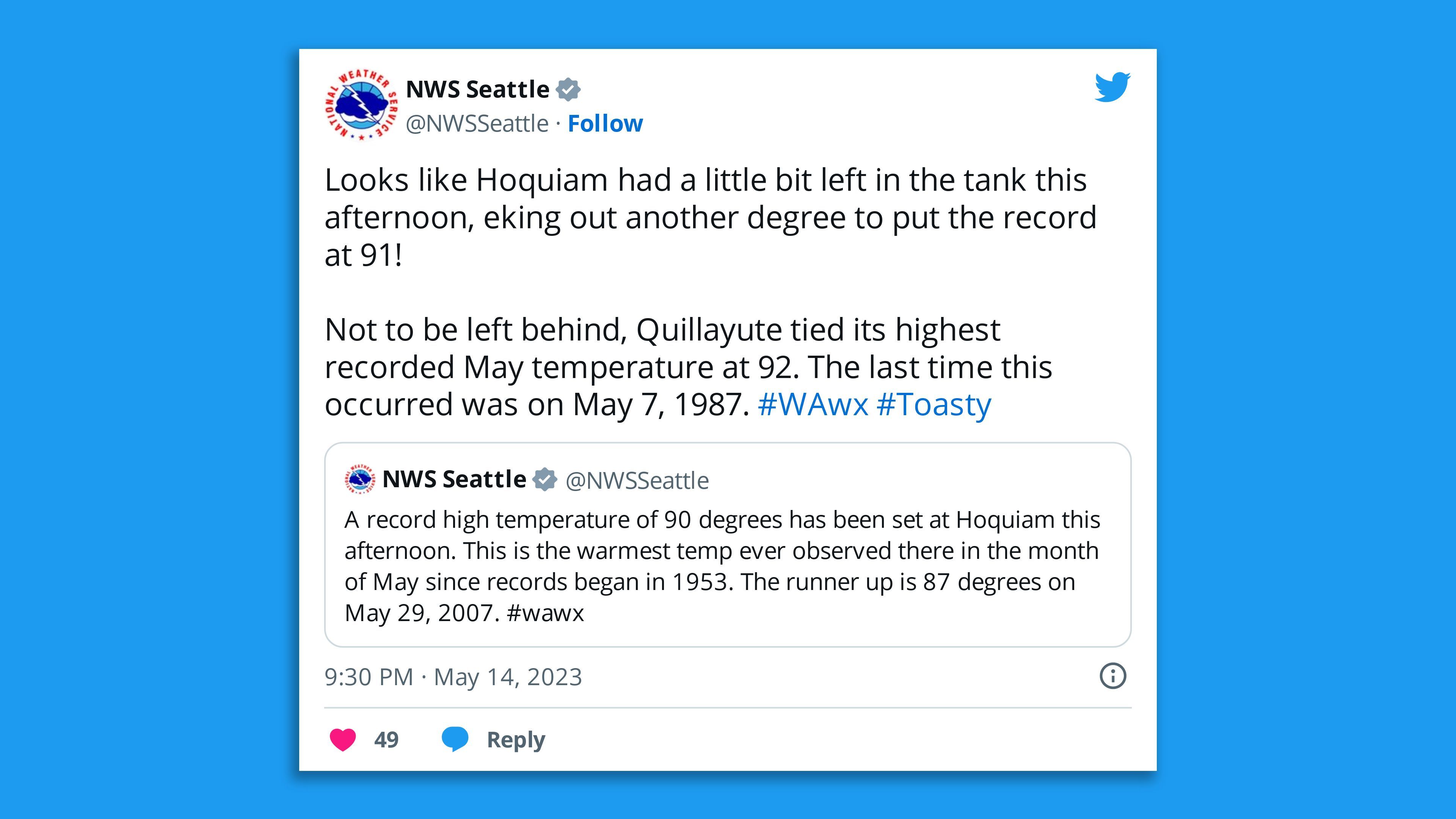 Meanwhile, beyond the Pacific Northwest, Yosemite National Park announced three campgrounds would temporarily close Monday due to forecast flooding from the melting of the Sierra Nevada's historic snowpack.
"The combination of extended hot weather and abundant snow means the Merced River may remain above flood stage for some time," the Yosemite National Park Service tweeted.
Threat level: "Above-normal temperatures are forecast to persist along the West Coast ... while extending across the Intermountain West and into the Rockies early this week," the National Weather Service warned Monday.
"For many locations, daytime temperatures will reach 10-20 degrees above normal on both Monday and Tuesday.
"While a weak area of low pressure in the upper levels of the atmosphere may provide some relief and an increasing chance for showers and thunderstorms, high temperatures may once again exceed their daily records for parts of the Pacific Northwest, including the Seattle and Portland metro regions, on Monday."
State of play: The National Weather Service reported temperature records in several cities in Washington and Oregon had either been set or tied over the weekend, according to preliminary data.
The Seattle region saw daily temperature records set or tied in the same four cities for two consecutive days. These included Quillayute — which reached 90°F on Saturday, eclipsing the previous record for May 13 set in 1975 by 10 degrees. On Sunday, the data indicates that it tied its monthly record when it hit 92°F, per the NWS.
Of note: Preliminary data indicates the tiny community of Arviat, Nunavut, on the western shore of Hudson Bay in northeastern Canada, saw its monthly heat record smashed on Saturday by nearly 7°C (12.6°F), meteorologist Scott Duncan tweeted.
Context: Numerous studies show climate change is leading to more intense heat waves that are more frequent and longer lasting.
Go deeper: Intense heat waves occur primarily because of climate change
Editor's note: This article has been updated to include more daily temperature records.
Go deeper