Study: Pacific Northwest heat wave "virtually impossible" without climate change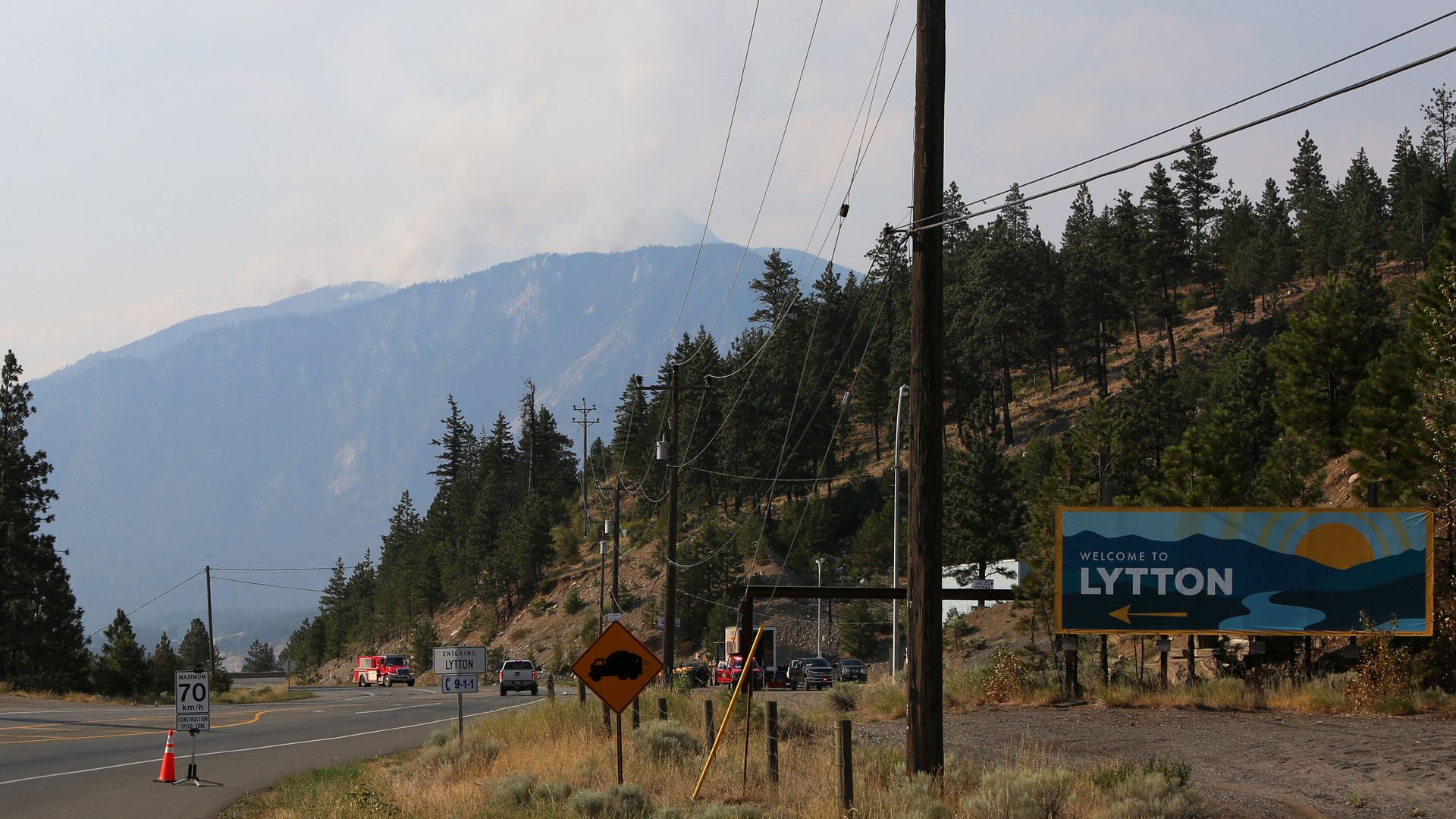 The historic heat wave that struck the Pacific Northwest would have been "virtually impossible without human-caused climate change," an international team of climate researchers said in a new report.
Of note: The World Weather Attribution's analysis, published Wednesday, found that the record-setting heat that triggered wildfires and was linked to hundreds of deaths was a one-in-a-1,000-year event that "would have been at least 150 times rarer without human-induced climate change."
Driving the news: Multiple cities in Oregon, Washington and the western provinces of Canada recorded temperatures "far above 104°F," noted the report.
What they did: 27 researchers from the U.S., Canada, the U.K., the Netherlands, France, Germany and Switzerland spent just over a week using 21 climate models to work out how much climate change influenced the heat in areas around the cities of Seattle, Portland, and Vancouver in Canada — covering a total population of more than 9 million.
Although their study has yet to be peer-reviewed, the scientists used published peer-reviewed methods to conduct their analysis.
They used computer simulations to compare the climate as it is today to what it would be like were there no human-induced warming, with greenhouse gases.
What else they found: This heat wave was about 2°C (3.6°F) hotter than it would have been if it had occurred at the beginning of the industrial revolution in the 19th century "when global mean temperatures were 1.2°C [2.2°F] cooler than today," the study noted.
Maximum temperatures in several areas were up to 9 degrees higher than previous records — "by far the largest jump in the records," noted Friederike Otto, of Oxford University in England, to the New York Times. "We have seen quite big increases, but never that big."
What to watch: "Looking into the future, in a world with 2°C of global warming (0.8°C warmer than today which at current emission levels would be reached as early as the 2040s), this event would have been another degree hotter," said the study.
"An event like this — currently estimated to occur only once every 1,000 years, would occur roughly every 5 to 10 years in that future world with 2°C of global warming."
The bottom line: "There is a clear human fingerprint on this particular extreme heatwave in the Pacific Northwest, and in general on extreme heatwaves everywhere in the modern era we're living though," said Daniel Swain, a UCLA climate scientist who was not involved in the study, to Reuters.
Go deeper: Welcome to our hellscape summer
Editor's note: This story has been corrected to reflect that the heat wave was 3.6°F hotter than in the 19th century, and that global mean temperatures were 2.2°F cooler then.
Go deeper