Feinstein says doctors have advised "lighter schedule"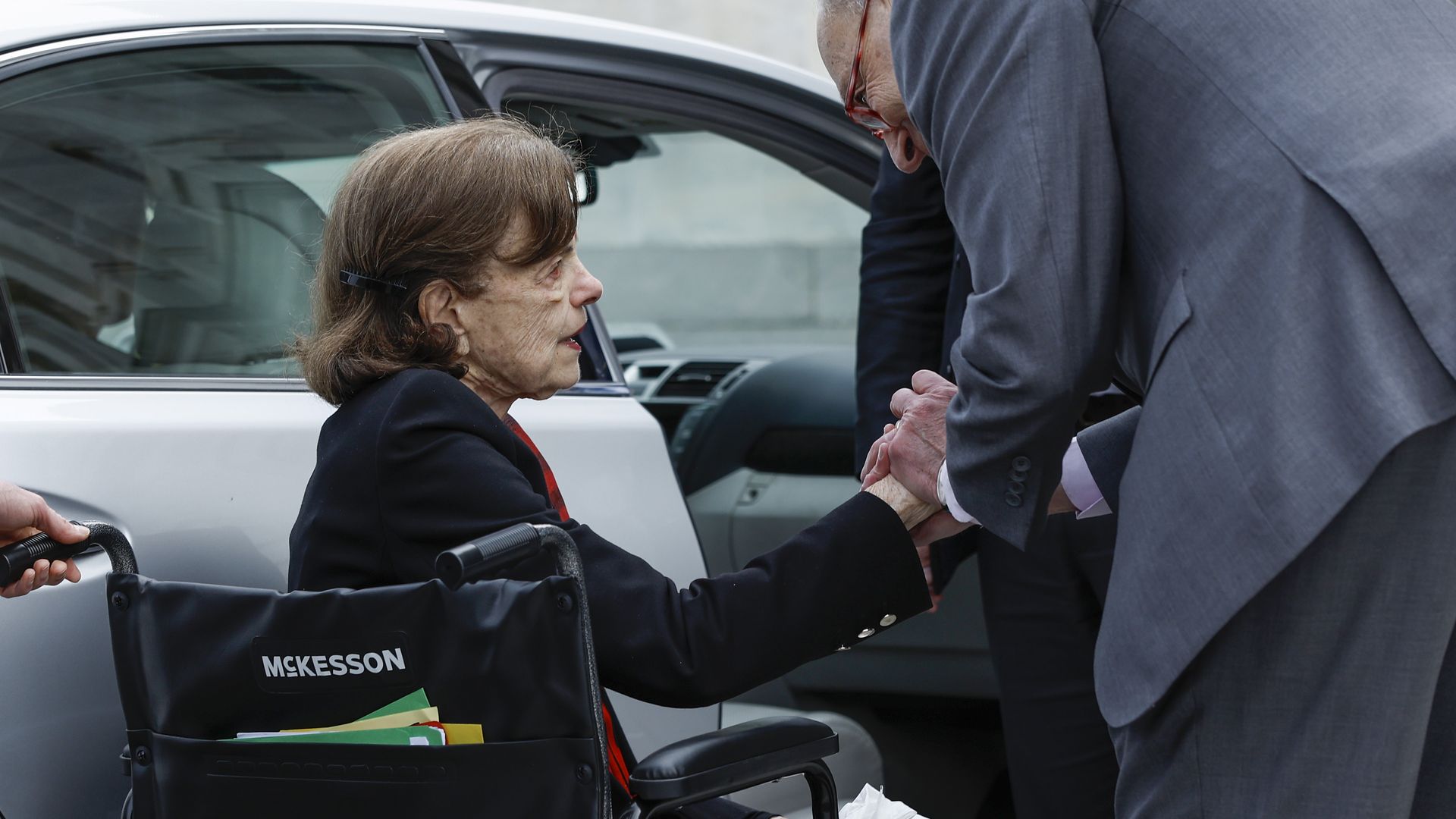 Sen. Dianne Feinstein (D-Calif.) said Wednesday her doctors have advised her to work a "lighter schedule" as she returns to the Senate due to continued side effects from shingles.
Why it matters: The statement came a day after Feinstein flew back to Washington, D.C. following a prolonged absence.
Feinstein later Wednesday cast her first vote since returning to the chamber. She had been absent earlier that day during floor votes.
What she's saying: "I have returned to Washington and am prepared to resume my duties in the Senate," Feinstein said in a statement. "I also look forward to resuming my work on the Judiciary Committee considering the president's judicial nominees."
However, she added, "Even though I've made significant progress and was able to return to Washington, I'm still experiencing some side effects from the shingles virus."
Feinstein said her doctors have advised her to work a "lighter schedule," and she added, "I'm hopeful those issues will subside as I continue to recover."
The backdrop: Feinstein has been absent from the Senate for more than two months after being hospitalized for shingles in early March.
In that time, she missed nearly 100 floor votes and hamstrung the Judiciary Committee's ability to confirm party-line nominees and issue subpoenas.
The impacts of her absence prompted several younger Democrats to call for her resignation, though her fellow female lawmakers in both parties have leapt to her defense, accusing her detractors of sexism and ageism.
What we're watching: Feinstein plans to retire when her term ends in 2025, resulting in a hotly contested field of ambitious Democrats vying to replace her.
Editor's note: This story has been updated to reflect Feinstein cast her first vote Wednesday after returning to the Senate.
Go deeper