Updated May 6, 2023 -

World
King Charles III crowned in lavish ceremony at Westminster Abbey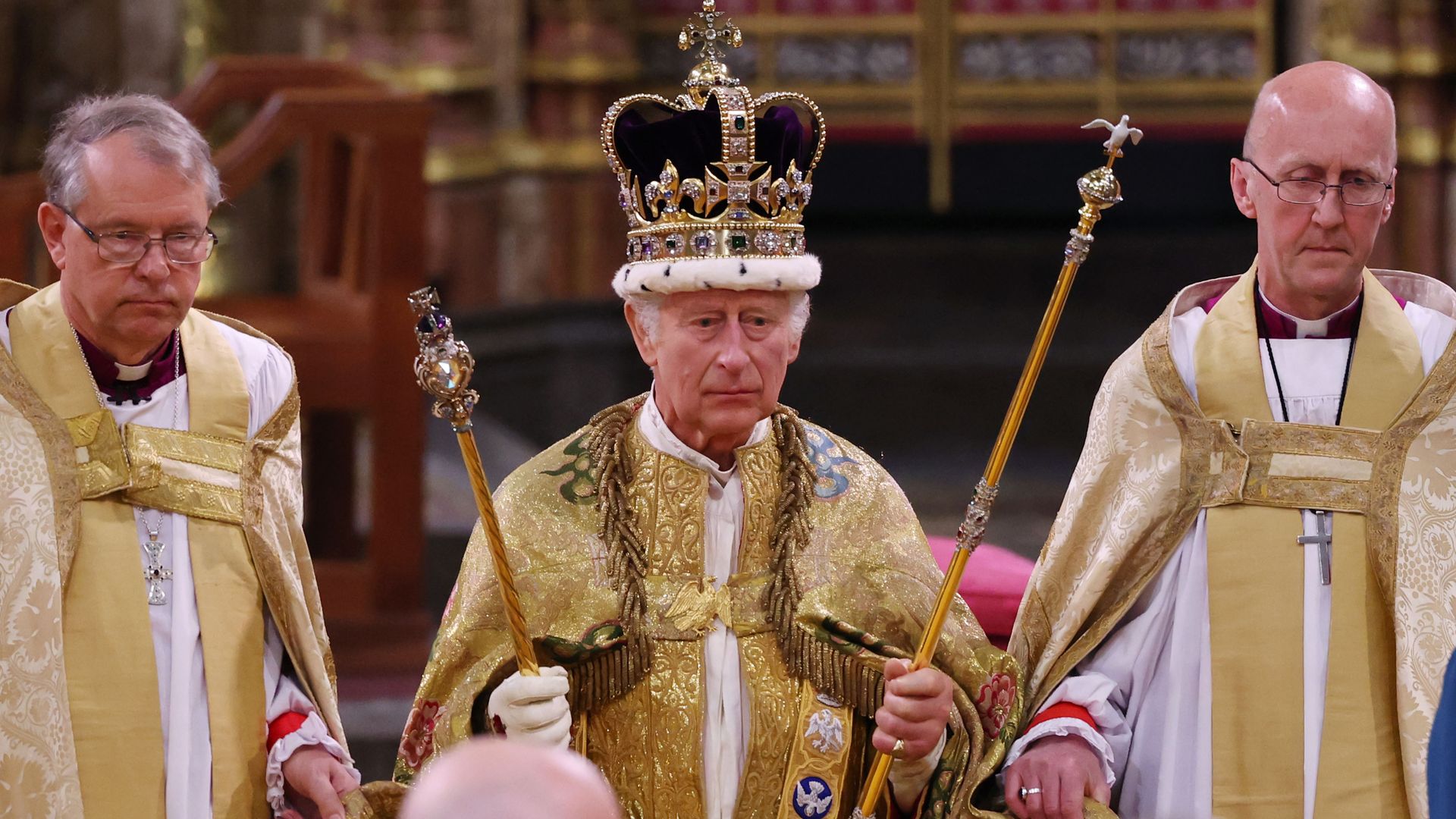 King Charles III and Queen Camilla were crowned on Saturday in a royal ceremony at Westminster Abbey.
The big picture: It's the first U.K. coronation in 70 years. King Charles III, 74, ascended the throne after his mother, Queen Elizabeth II, died in September.
King Charles III is the 40th British monarch to be crowed at Westminster Abbey.
The coronation ceremony and festivities include traditions that have been in place for more than 1,000 years. But it's also the first to take place in the age of social media and live streaming across multiple platforms.
Charles' wife, Camilla, was the first queen consort to be crowned since 1937.
First lady Jill Biden was in attendance. No U.S. president has ever attended a British royal coronation. But there were plenty of heads of state, commonwealth leaders and politicians there, including Canadian Prime Minister Justin Trudeau, French Prime Minister Emmanuel Macron and Philippines President Bongbong Marcos.
Background: Saturday's ceremony is the summation of something Charles has been preparing for his entire life.
He officially became king when Queen Elizabeth II died on Sept. 8, 2022, and was formally proclaimed the new monarch two days later. Then-73, he was the oldest monarch to take the British throne.
His son Prince William, 40, is next in line to the throne.
Go deeper