Scoop: CNBC execs named in reporter's complaint to NBCU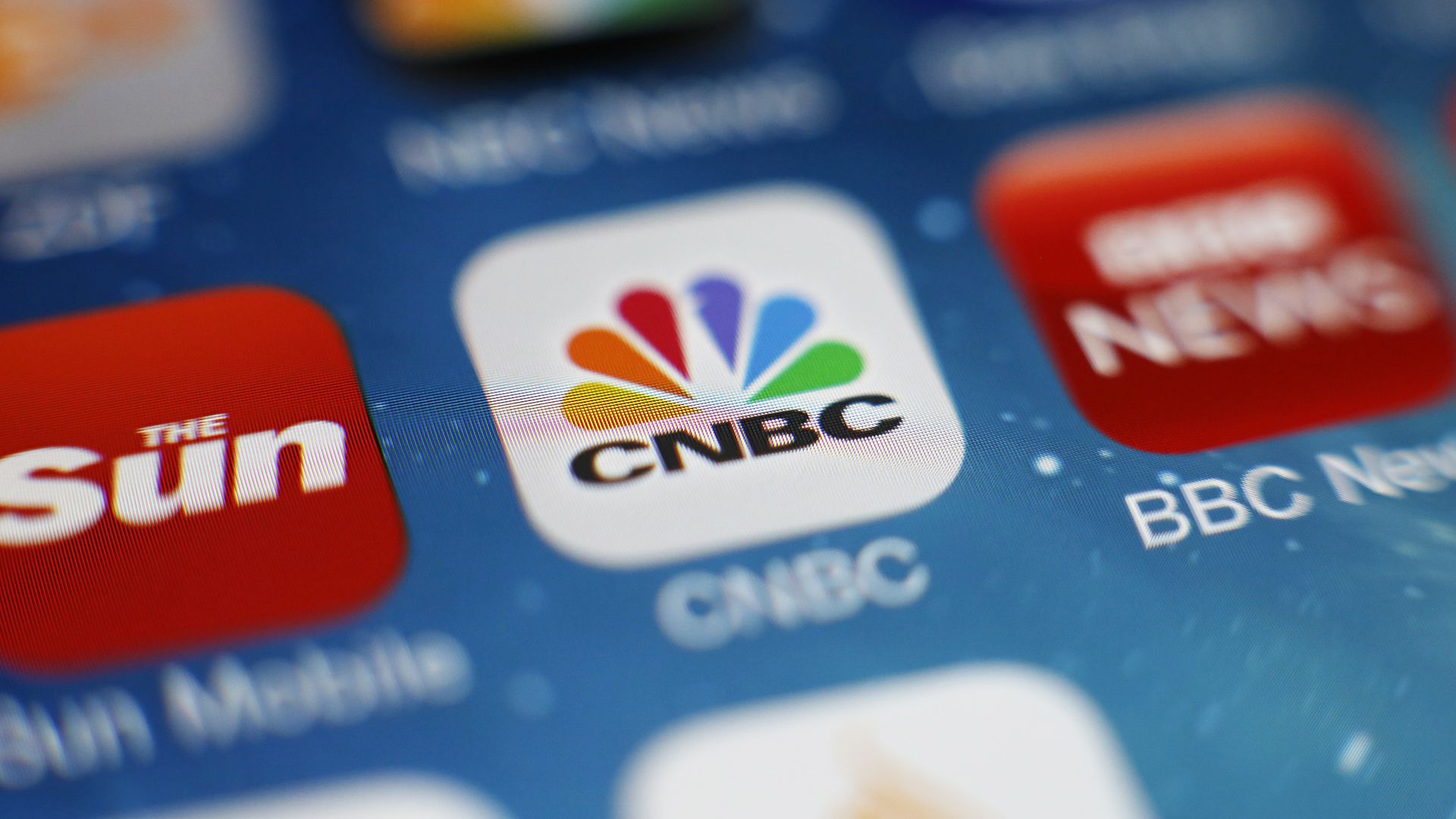 A complaint filed by CNBC senior international correspondent Hadley Gamble accuses named CNBC International executives of fostering a toxic workplace culture, in addition to allegations against other executives of sexual harassment and discrimination, according to sources familiar with the complaint.
Why it matters: Gamble's internal complaint led to the investigation, and ultimate firing, of NBCU CEO Jeff Shell last month for sexual harassment. Shell previously oversaw CNBC International when he served as chairman of NBCUniversal International, based in London, from 2011 to 2013.
While the fallout around Shell has gotten a lot of attention, the complaint alleges the problems at NBCU extend beyond Shell, with whom she had a consensual relationship that ended years ago.
Two sources familiar with the situation said Gamble's contract, which expires this year, was not renewed, which motivated her in part to speak out about harassment allegations now.
Gamble filed the complaint to CNBC's parent company NBCU. NBCU's parent Comcast hired outside counsel to investigate the complaint. It fired Shell for cause as a result.
Details: The complaint claims former CNBC vice president and international managing editor Patrick Allen used a derogatory slur toward Gamble that's often aimed at women beginning with the letter "c," a source close to the situation tells Axios.
The source requested anonymity to talk about a personnel matter they weren't authorized to discuss.
Allen, who could not be reached for comment, left the company in early 2023.
The complaint says two former CNBC international employees witnessed the incident.
It also alleges that CNBC international president and managing director John Casey was complicit in creating a toxic workplace culture where employees feared speaking out about harassment.
Yes, but: It is unclear whether NBCU and its parent Comcast have found that CNBC executives committed any wrongdoing.
A lawyer representing Gamble declined to comment. CNBC, NBCU and Comcast declined to comment. Casey did not immediately respond to request for comment.
Between the lines: Comcast first put out a statement on April 23 that it and Shell had "agreed to mutually part ways" over "inappropriate conduct."
Shell initially admitted to "an inappropriate relationship with a woman in the company."
Comcast later said in a regulatory filing on April 28 that Shell had been fired for cause, and as such, "did not receive any supplemental payments or benefits in connection with his termination."
The big picture: Gamble's complaint and Shell's subsequent ousting comes amid a slew of recent shocking media firings that have collectively thrown the TV news industry into a tailspin.
Go deeper