Cable news in chaos after 3 major departures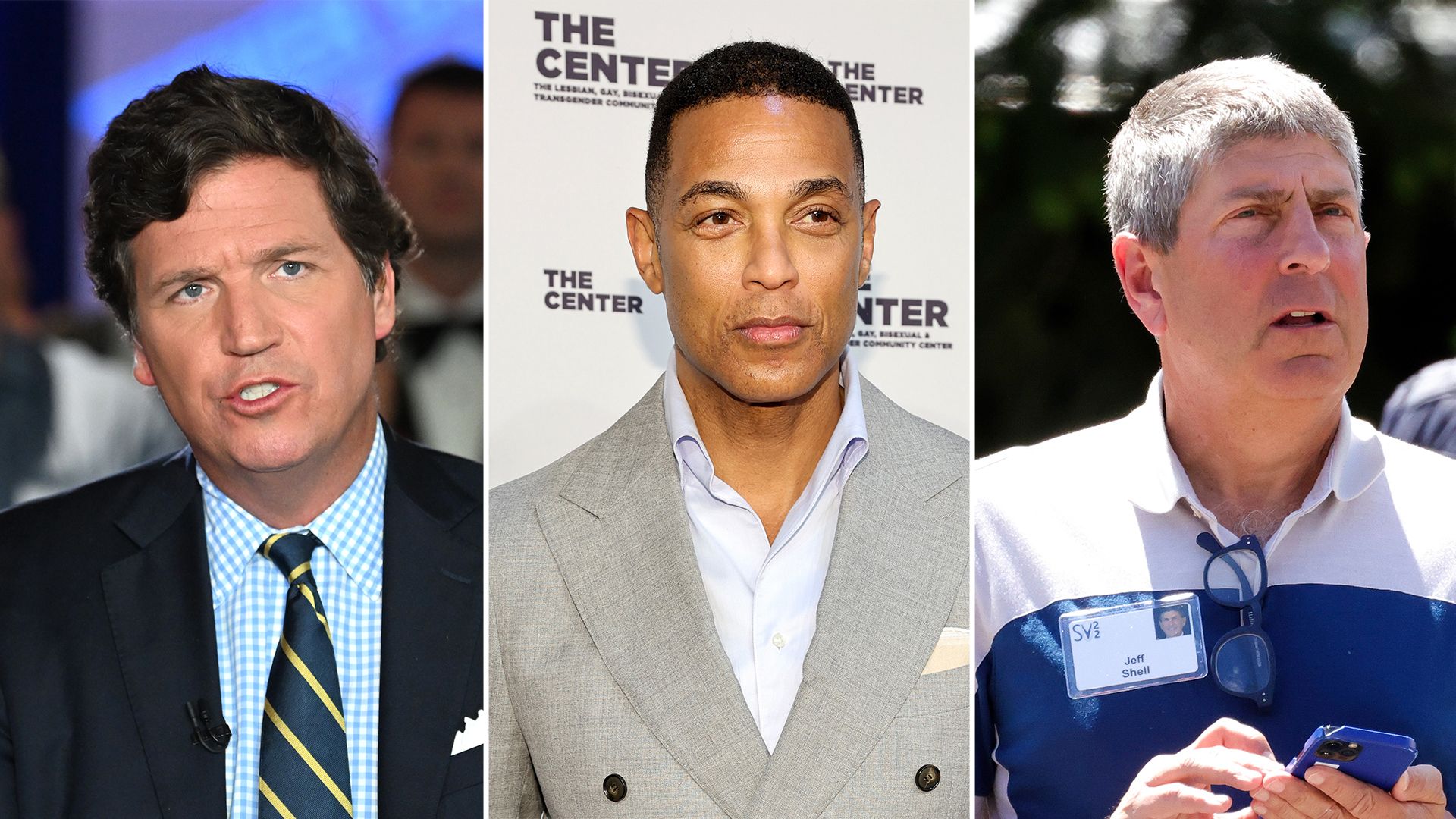 A slew of shocking media firings, all occurring in less than 24 hours for different reasons, has thrown the cable news industry into a tailspin.
Why it matters: Cable news is already under extraordinary pressure to survive. But the drama engulfing some of the industry's top personnel is putting a spotlight on how chaotic the industry has become.
Be smart: The three companies involved — Fox News, CNN and NBCU — haven't publicly tapped permanent replacements for the departed execs and hosts, suggesting the networks were unprepared for the significant and public personnel changes.
Driving the news: Shocking news broke Monday that two top cable news anchors had been fired — less than a day after NBCU CEO Jeff Shell was unexpectedly fired for an inappropriate workplace relationship.
Fox News on Monday said the network and its star primetime host Tucker Carlson "have agreed to part ways," after more than a decade. Carlson's last program was Friday, April 21, per the network, meaning Carlson did not get a chance to sign off to his viewers.
CNN, shortly after, announced that Don Lemon had been fired. Lemon said in a Twitter post that he was "stunned." He said he was informed by his agent Monday morning that he had been terminated.
Drama had been encircling both Carlson and Lemon for months.
Fox's decision to part ways with Carlson occurred just days after Fox News reached a historic eleventh-hour settlement with Dominion Voting Systems for over $787 million. A trove of material uncovered during pre-trial discovery implicated Carlson.
Carlson did not immediately respond to an Axios request for comment.
CNN's decision to part ways with Lemon came following a series of on-air blunders, including comments about 2024 presidential contender Nikki Haley, for which he apologized, and reports that Lemon struggled to get along with his co-hosts.
Yes, but: While Shell's departure was much more unexpected, it will have significant implications for NBCU.
Shell had taken on a bigger role at NBCU's streaming service, Peacock, as NBCU's parent Comcast faced increasing competition from other streamers.
Comcast President Mike Cavanagh is replacing Shell in the interim. A source familiar with the situation said he will remain in that role for the foreseeable future.
The big picture: Cable news ratings continue to plummet as viewers flock to streaming.
Viewership in prime time last year fell around 14% collectively across the three main cable networks — Fox, CNN and MSNBC.
As a result, more network bosses have been forced to do more with less.
Bottom line: The drama encircling some of cable news' biggest stars adds to the enormous pressure cable news networks are already facing as streaming takes over.
Go deeper