White House says Tucker Carlson "is not credible"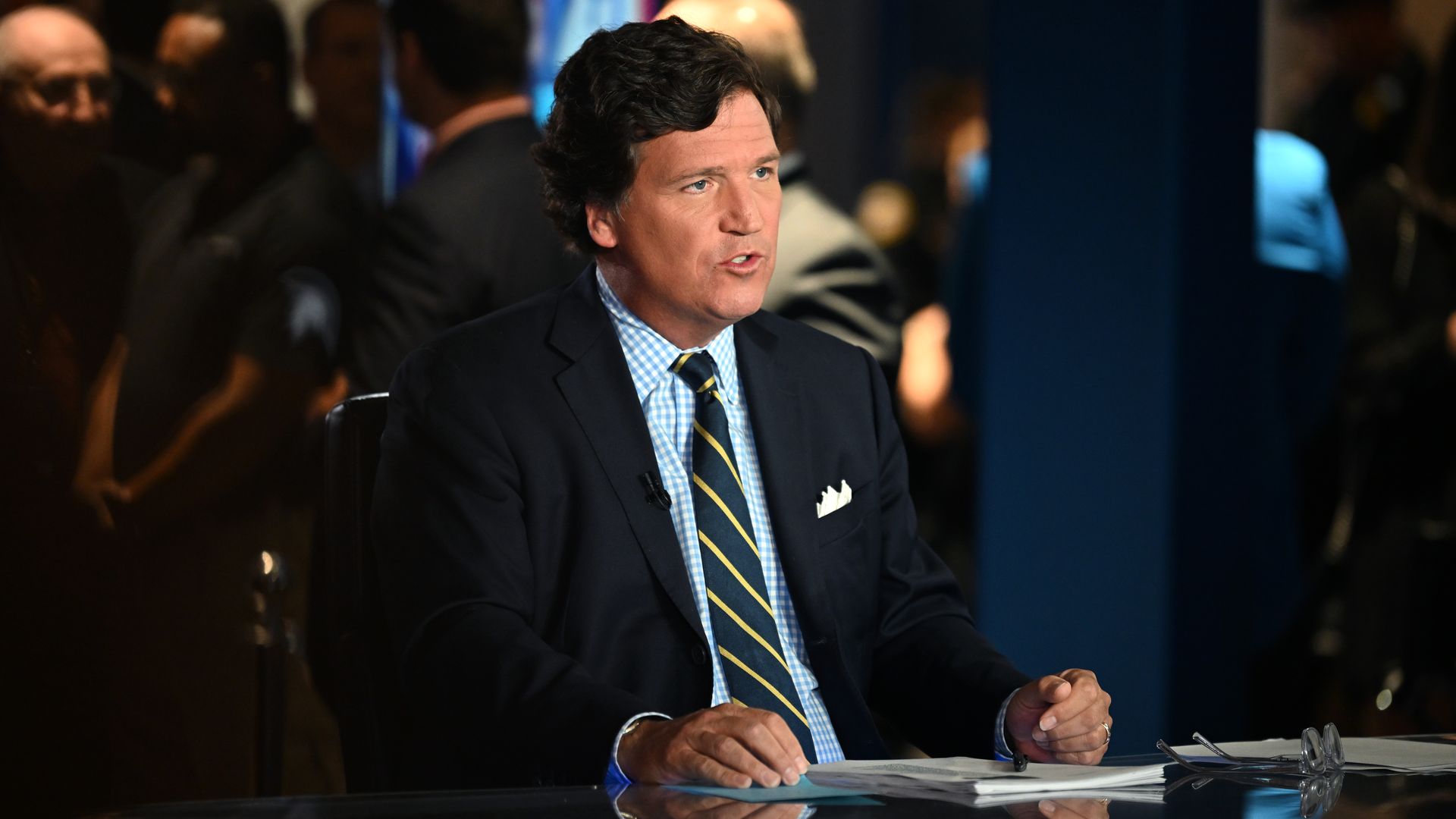 The White House criticized Fox News' Tucker Carlson Wednesday for his misleading portrayal of the deadly U.S. Capitol riot that's drawn widespread criticism — including from senior Republicans.
Driving the news: White House Press Secretary Karine Jean-Pierre said during a briefing Wednesday that she agreed with the Capitol Police chief and a "wide range of bipartisan lawmakers" who have "condemned this false depiction of the unprecedented violent attack" on the U.S. Constitution and the rule of law.
"We agree with Fox Nation's own attorneys and executives who have repeatedly stressed in multiple courts of law that ... Tucker Carlson is not credible when it comes to this issue in particular," Jean-Pierre said.
Jean-Pierre cited testimony given by a Fox News executive in Dominion Voting Systems' defamation lawsuit against the network.
And she noted an NPR report of a 2020 case in which a judge said she was "leaning heavily on the arguments of Fox's lawyers" that the "'general tenor' of the show" should inform a viewer that Carlson isn't "stating actual facts' about the topics he discusses."
Why it matters: Jean-Pierre's comments that build on earlier remarks by White House spokesperson Andrew Bates "that Tucker Carlson is not credible" mark a rare public criticism of Carlson and suggest tensions have escalated between the Biden administration and Fox News, per Politico, which first reported Bates' statement Wednesday.
The big picture: House Speaker Kevin McCarthy (R-Calif.) gave Carlson exclusive access to 41,000 hours of Capitol footage from the attack, which he began airing this week.
Senate Minority Leader Mitch McConnell (R-Ky.) was among the Republicans to criticize Carlson's coverage, which he said "conveniently cherry-picked from the calmer moments" of the insurrection.
Representatives for Fox News did not immediately respond to Axios' request for comment.
Go deeper