Jeff Shell investigated for relationship with CNBC correspondent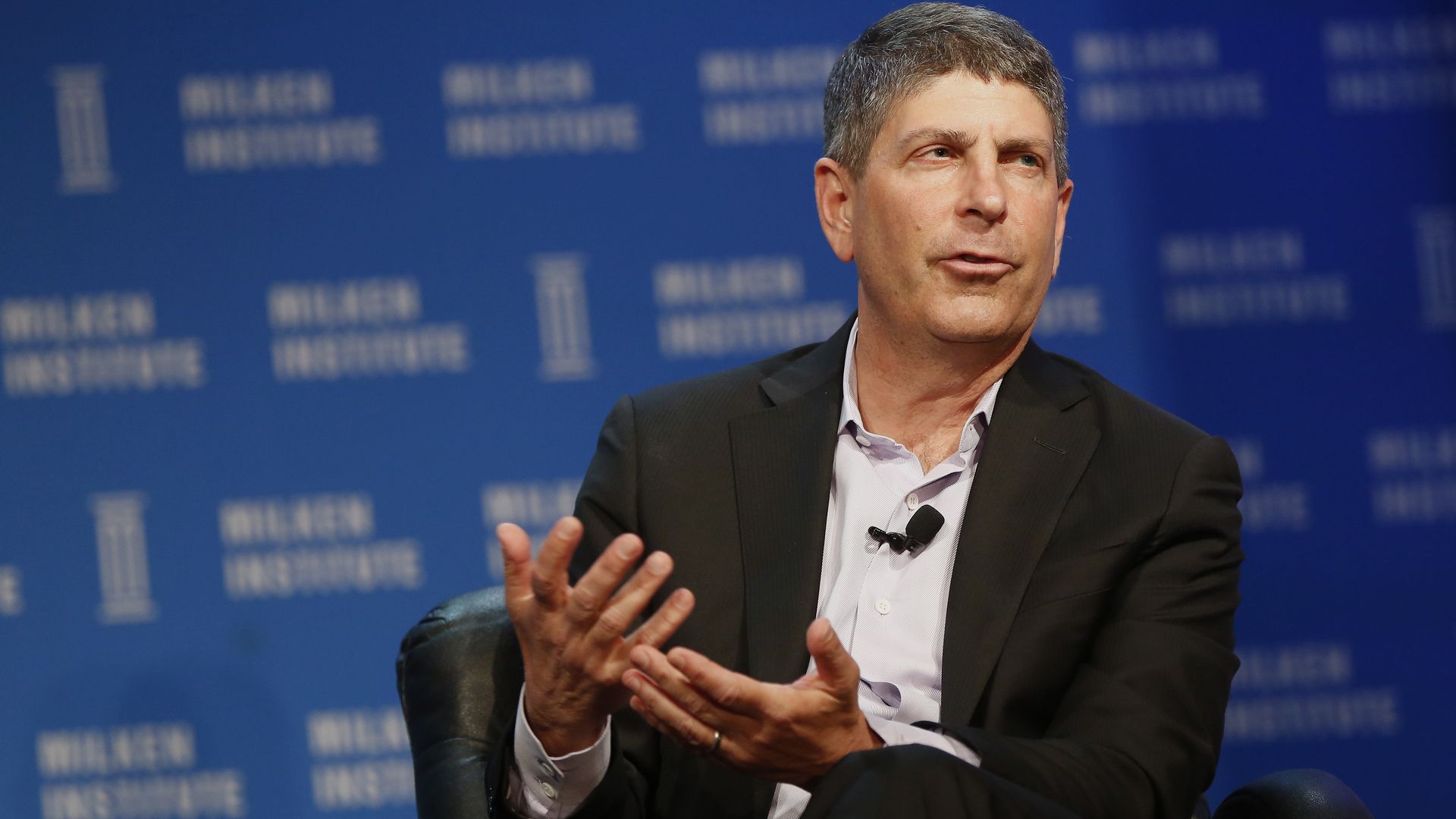 Jeff Shell, the former CEO of NBCUniversal who was fired Sunday after admitting to an "inappropriate relationship with a woman in the company," was being investigated for a relationship with CNBC senior international correspondent Hadley Gamble, multiple outlets reported citing Gamble's lawyer.
Why it matters: The lawyer told outlets including The Wall Street Journal that she filed a sexual harassment and sex discrimination complaint at the company against Shell.
Details: "The investigation into Mr. Shell arose from a complaint by my client of sexual harassment and sex discrimination. Given these circumstances it is very disappointing that my client's name has been released and her privacy violated," Suzanne McKie, a managing partner of the UK-based law firm Farore Law, told the Journal.
McKie, Farore Law and Gamble did not immediately respond to requests for comment.
Deadline was the first outlet to identify Gamble as the employee who filed a complaint against Shell.
Catch up quick: Comcast said Sunday that it agreed to mutually part ways with Shell over "inappropriate conduct."
"I'm truly sorry I let my Comcast and NBCUniversal colleagues down, they are the most talented people in the business and the opportunity to work with them the last 19 years has been a privilege," Shell said in his own statement.
Comcast Chairman and CEO Brian Roberts said in a note to staff that longtime Comcast executive Mike Cavanagh, who serves as president of Comcast, is replacing Shell as interim CEO.
All of Shell's direct reports will report to Cavanagh, starting immediately. Sources told Axios that there are no immediate plans to hire a permanent replacement.
Zoom out: Shell had been CEO of NBCUniversal since 2020 but had been with the company since 2013 and worked for its parent Comcast since 2009. Comcast acquired NBCUniversal in 2011.
The big picture: Shell's departure comes amid a slew of shocking media firings, all occurring in less than 24 hours for different reasons, that have collectively thrown the cable news industry into a tailspin.
Go deeper