Senate to hold hearings on House GOP's debt ceiling bill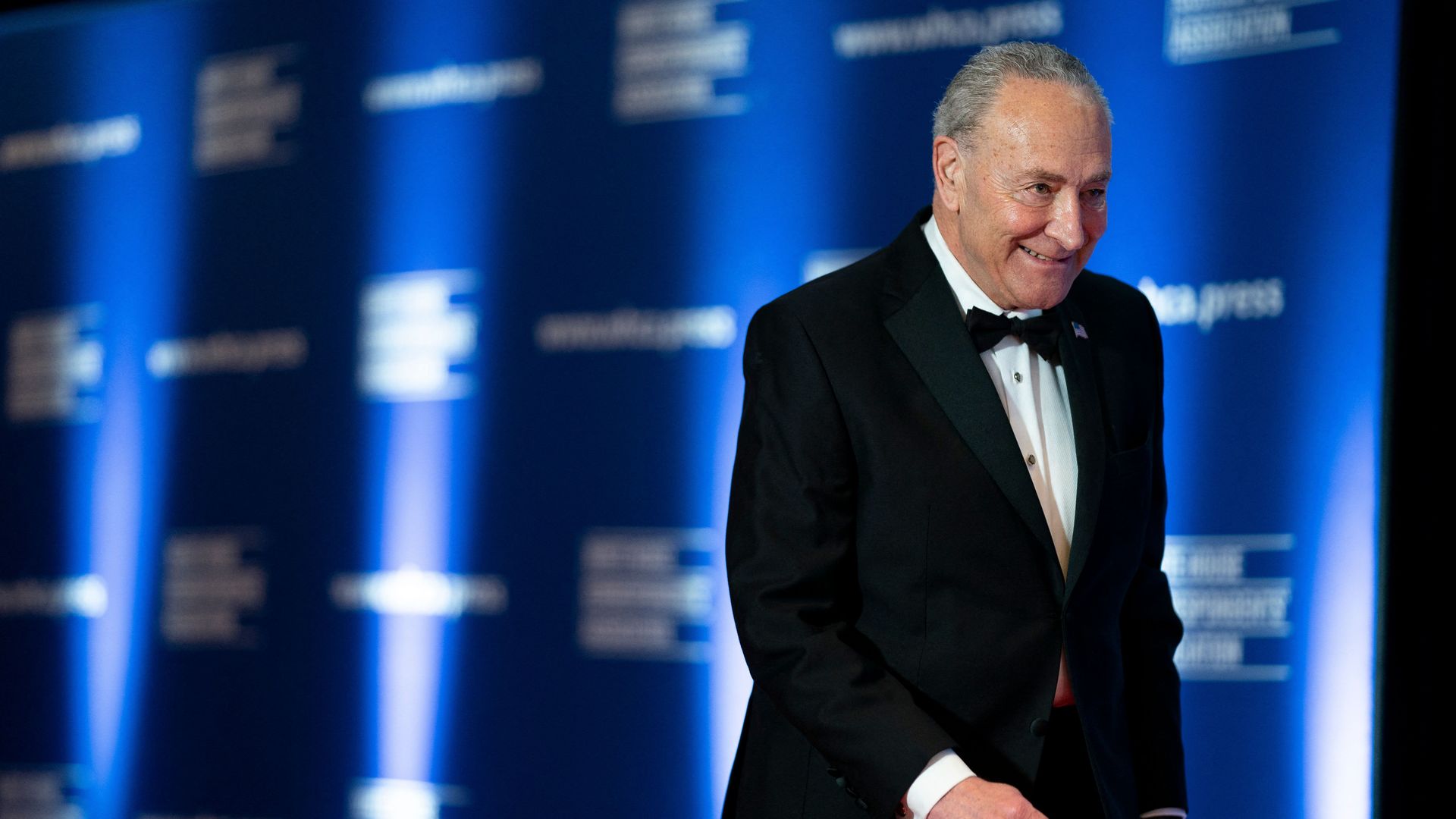 Senate Majority Leader Chuck Schumer (D-N.Y.) on Monday announced plans for Senate committees to hold hearings into the debt ceiling bill passed last week by the House.
Why it matters: It's an effort by Senate Democrats to publicly pick the legislation apart while shaming House Republicans for not putting it through the committee process before passing it.
Yes, but: Schumer offered no indication the bill will get a vote, let alone pass the Senate, and voiced continued opposition to negotiating with Republicans on raising the debt ceiling.
Driving the news: In a "dear colleague" letter on Monday, Schumer wrote that the bill offers "either default on the debt or default on America, forcing steep cuts to law enforcement, veterans, families, teachers, and kids," adding, "Democrats will not allow it."
"This bill was hastily drafted and forced through the House at a break-neck speed. Not a single Committee of jurisdiction held a hearing or a mark-up," he continued.
The Senate, he said, "will show the public what this bill truly is" with a series of hearings by relevant committees.
The details: The bill would increase the debt ceiling through 2024 while setting discretionary federal government spending at 2022 levels for the 2024 fiscal year and capping spending growth at 1%.
Other deficit-cutting measures in the bill include clawing back unspent COVID aid, canceling student loan debt forgiveness, reducing restrictions on new energy projects and repealing Inflation Reduction Act tax credits and IRS funding.
What's next: The opening salvo will be in the Budget Committee, led by Sen. Sheldon Whitehouse (D-R.I.), which will hold a hearing on Thursday, Schumer said.
Don't expect a vote on the measure. "[T]he real solution is bipartisan support for a clean bill to increase the debt limit and avoid default," Schumer wrote. "We cannot move forward as long as Republicans threaten our country with default."
Go deeper