Biden administration targets rural Republicans on debt ceiling bill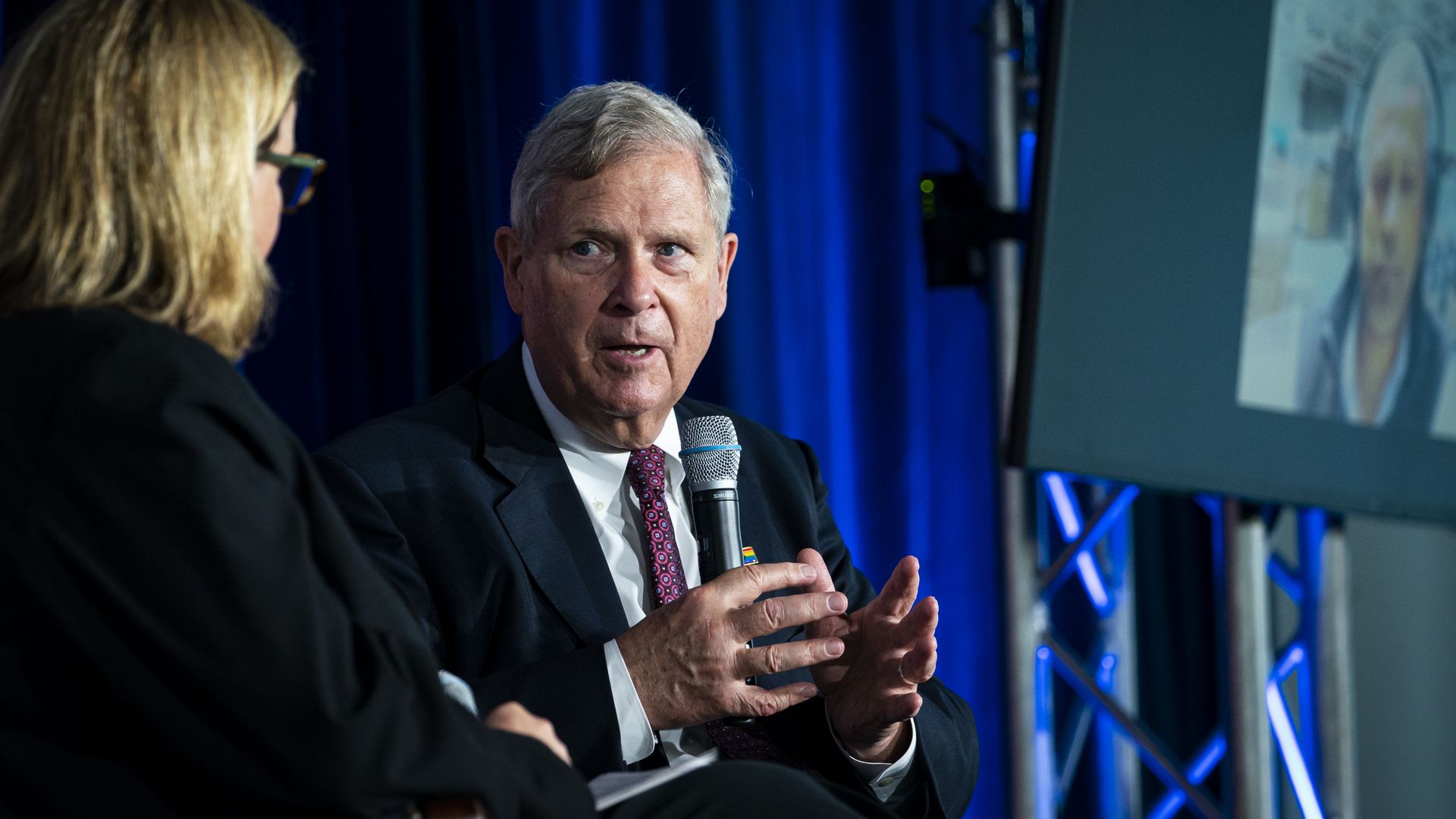 The Biden administration is taking aim at rural and Midwestern Republicans in its efforts to kill House Speaker Kevin McCarthy's (R-Calif.) bill to raise debt ceiling and cut spending.
Why it matters: At least eight House Republicans plan to vote against the measure unless cuts to ethanol tax credits are removed, Axios' Juliegrace Brufke reported.
What they're saying: Agriculture Secretary Tom Vilsack, in a statement obtained by Axios, said the bill's repeal of tax credits for renewable biofuels "jeopardizes an important income stream for the farmers they source from."
"It is hard to see the logic in this wrong-headed proposal that would walk back significant progress in clean energy, rural economic recovery, and job creation," he said.
Between the lines: McCarthy is straining to pull detractors in his conference together to pass the measure through the narrowly divided House.
The Senate and the White House have already threatened to block it, but McCarthy hopes that by being able to unify his members around a set of spending cuts he can force President Biden to the negotiating table.
What we're hearing: Rep. Don Bacon (R-Neb.), who told Axios he was recruited by GOP leadership over the weekend to whip fellow Midwesterners to support the bill, told Axios on Monday they "want to talk ... [they] want to get to yes."
Bacon said his case to his rural colleagues was: "This is the opening salvo and the final bill is probably going to look somewhat different."
What's next: McCarthy is expected to meet with the "Corn Bloc," which includes all four members from Iowa, later on Tuesday afternoon – but leadership has balked at the idea of opening up the bill for changes.
Instead they have tried to argue that, by voting against the Inflation Reduction Act, the Midwestern members voted against those tax credits once already.
McCarthy's office didn't respond to an Axios request for comment.
Go deeper