Trump, other potential 2024 rivals slam DeSantis over Disney feud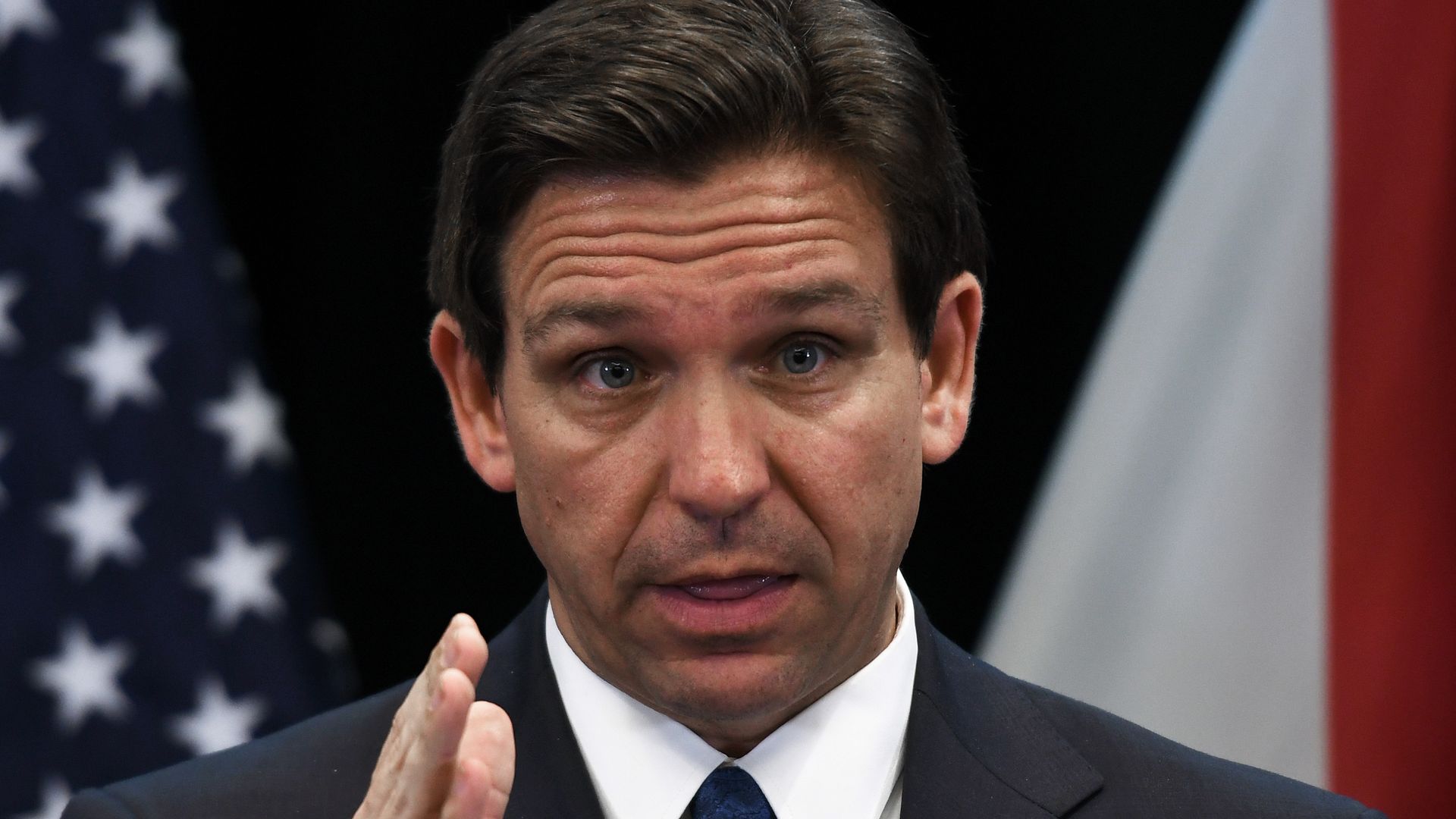 Former President Trump and some other potential 2024 candidates are hammering Florida Gov. Ron DeSantis (R) over his punitive actions against the Walt Disney Company.
Why it matters: The mounting criticism from potential 2024 rivals over DeSantis' Disney feud underscores what is becoming a growing attack line against the Florida governor.
Driving the news: Trump, who announced his 2024 bid last year, wrote on his Truth Social account Tuesday that the Florida governor "is being absolutely destroyed by Disney" and called the governor's move a "political stunt."
"His original P.R. plan fizzled, so now he's going back with a new one in order to save face," Trump wrote.
Former New Jersey Gov. Chris Christie said during a Semafor event on Tuesday that DeSantis' actions against Disney are not in line with that of a conservative.
"As a conservative, the job of government is … to stay out of the business of business," Christie said of DeSantis, who is considered a top 2024 contender although he has not formally announced.
"I don't think Ron DeSantis is a conservative," Christie said.
"That's not the guy I want sitting across from President Xi and negotiating our next agreement with China, or sitting across from Putin and trying to resolve what's happening in Ukraine, if you can't see around a corner," Christie said.
Christie also told Semafor that he plans to make a decision about running for president over the next couple of weeks.
Former Vice President Mike Pence struck a similar tone to Christie earlier this year and said that DeSantis went too far in his actions against Disney.
Pence told CNBC in February that he opposed the Florida governor's measure to punish Disney for opposing legislation that critics have dubbed the "Don't Say Gay" bill.
"That was beyond the scope of what I as a conservative, limited-government Republican would be prepared to do," Pence said.
Zoom out: DeSantis' ongoing public feud with Disney began after the company called out the law that limits classroom instruction on sexual orientation and gender identity.
The sparring escalated this week when DeSantis introduced a legislative proposal aimed at nullifying Walt Disney's recent effort to restrict the state's ability to rein in future development at Disney World.
DeSantis on Monday also signaled interest in developing the land in possession of the governor-appointed board into a park or a state prison.
A spokesperson for DeSantis did not immediately respond to Axios' request for comment.
Go deeper... The DeSantis conundrum
Go deeper