Trump lawyer says LinkedIn founder bankrolled E. Jean Carroll's lawsuit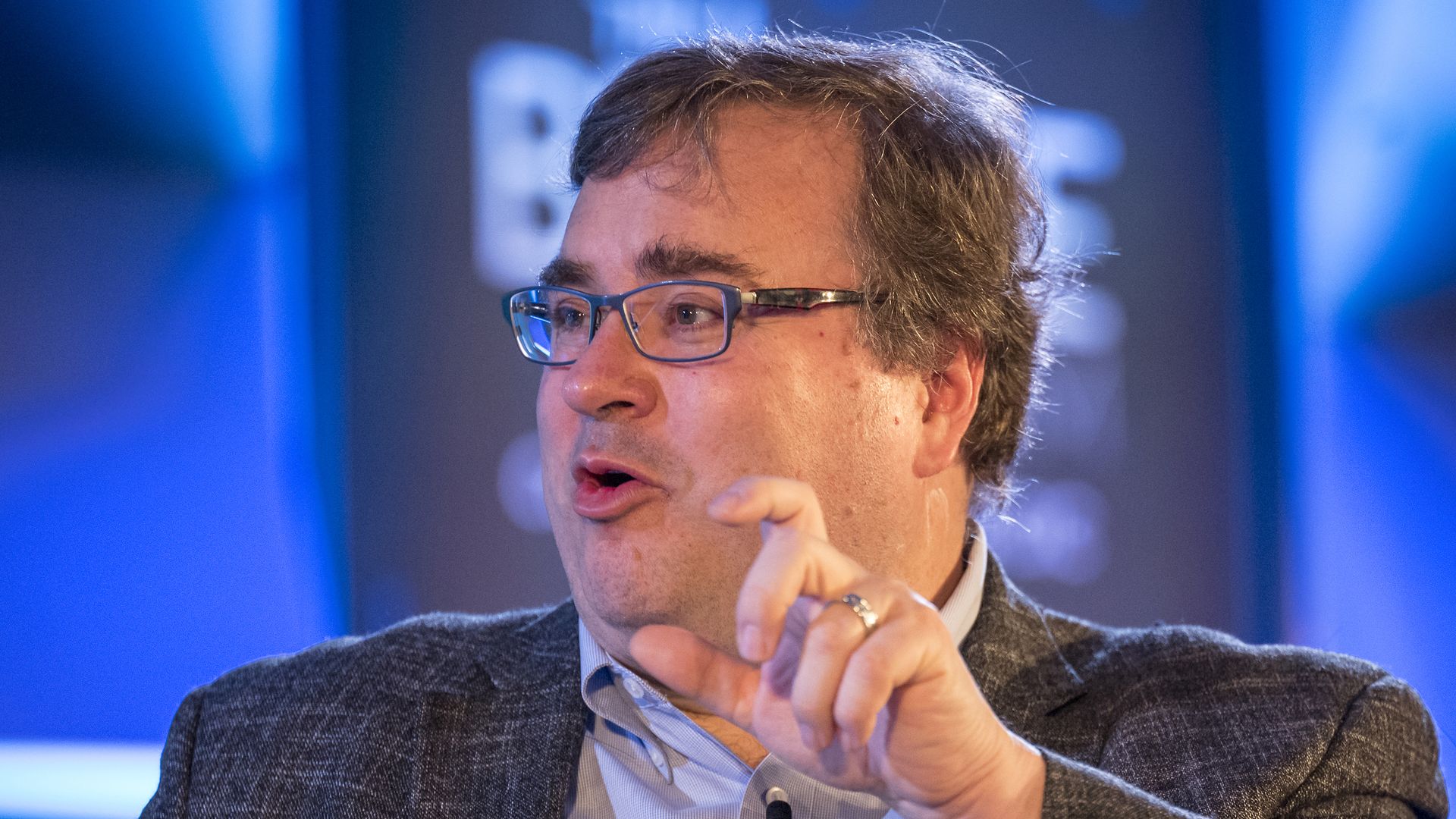 LinkedIn founder Reid Hoffman provided legal funding for writer E. Jean Carroll's sexual assault lawsuit against Donald Trump, attorneys for the former president said Thursday.
Driving the news: Trump attorney Alina Habba wrote in a letter to U.S. District Judge Lewis Kaplan on Thursday that Carroll failed to disclose that she received legal funding from Hoffman, a billionaire and donor to the Democratic Party. A lawyer for Carroll dismissed the allegations as "baseless."
The latest: Kaplan rejected Habba's request for a one-month delay of the trial that's scheduled to start on April 25.
However, he granted the Trump defense team's request to look into further evidence on who's funding Carroll.
This "perhaps might prove relevant to the question of plaintiff's credibility," the judge wrote in his decision.
Zoom in: Habba said in the letter that the "eleventh-hour disclosure" of funding from Hoffman raises questions about potential bias in the lawsuit.
A philanthropic adviser to Hoffman defended the donation Thursday and said that the grant was made before Carroll filed suit "and we had no prior knowledge that our funding would go to support her in particular."
Habba wrote in the letter that Carroll said "no" when asked during a deposition last year whether "anyone else" was paying her legal fees and that she had a contingency fee arrangement with her counsels, meaning the legal fees are paid only if the case is won.
Trump's lawyer said that she received a letter on Monday from Carroll's attorneys saying she "now recalls that at some point her counsel secured additional funding from a nonprofit organization to offset certain expenses and legal fees."
Zoom out: Roberta Kaplan, a lawyer for Carroll, in a letter to the judge on Thursday opposing a delay in trial wrote that her client last week while preparing for her testimony "recollected additional information" related to the exchange from her deposition last year.
"Accordingly, we promptly disclosed to Trump's counsel that, while Carroll stands by her testimony about this being a contingency fee case she now recalls that her counsel at some point secured additional funding from a nonprofit organization to cover certain expenses and fees."
Her lawyer added the funding "was plainly irrelevant to Carroll's claims."
What they're saying: The adviser to Hoffman said "without philanthropic support to defray legal costs, Ms. Carroll might have become one of thousands of people who has been outgunned in court by Mr. Trump."
The big picture: Carroll sued Trump in 2019 after he denied her allegation that he raped her in a dressing room of New York's Bergdorf Goodman department store in the mid-1990s.
Another Trump attorney earlier this week sought a delay of the trial citing a "deluge of prejudicial media coverage" after the former president's historic criminal indictment.
Go deeper: Judge rejects Trump's bid to dismiss E. Jean Carroll's sexual assault lawsuit
Editor's note: This article has been updated with U.S. District Judge Lewis Kaplan's decision.
Go deeper