Trump lawsuit against Cohen distracts from criminal case, lawyers say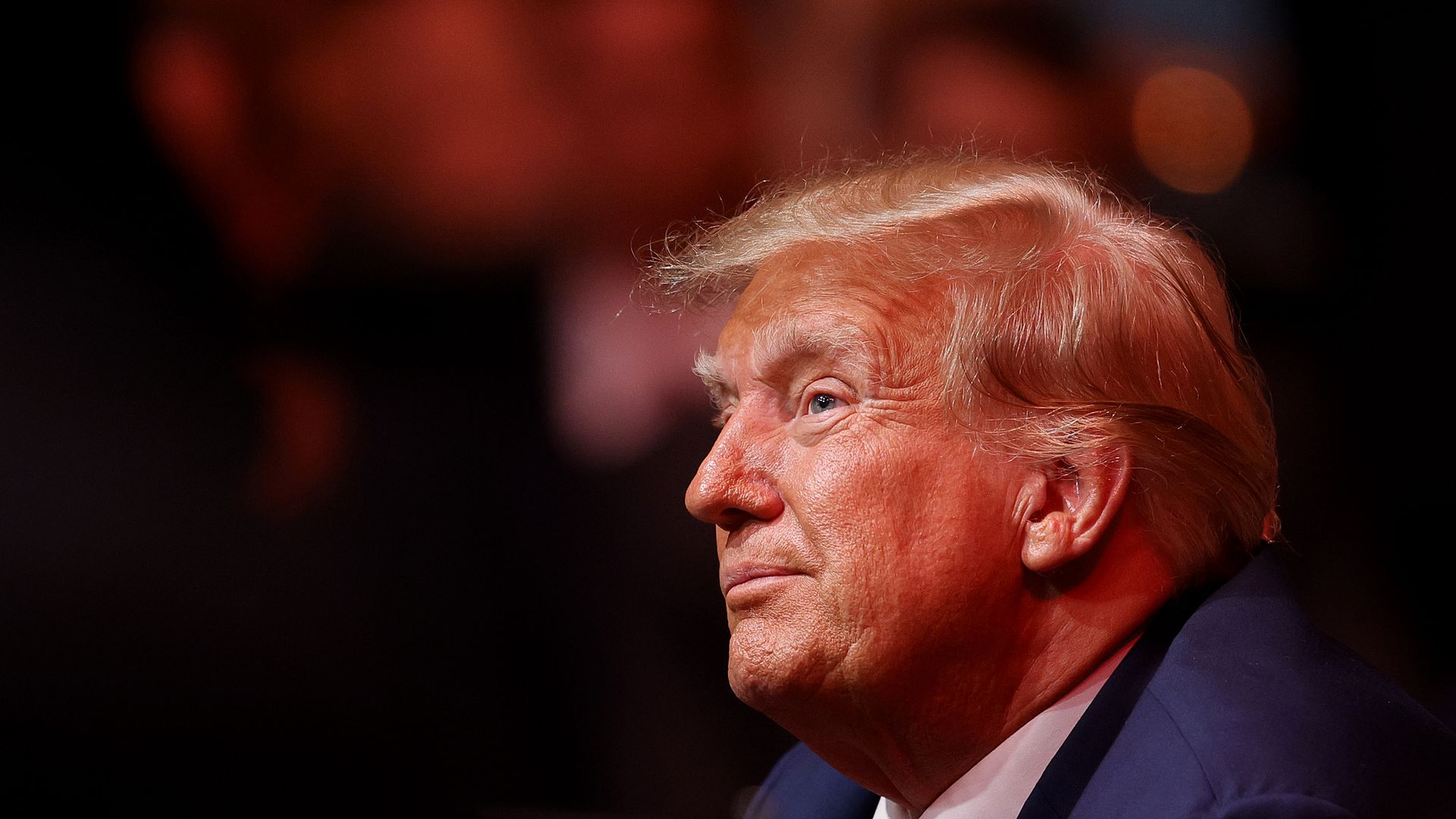 Former President Trump filed a lawsuit against his ex-lawyer Michael Cohen just one week after his historic arraignment on charges related to a hush money payment to adult film star Stormy Daniels.
Driving the news: Legal experts say the filing is likely a move to distract from the ex-president's arraignment and cast doubt on Cohen's credibility as a witness in the Manhattan criminal trial.
"This is a PR stunt, arguably one as retaliation because Michael Cohen is now the star witness in the Manhattan criminal case," Bradley Moss, a national security attorney, told Axios.
"The civil lawsuit against Michael Cohen is an attempt to deflect the attention from Donald Trump in a criminal case," Gene Rossi, a former federal prosecutor, said.
Trump, who is running for president, sued Cohen for more than $500 million for alleged "breaches of fiduciary duty, unjust enrichment, conversion, and breaches of contract," per a filing Wednesday in a U.S. District Court in the Southern District of Florida.
The lawsuit claims that Cohen benefitted from their attorney-client relationship and that Trump has "suffered vast reputational harm as a direct result of Defendant's breaches," per the filing.
State of play: Trump last month became the first U.S. president — sitting or former — to be criminally charged.
Trump last week pleaded not guilty to 34 counts of falsifying business records in the first degree in a Manhattan criminal court related to 2016 hush money payments.
Cohen, who testified before the grand jury in the Manhattan district attorney's criminal investigation, in 2018 was convicted and sentenced to three years in prison on charges involving campaign finance violations, tax evasion and lying to Congress.
What to watch: The legal experts say that if the case does go to discovery, Trump likely can't provide the necessary evidence and develop a testimony "without exposing him and ... various Trump officials and Trump family members to criminal or civil liability."
"As a legal matter, I don't see this going anywhere," Moss said.
That it was filed in Florida, rather than New York or Washington, D.C., where the alleged misconduct occurred, is another reason the filing is on shaky legal ground, he said.
The bottom line: "There may have been legitimate issues that Trump could have raised years ago," Moss said.
"He could have sued to stop publication of the book, all kinds of things, but at this stage, he can't risk discovery on any of this stuff."
Go deeper...
Go deeper