Ex-Trump lawyer Michael Cohen testified at grand jury, attorney says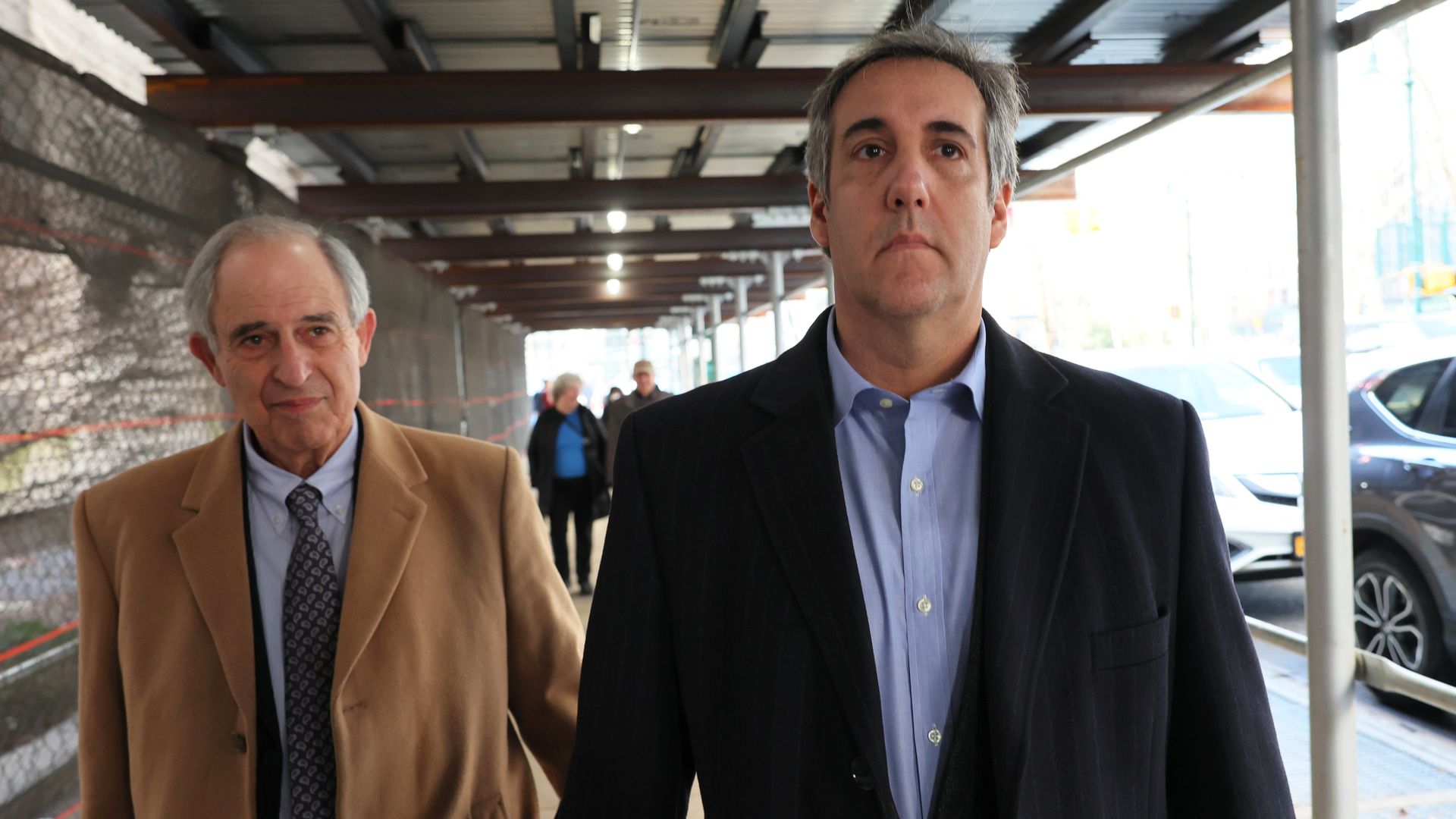 Former president Trump's ex-personal lawyer Michael Cohen on Monday appeared before a grand jury investigating hush money payments to adult film star Stormy Daniels, his attorney confirmed to Axios.
The big picture: Cohen's testimony is another sign that state authorities could bring criminal charges against the former president as part of his role in the payments, per the New York Times, which first reported the news.
The Manhattan district attorney's office, headed by Alvin Bragg, has questioned at least seven other people before the grand jury, the Times reported.
Trump's team has previously claimed that he was "the victim of extortion" in the Daniels case and that the Manhattan district attorney's threat to indict the former president "is simply insane."
What we're watching: Cohen is scheduled to return before the grand jury Wednesday to continue his testimony.
What they're saying: Cohen has already done 20 interviews with Bragg's office and will appear before the grand jury on Monday afternoon, his attorney, Lanny Davis, told Axios.
"Mr. Cohen will continue to cooperate," Davis said. "We are impressed with Mr. Bragg's team and its careful and meticulous approach."
The Manhattan district attorney's office said it would "decline to confirm or comment."
Meanwhile, Trump was invited to testify before the New York grand jury next week as part of the probe.
Trump attorney Joe Tacopina said in a letter to released Monday the former president "won't be participating in that proceeding," which he said has "absolutely no legal merit."
The letter, dated Friday, to New York City Department of Investigation Commissioner Jocelyn Strauber calls for an investigation into the Manhattan DA's office over the probe.
Background: Cohen pleaded guilty in 2018 to federal charges and received a three-year prison sentence related in part to the $130,000 in payments to Daniels, whose real name is Stephanie Clifford.
Editor's note: This article has been updated with details of Trump attorney Joe Tacopina's letter.
Go deeper