How a federal judge in Texas became an Obamacare boogeyman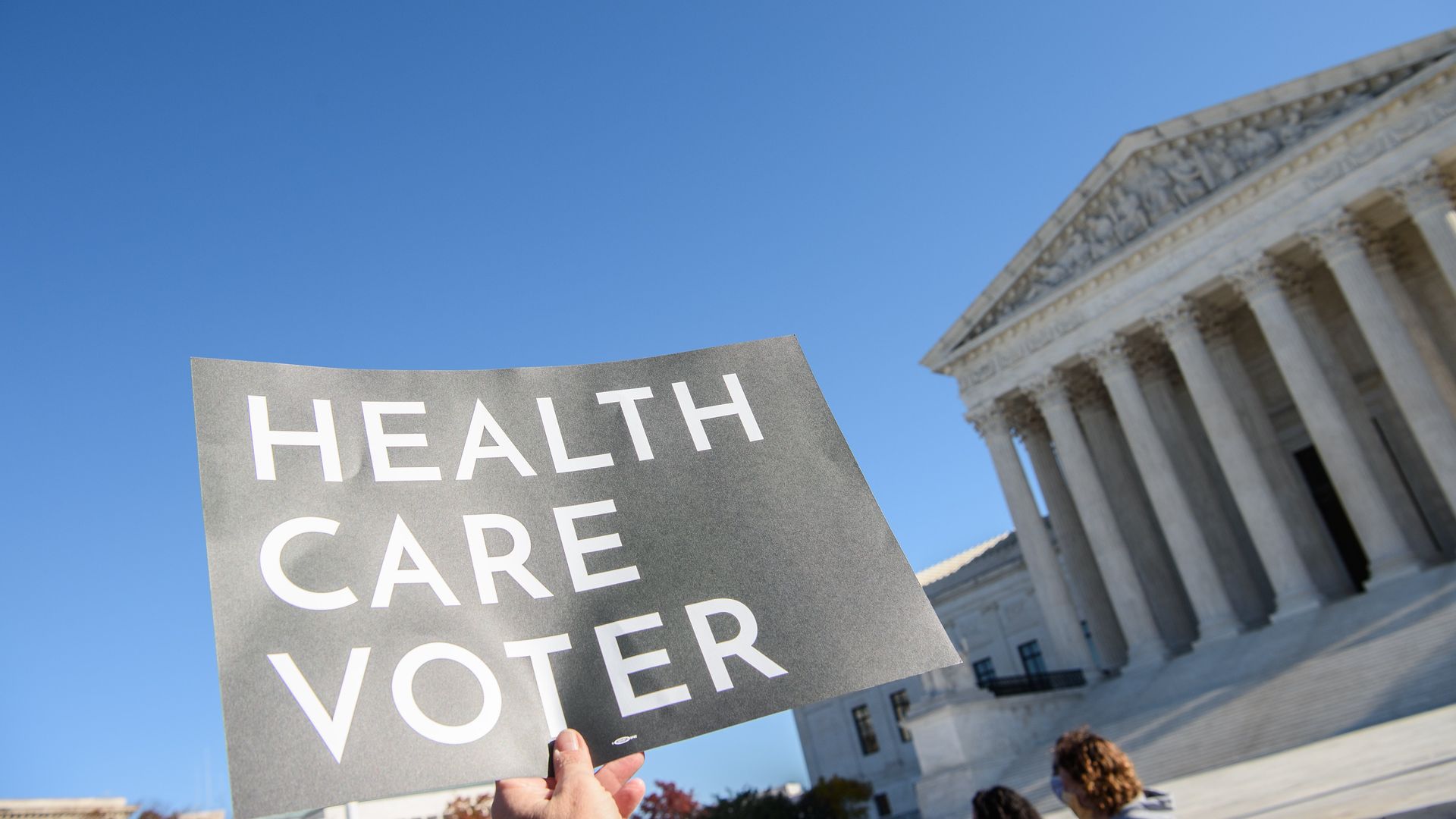 A federal judge in Texas who struck down an Obamacare provision that requires employers to cover certain preventive services has repeatedly sought to undermine the landmark law.
The big picture: U.S. District Judge Reed O'Connor's ruling last month — which the Justice Department said Wednesday it will appeal — has far-reaching implications for millions of Americans' health plans.
The ruling could put millions of Americans on the hook financially for certain skin and lung cancer screenings, statins for heart disease, medications that prevent HIV and other services recommended by the U.S. Preventive Services Task Force, Axios' Adriel Bettelheim reports.
Last September, O'Connor ruled that Affordable Care Act's PrEP mandate violated the Religious Freedom Restoration Act, which is a law that "ensures that interests in religious freedom are protected."
What's happening: The Department of Justice on Wednesday told Axios' Oriana González that it will request a stay to block the Texas ruling.
"As we've said before, for over a decade, the Affordable Care Act has ensured that millions of Americans have access to critical preventative health care," the DOJ said.
"In order to protect Americans who have come to rely on the preventative health care measures at issue, the Department of Justice will request a stay in this case."
O'Connor's legal background
O'Connor is a native of Houston, Texas, and a graduate of the University of Houston and South Texas College of Law.
In 2007, he was nominated by former President George W. Bush to serve as a judge on the U.S. District Court for the Northern District of Texas.
O'Connor, who has contributed to the conservative Federalist Society, previously worked at a Texas-based private law practice, as an assistant district attorney for the Northern District of Texas and as a counsel to the Senate Judiciary Committee.
O'Connor and the ACA
O'Connor has been a critic of the ACA and issued previous rulings targeting the health care law, including one in 2018 that declared the entire Affordable Care Act unconstitutional.
He ruled that the individual mandate requiring people to have health insurance "can no longer be sustained as an exercise of Congress's tax power." He said the entirety of the law was invalid because he viewed the individual mandate as unconstitutional.
The Supreme Court ultimately rejected O'Connor's argument and reversed his ruling.
Other significant cases
Zoom out: In 2018, Josh Blackman, a law professor at South Texas College of Law in Houston, told the Dallas Morning News that O'Connor was often the go-to judge for Republicans for cases surrounding health care and transgender rights.
"Without question, Judge O'Connor has had a fairly high-profile docket, in that he gets a lot of these hot-button issues," Blackman said at the time.
O'Connor has targeted laws that guarantee or expand LGBTQ protections. In 2015, he blocked federal protections for same-sex couples in Texas under the Family and Medical Leave Act.
And in 2016, he issued an injunction temporarily blocking an Obama-era directive ordering public schools to allow transgender students to use bathrooms and locker rooms that match their gender identity.
The Texas judge in 2015 also struck down a U.S. ban on the interstate sales of handguns by federal firearms dealers. He said the law violated the Second Amendment and Fifth Amendment, per the Dallas Morning News.
What to watch
The Biden administration's expected appeal will set off a legal process that could end up at the Supreme Court.
If a stay is granted, the ruling would be put on hold as appeals work their way through the court, Axios' Tina Reed reports.
Go deeper... Obamacare ruling gives Democrats new political ammo
Go deeper