Judge strikes down free HIV drugs, other preventive services under ACA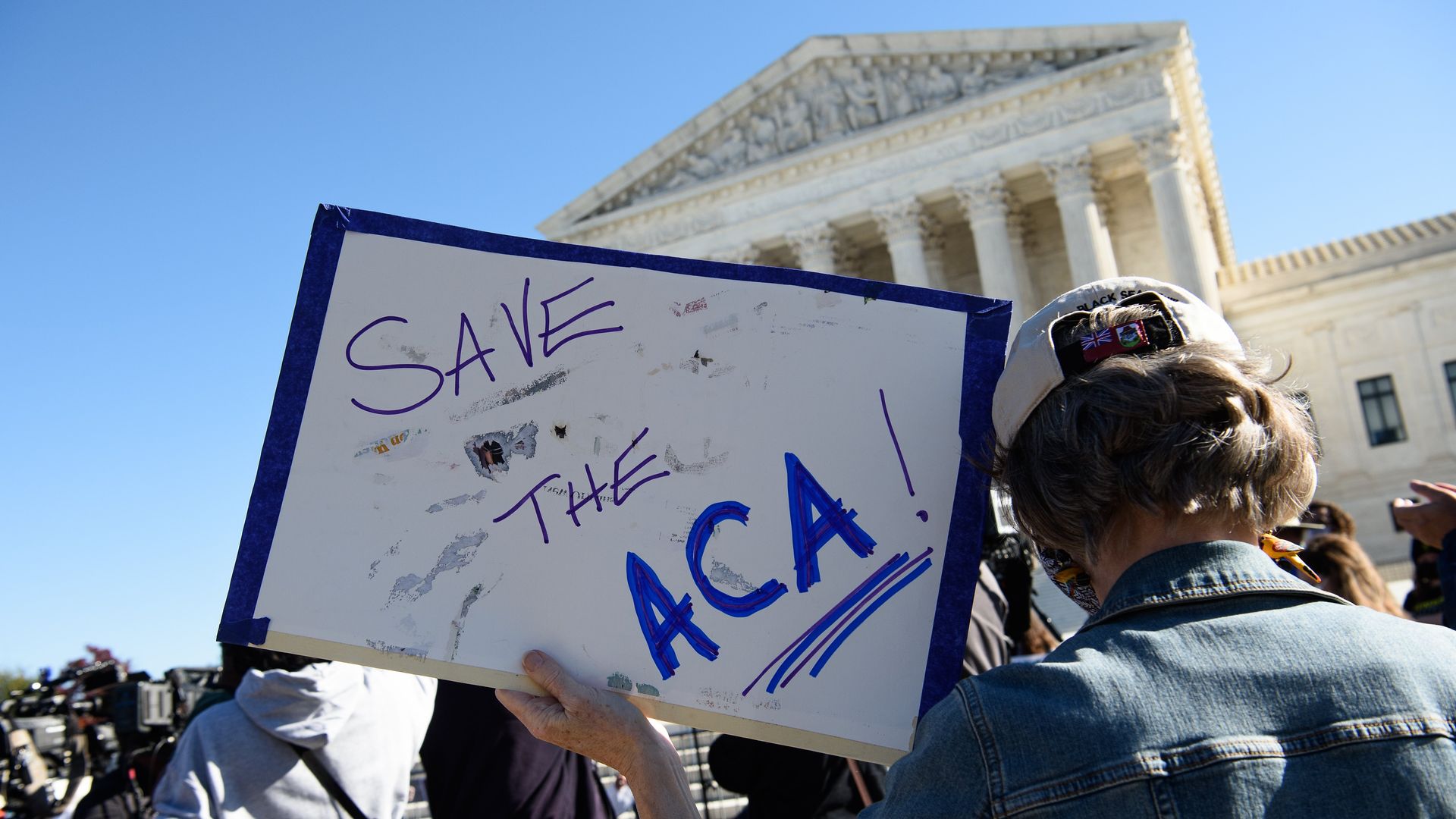 A federal judge in Texas ruled Thursday that employers can't be required to cover specified preventive health care services under the Affordable Care Act.
Why it matters: The ruling has major implications for the more than 150 million Americans on employer-sponsored health plans and could put millions on the hook financially for certain skin and lung cancer screenings, statins for heart disease, medications that prevent HIV and other services recommended by the U.S. Preventive Services Task Force.
The Biden administration is expected to appeal the decision and ask for a stay.
Context: The ruling stemmed from a case brought by six individuals and two Christian-owned businesses who argued that they should not be mandated to offer coverage of HIV PrEP because they did not want to encourage "homosexual behavior."
Under the ACA, most health insurance plans must cover certain recommended preventive services, including HIV testing for people aged 15-65 and HIV PrEP for adults who are at high risk of getting HIV. There's no cost-sharing, a stipulation intended to get more enrollees to use them.
Last September, U.S. District Judge Reed O'Connor ruled that ACA's PrEP mandate violated the defendants' rights under the Religious Freedom Restoration Act, a law that "ensures that interests in religious freedom are protected."
The ruling today covers services the Preventive Services Task Force most highly recommends for preventive care. About 6 in 10 people with private health insurance, or roughly 100 million, use ACA-covered preventive health services, per the Kaiser Family Foundation.
O'Connor is the same Texas judge who sided with the plaintiffs in an earlier major ACA court case, ruling that the law is unconstitutional and should be struck down.
The ruling has possible implications for the ACA's contraception mandate, which was challenged in the case. O'Connor rejected that challenge in a prior decision, but the plaintiffs are expected to appeal that as this case continues to wind through the courts, University of Michigan law professor Nicholas Bagley wrote on Twitter.
"All preventive services are kind of up for grabs as we go through the appeals process," said Laurie Sobel, associate director for women's health policy at KFF.
What we're watching: With the ACA's preventive services requirement being voluntary, insurers can either drop coverage of these services or start charging enrollees for them.
While some religiously motivated employers might attempt to move quickly, "for most people with insurance contracts being in place for a calendar year, I would think there would not be an immediate impact," said Zachary Baron, associate director at Georgetown's O'Neill Institute for National & Global Health Law.
States regulate private insurance and may be able to preserve access to some preventive services, but are blocked by the federal ERISA law from regulating self-insured employer plans.
The case could ultimately wind up at the Supreme Court, following the same trajectory as the last ACA lawsuit that O'Connor ruled on.
Tina Reed contributed to this story.
Editor's note: This story and headline have been updated with additional background.
Go deeper