Federal judge rules that mandated HIV PrEP coverage violates religious freedom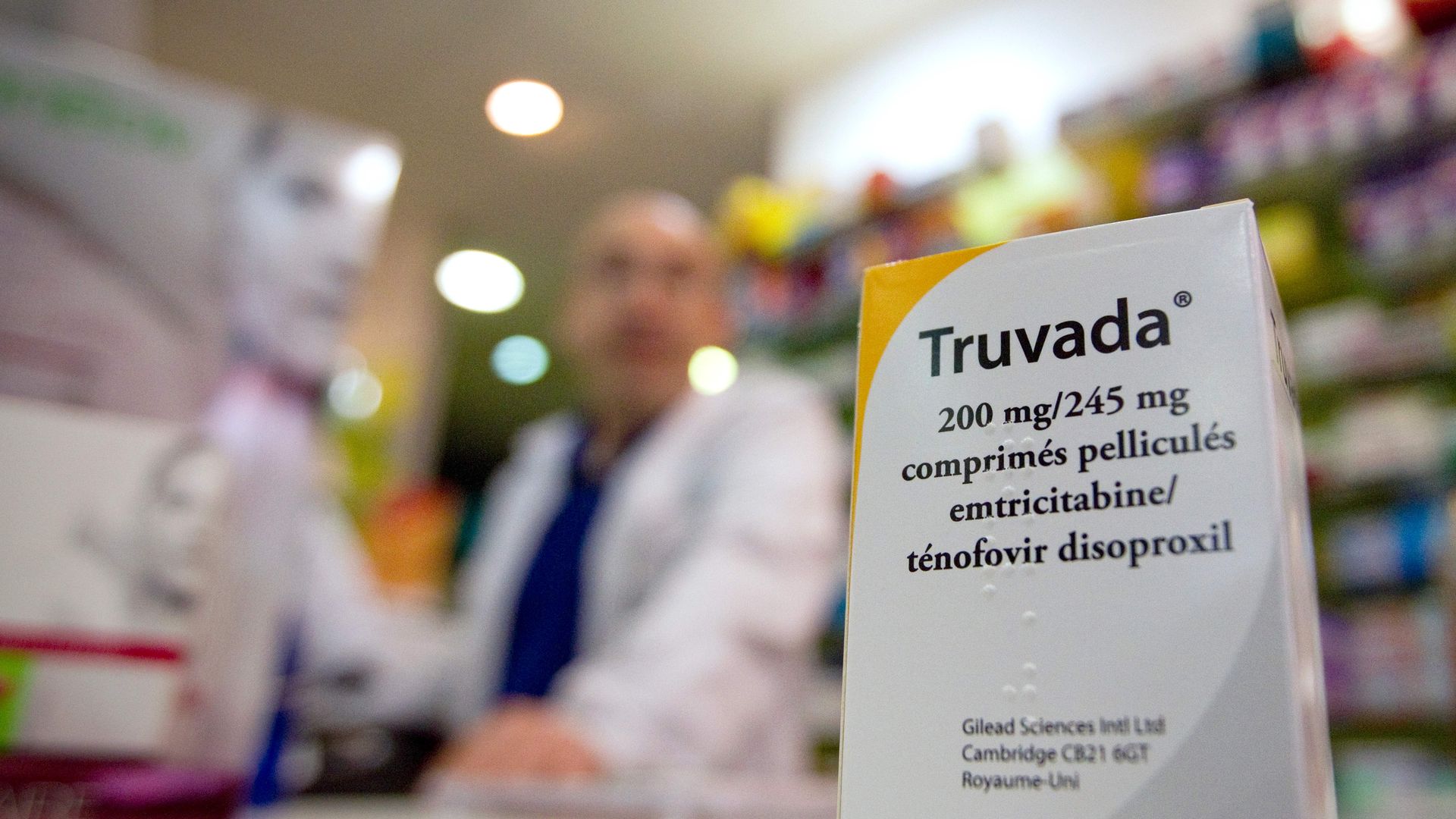 A federal judge in Texas on Wednesday ruled that the government cannot require a Christian-owned company to cover HIV preventative medication because it violates their religious rights under federal law.
Why it matters: HIV PrEP — which is more than 90% effective in preventing the transmission of HIV — is recommended for adults who are at high risk of getting HIV, which includes men who have sex with other men.
The plaintiffs in the case — six individuals and two Christian-owned businesses, Braidwood Management and Kelley Orthodontics — had argued that they should not be mandated to offer coverage of HIV PrEP because they did not want to encourage "homosexual behavior."
Context: Under the Affordable Care Act, most health insurance plans must cover certain recommended preventive services, including HIV testing for people aged 15-65 and HIV PrEP for adults who are at high risk of getting HIV.
Braidwood, along with the other plaintiffs, had filed a lawsuit to challenge coverage of Gilead's Truvada — which was the first approved drug for HIV prevention in uninfected adults — and Descovy.
Driving the news: District Judge Reed O'Connor said that the Department of Health and Human Services did not provide any "compelling" evidence to argue that "private, religious corporations" should be required to cover HIV pre-exposure prophylaxis, commonly known as PrEP, "with no cost-sharing and no religious exemptions."
O'Connor said HHS was unable to show that the ACA's requirement for HIV PrEP to be fully covered by insurance "furthers a compelling governmental interest.
Details: O'Connor ruled that ACA's PrEP mandate violated Braidwood's rights under the Religious Freedom Restoration Act, a law that "ensures that interests in religious freedom are protected."
The law is often used in legal cases challenging abortion and contraception access, as well as health care for transgender people.
O'Connor said that PrEP specifically violates Braidword's religious rights.
What's next: O'Connor is requesting that both the defendants and plaintiffs "file supplemental briefing" by Friday before making a final decision on whether PrEP violates RFRA as a whole, along with other issues in the lawsuit.
When asked for comment about the ruling, an HHS spokesperson told Axios that the department "continues to work to ensure that people can access health care, free from discrimination."
Editor's note: This article has been updated with new details throughout.
Read the ruling:
Go deeper