Don't expect big changes to insurance, yet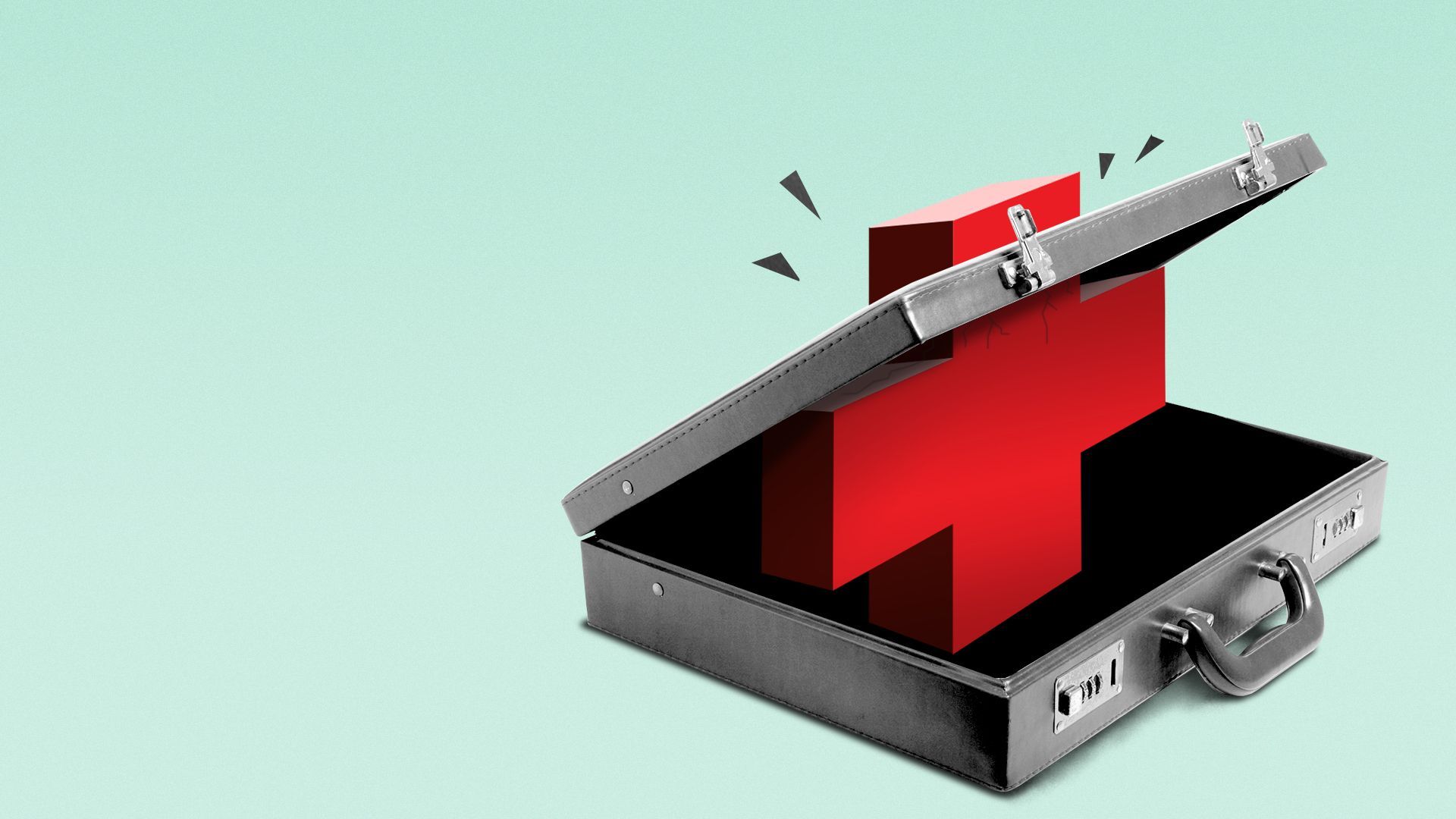 Thursday's federal court ruling against the Affordable Care Act's preventive services requirement won't bring a seismic shift to employer-sponsored health care. But experts say it could well add new costs for the approximately 100 million privately insured people who use such services.
The big picture: The ruling immediately removes a legal requirement of no-cost coverage for certain skin and lung cancer screenings, statins for heart disease, medications that prevent HIV and other services recommended by the U.S. Preventive Services Task Force, Axios' Adriel Bettelheim writes.
The Biden administration is expected to appeal the decision and ask for a stay. If granted, that would put the ruling on hold as appeals work their way through the courts.
"There will be no immediate disruption in care or coverage," AHIP, which one of the nation's largest health insurance trade groups, said in a statement Thursday.
Between the lines: Even in the short term, most large employers won't be racing to make changes by the next coverage year as they wait to see how this plays out in the courts.
That's in part because insurance companies have to submit rate filings and submit to regulatory reviews, Garrett Hohimer, vice president for policy and advocacy for the Business Group on Health, told Axios.
"It takes time to make design changes to your plan and communicate those," he said. With the likelihood of a stay and the typical timeline of the courts, it's unlikely to see any changes within the next 12 to 18 months for most employers, Hohimer said.
But even longer-term, Hohimer said he also doesn't expect a "wholesale abandonment" of preventative services, no matter what happens with this case, because insurers and large employers have seen their financial upside.
"Preventative services have clearly helped avoid the need for more involved, more expensive coverage down the line and improve health and well-being currently and in the future," he said.
Yes, but: Insurers and employers could start shifting the cost of some services. That's no small matter in the case of a CT scan for lung cancer. And it's possible that coverage may return to the pre-ACA patchwork as carriers adjust.
While many employers will still want to buy plans that pay for preventative services up front, "there are lots of employers who struggle to pay for health insurance as it is, so if this means savings for them, they're probably going to want to take that savings," said Michael Botta, a health economist and co-founder of Sesame, a direct-to-patient care company.
Zachary Baron, associate director at Georgetown's O'Neill Institute for National & Global Health Law, agreed. "In some sense, when you do open up a Wild West that allows insurers and employers to pick and choose, I don't think there is going to be a uniform approach. That's just the nature of the market," Baron said.
"There's such a wide range of services implicated here from tobacco cessation to different cancer screenings and things like that. And [employers] may have different data about what is used and how much and if they can tweak some of the cost-sharing around the margins to better meet their needs," Baron said. "It's opening Pandora's box where the Affordable Care Act had tried to create a baseline level of protections for consumers."
Be smart: Different parts of the health care system have built their business around getting people in the door with free preventative care — and could have to drastically change their strategy, Botta said.
"If you ever get text messages from CVS that say 'Hey, come in for this free screening' ... or your doctor's office says, 'Come in for this free service,' that's a huge benefit for a lot of these practices because they're still getting paid for these services by your insurer but you as a patient don't have to pay for them," Botta said.
The bottom line: While change won't come overnight, workers can expect to be on the hook for some of the cost of services that had been free.
And when it comes to evidence-based prevention, the decision would have the effect of returning insurers and employers back to coverage guidelines from before the ACA was law, 13 years ago.
Go deeper