DOJ urges federal appeals court to block Texas abortion pill ruling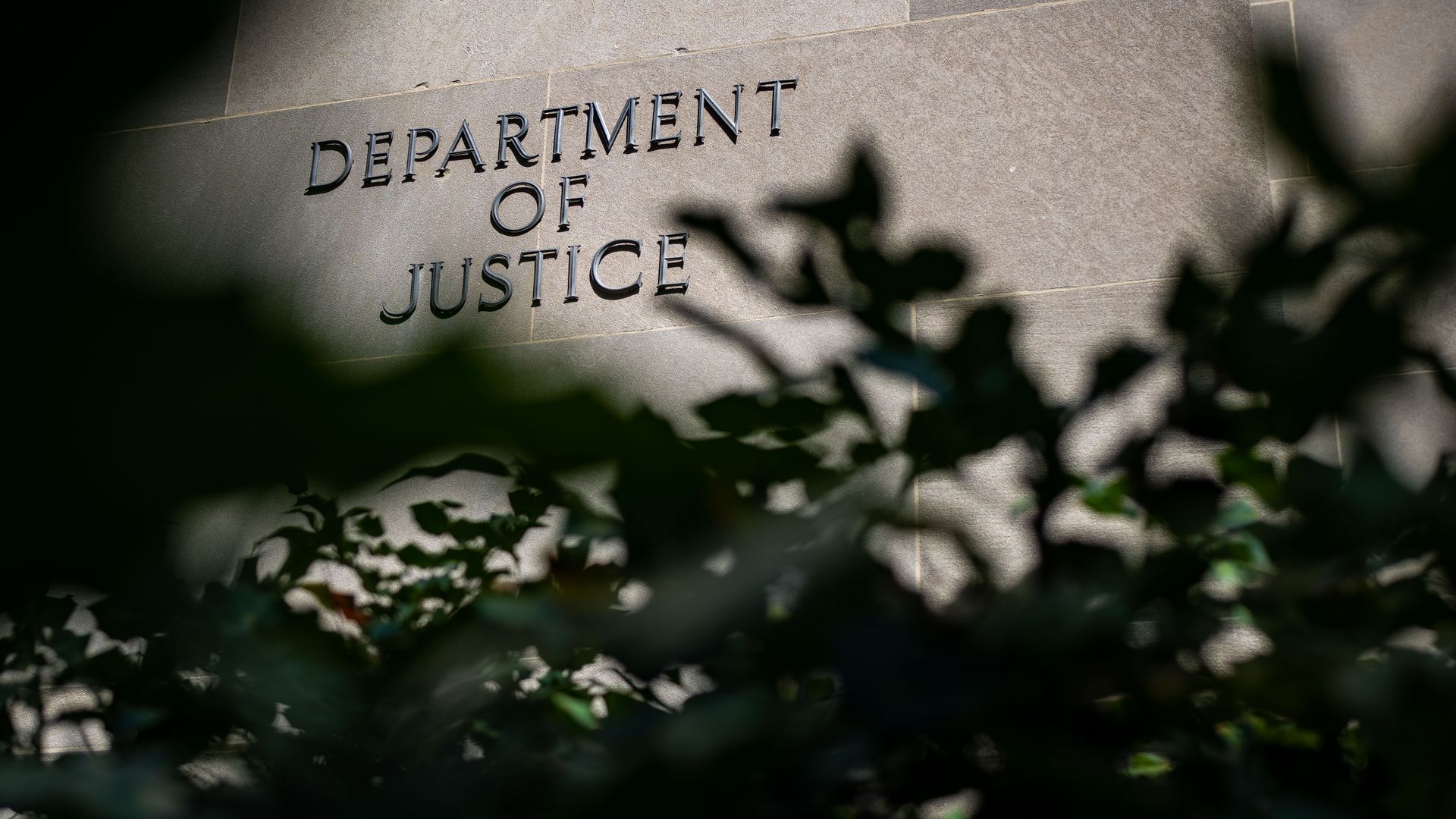 The Justice Department on Monday formally appealed the Texas judge's decision that seeks to block the Food and Drug Administration's approval of a commonly used abortion pill.
Driving the news: The appeal, filed in the conservative-leaning Fifth Circuit Court of Appeals, argues that the anti-abortion groups that submitted the initial case have no standing to bring the case and the Texas federal court ruling should be put on hold while the case moves forward.
The DOJ's appeal comes less than one business day after U.S. District Court Judge Matthew Kacsmaryk issued an order to stay the FDA's approval of mifepristone, which is used alongside misoprostol in medication abortion.
Kacsmaryk's order is set to take effect on Friday, and the appeals court is expected to decide before then whether the Texas order stands or not.
The judge used known anti-abortion language when ruling that the FDA did not properly authorize mifepristone, arguing that the drug is unsafe, despite multiple studies showing otherwise.
Details: Kacsmaryk "upended decades of reliance by blocking FDA's approval of mifepristone and depriving patients of access to this safe and effective treatment, based on the court's own misguided assessment of the drug's safety," the appeal says.
"If allowed to take effect, the court's order would thwart FDA's scientific judgment and severely harm women, particularly those for whom mifepristone is a medical or practical necessity. This harm would be felt throughout the country."
The DOJ is asking the court to issue a decision by Thursday, April 13 at noon.
Don't forget: Danco Laboratories, the manufacturer of mifepristone, is also appealing the decision, arguing that Kacsmaryk's conclusions "rest on speculative harms and statistical possibilities drawn from an impermissibly 'liberal' construction of Plaintiff's allegations."
"The court's relentlessly one-sided narrative also omits crucial facts: The opinion never mentions the millions of women who have benefitted from the availability of medication abortion or the harms an injunction would wreak on Danco, a one-product company," the manufacturer added.
The other side: The FDA "should be held accountable for its reckless action," said Erin Hawley, senior counsel for Alliance Defending Freedom, which is representing the anti-abortion groups in the lawsuit.
Hawley added that Kacsmaryk's ruling represents a "significant victory" for ADF's clients.
What we're watching: The 5th Circuit Court is requesting that ADF submit a response to the DOJ's appeal by Tuesday at midnight.
The court has not said which three-judge panel will be reviewing the case.
What else is happening: Nearly exactly at the same time that Kacsmaryk issued his order, another federal judge in Washington state ruled that the FDA cannot roll back its mifepristone authorization to not alter the status quo.
Go deeper