Ruling echoes anti-abortion rhetoric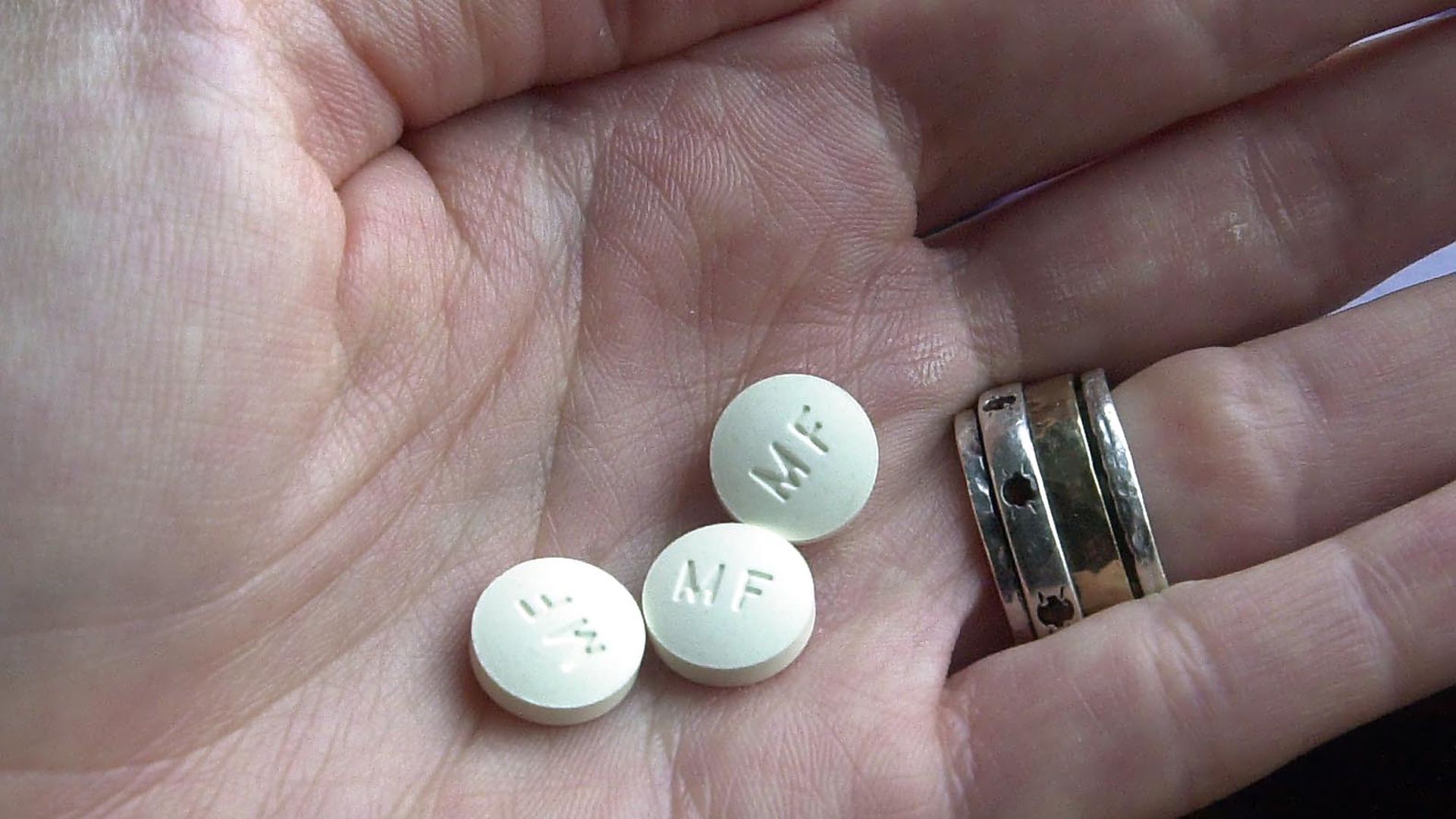 A federal judge's 67-page decision to roll back FDA approval of mifepristone repeatedly borrowed terms from antiabortion advocates, such as "chemical abortion," rather than the generally accepted terms used by the medical community.
Zoom in: In one example, a footnote in U.S. District Court Judge Matthew Kacsmaryk's ruling states "jurists often use the word 'fetus' to inaccurately identify unborn humans in unscientific ways. The word 'fetus' refers to a specific gestational stage of development, as opposed to the zygote, blastocyst, or embryo stages."
But, "centering the language on a future state of a pregnancy is medically inaccurate," according to the American College of Obstetricians and Gynecologists in an online language guide. "Through eight weeks after last menstrual period, 'embryo.' After that point until delivery, 'fetus.'"
What they're saying: "The language was really striking," Washington Post reporter Caroline Kitchener told CNN over the weekend. "Unborn human instead of fetus. Abortionist instead of abortion provider. It is really textbook from what you hear from the antiabortion movement. It really goes to the history of this judge … he has a long history of very antiabortion beliefs."
Between the lines: The decision also invokes multiple studies cited by the antiabortion plaintiffs which claim "the incidence of adverse events is 'fourfold higher' in chemical abortions when compared to surgical abortions," as well as claiming women who have abortions "often experience shame, regret, anxiety, depression, drug abuse, and suicidal thoughts because of the abortion."
Yes, but: In a 2022 letter to the FDA, ACOG and the American Medical Association both cited multiple studies demonstrating the safety of medication abortion.
A 2016 analysis by the University of California, San Francisco, found the overall mortality rate associated with medication abortion is 0.65 deaths per 100,000, compared to a rate of 0.7 deaths per 100,000 procedures of all abortions.
A 2012 study, which analyzed nearly 90 clinical trials, found that less than 0.3% of patients using medication abortion had serious complications requiring hospitalization.
A 2021 study found that safety and effectiveness of the pills prescribed via telemedicine were on par with those prescribed in a doctor's office, with 0.7% requiring hospitalization and 0.4% requiring a blood transfusion.
Further, the American Psychological Association says: "Large longitudinal and international studies have found that obtaining a wanted abortion does not increase risk for depression, anxiety, or suicidal thoughts."
Our thought bubble: For many, the language in the ruling casts doubts on Kacsmaryk's objectivity. But it also strays from offering accurate health information from some of the largest medical organizations in the nation.
Go deeper