GOP Rep. Mace joins AOC in urging FDA to "ignore" abortion pill freeze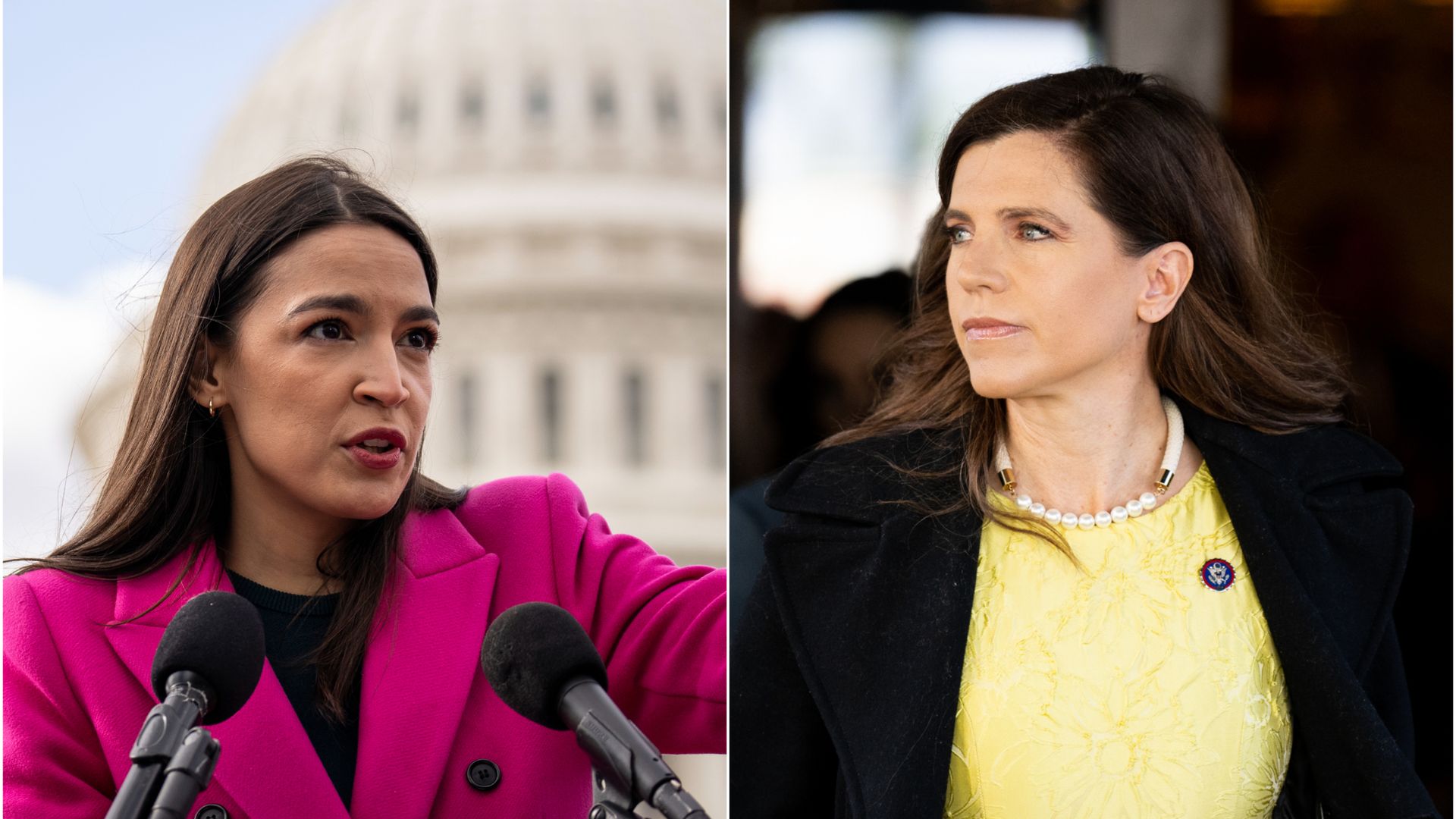 Reps. Alexandria Ocasio-Cortez (D-N.Y.) and Nancy Mace (R-S.C.) may be on the opposite ends of the spectrum when it comes to abortion rights, but on the conflicting rulings about abortion pills they agree: The Food and Drug Administration (FDA) should "ignore" a Texas federal judge's decision to halt the approval of abortion medication.
Why it matters: If that ruling stands, manufacturing, selling and distributing the abortion drug mifepristone will be outlawed — effectively creating a nationwide ban on abortion medication.
What they're saying: "I believe that the Biden administration should ignore this ruling," Ocasio-Cortez said in an appearance on CNN. The courts are making "a mockery of our system, a mockery of our democracy and a mockery of our law."
"I think one of the things that we need to examine is the grounds of that ruling. But I do not believe that the courts have the authority to, have the authority over the FDA that they just asserted, and I do believe that it creates a crisis," she added.
Mace similarly said in her own interview with CNN that "this is an FDA-approved drug. Whether you agree with its usage or not, that's not your decision. That is the FDA's decision."
"I support the usage of FDA-approved drugs even if we might disagree. It's not up to us to decide as legislators or even the court system ... So I agree with ignoring [the ruling] at this point."
Yes, but: The Department of Health and Human Services (HHS) has already warned against the idea.
"People are rightly frustrated about this decision — but as dangerous a precedent it sets for a court to disregard FDA's expert judgment regarding a drug's safety and efficacy, it would also set a dangerous precedent for the Administration to disregard a binding decision," HHS spokesperson Kamara Jones tweeted.
Worth noting: The case and its dueling rulings are expected to end up at the Supreme Court.
Go deeper