The House GOP's shadow speaker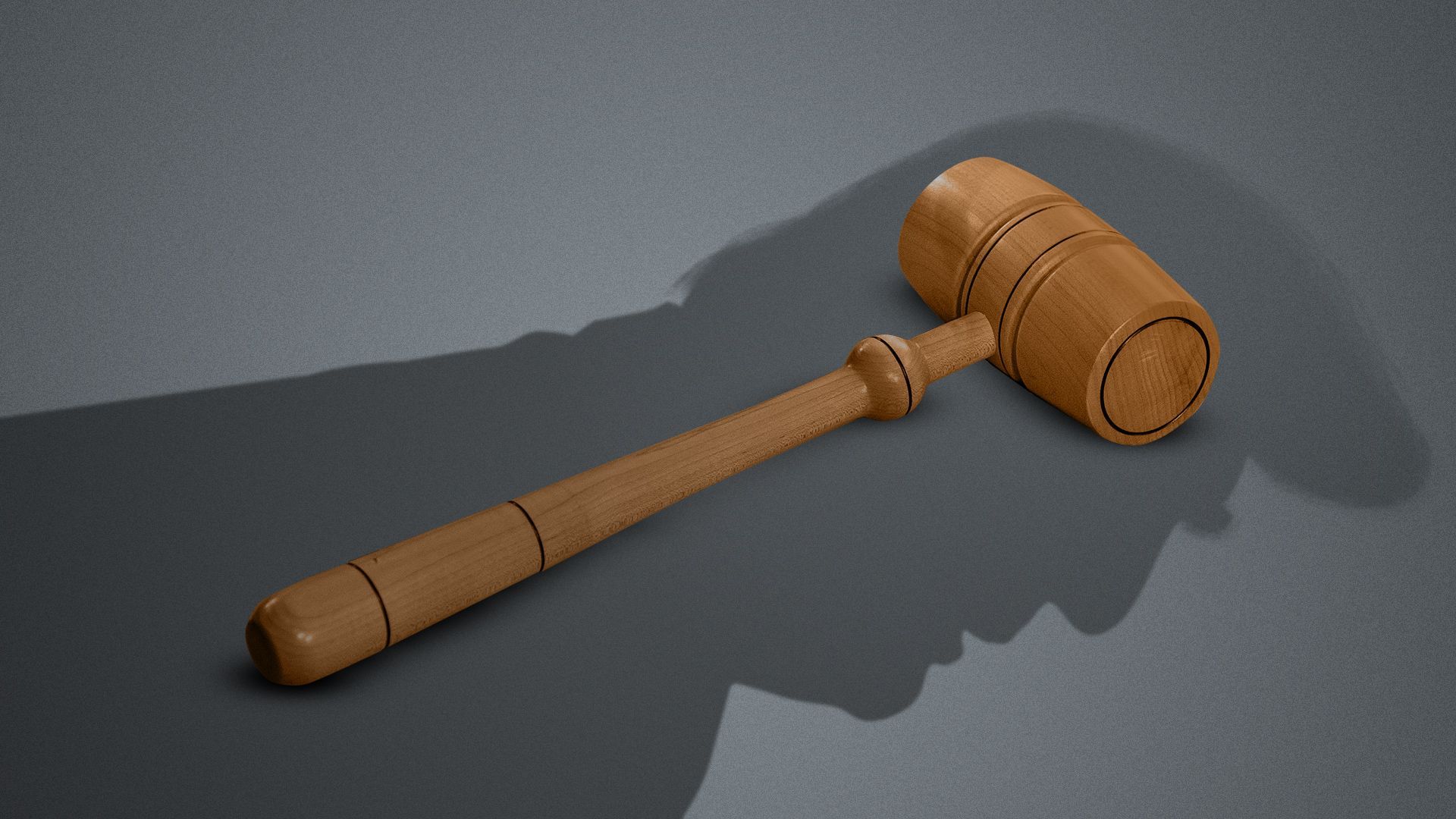 Former President Trump — now a criminal defendant — has consolidated control over the House GOP, scrambling the majority's agenda and cementing his status as the true power behind the gavel.
Why it matters: Trump's allies had already ensured that the central themes of his 2024 campaign — victimhood and vengeance — would permeate the House GOP's priorities. Trump's indictment has kicked that dynamic into overdrive — unnerving some vulnerable Republicans in the process.
Driving the news: Trump on Wednesday called for Republicans to "defund" the Justice Department and the FBI "until they come to their senses," throwing his support behind an effort championed by House Judiciary Chair Jim Jordan (R-Ohio) and Rep. Marjorie Taylor Greene (R-Ga.).
With House Speaker Kevin McCarthy (R-Calif.) already walking a tightrope, Trump's call to action has injected a fresh demand into budget negotiations that will be virtually impossible to achieve.
But McCarthy — who has stridently defended Trump since news of the indictment — can hardly afford to alienate the former president at such a sensitive moment, leaving the speaker in a tactical bind.
In the meantime, Manhattan District Attorney Alvin Bragg's indictment is pushing Republicans to revitalize their weaponization subcommittee and other investigative panels — coordinating with Trump in the process.
Top House Republicans such as GOP Conference Chair Elise Stefanik (R-N.Y.) have kept Trump apprised of their committee work, including briefing him on the investigations into Bragg.
McCarthy, Jordan and House Oversight Chair James Comer (R-Ky.) are holding a call this week to discuss next steps to hold Bragg accountable, Comer told Fox News.
Between the lines: While McCarthy personally attacked the indictment and arrest, House GOP leadership so far has avoided distributing coordinated talking points and messaging guidance in response to the charges.
One Republican stressed to Axios that they believe McCarthy has intentionally kept silent to avoid putting vulnerable members in a tough spot.
That messaging vacuum has been filled by Trump and his top aides.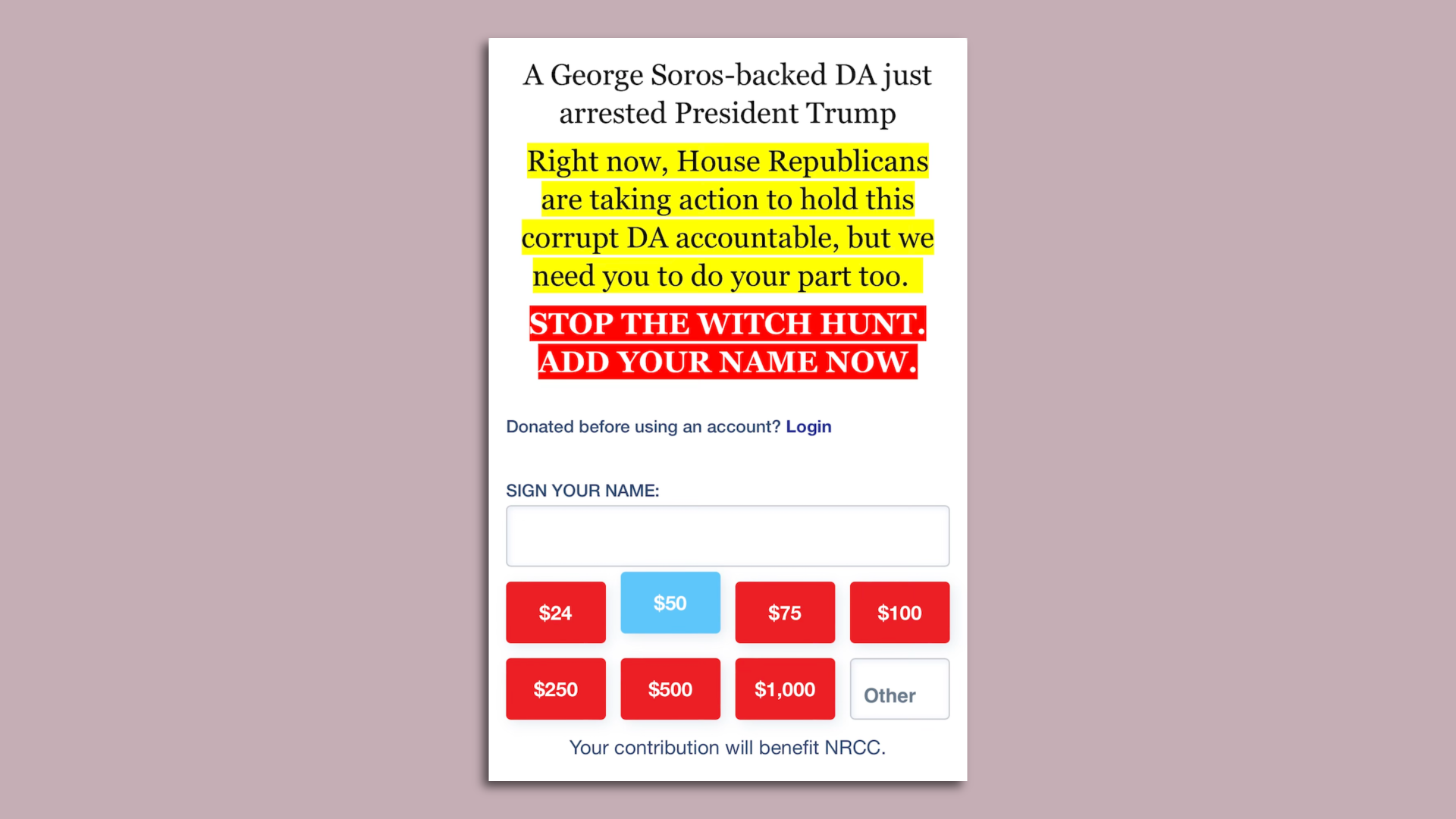 Zoom in: House Republicans — including the National Republican Congressional Committee — are seizing on Trump's arrest for fundraising appeals, temporarily sidelining issues such as inflation and crime that helped propel them to the majority.
The other side: Several of the 18 Biden-district Republicans have bristled, both in public and private, at Trump's proposal to defund federal law enforcement.
"It's not going to happen. We have a country to run," Rep. Don Bacon (R-Neb.) told Axios.
A spokesman for Rep. Marc Molinaro told Axios the congressman does not support defunding the FBI or DOJ, stressing that he "was elected to address the issues facing Upstate NY — not to be a political pundit."
Democrats, sensing vulnerability, have blasted out fundraising emails flipping the script on Republicans by accusing them of seeking to "defund the police."
Go deeper