How to renew Medicaid as coverage cliff approaches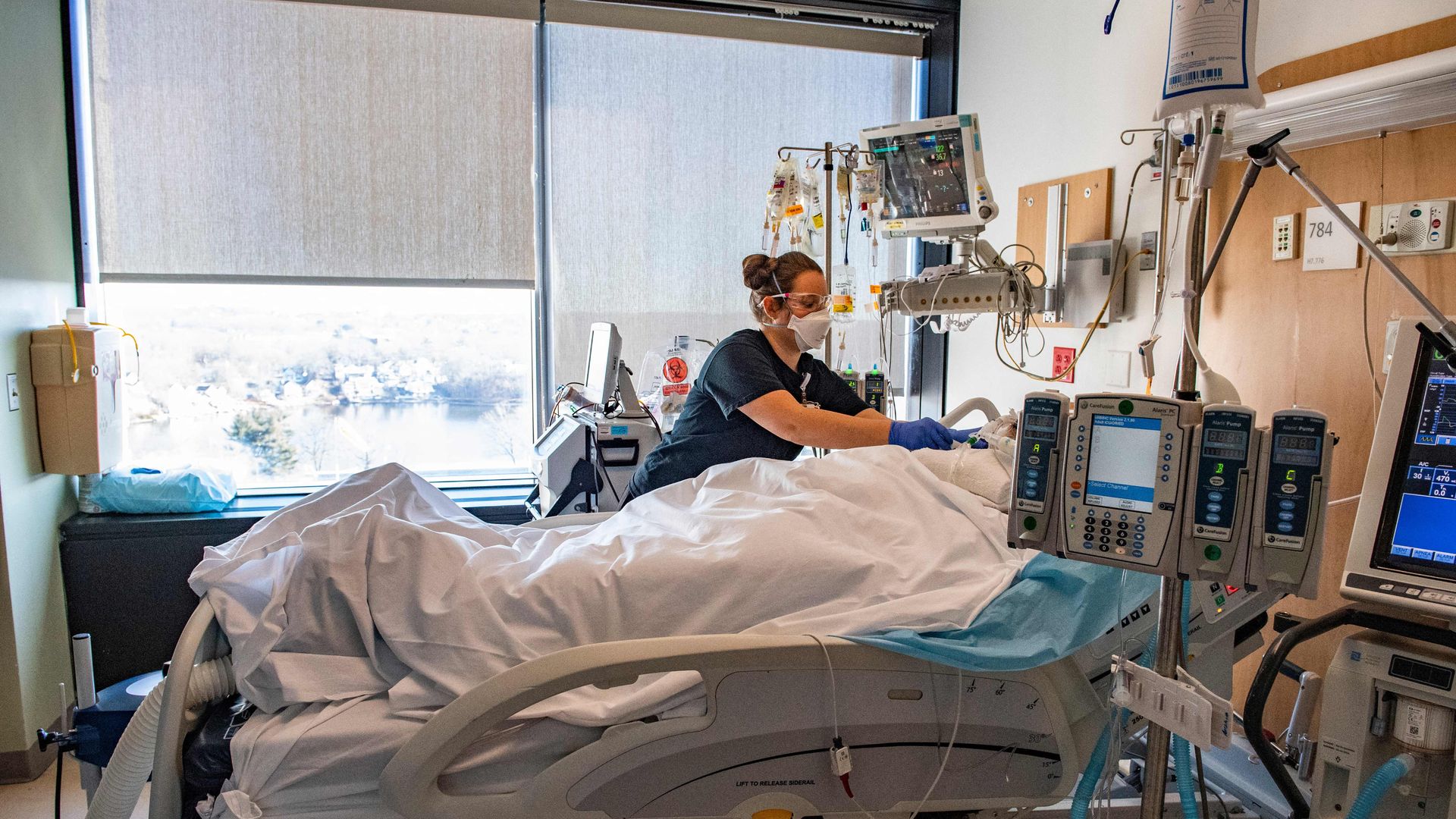 Medicaid coverage may soon end for millions of Americans as a pandemic-era rule nears its end.
The big picture: U.S. states will undergo a phased "unwinding" of coverage after years of Medicaid agencies being required under the COVID public health emergency to provide continuous Medicaid coverage to all enrollees, even if their eligibility changed.
What's happening
Beginning April 1, five states — Arizona, Arkansas, Idaho, New Hampshire and South Dakota — will terminate coverage for Americans who no longer qualify or have not proven they still qualify.
The unwinding process could take 12 to 14 months in each state, per a Department of Health and Human Services analysis.
Other states will begin removing Americans from coverage between May and July.
Children, young adults and Latino and Black individuals are expected to lose coverage disproportionately, per the DHS.
Flashback: Before the public health emergency, individuals could be removed from the program annually if they did not report a change in family status or if their income was too high, among other changes.
States have been required to develop operational plans for operating after the continuous enrollment provision ends.
How to renew Medicaid coverage
To renew Medicaid coverage, ensure that your state has your current mailing address, phone number, email or other contact information.
Some states have created online platforms to allow people to renew Medicaid coverage through an online account. Thirteen states have created online change of address forms, per KFF.
Also, check your mail frequently.
"Your state will mail you a letter about your coverage. This letter will let you know if you need to complete a renewal form to see if you still qualify for Medicaid or CHIP," per Medicaid.
If you receive a Medicaid renewal form, fill out the form and return it to your state quickly to avoid a gap in coverage.
If Medicaid coverage expires, "you may be able to buy a health plan through the Health Insurance Marketplace, and get help paying for it," per the program's website.
Go deeper... Thousands in D.C. to lose coverage as Medicaid cliff approaches
Go deeper