Arkansas lawsuit accuses TikTok and Meta of "deceiving" users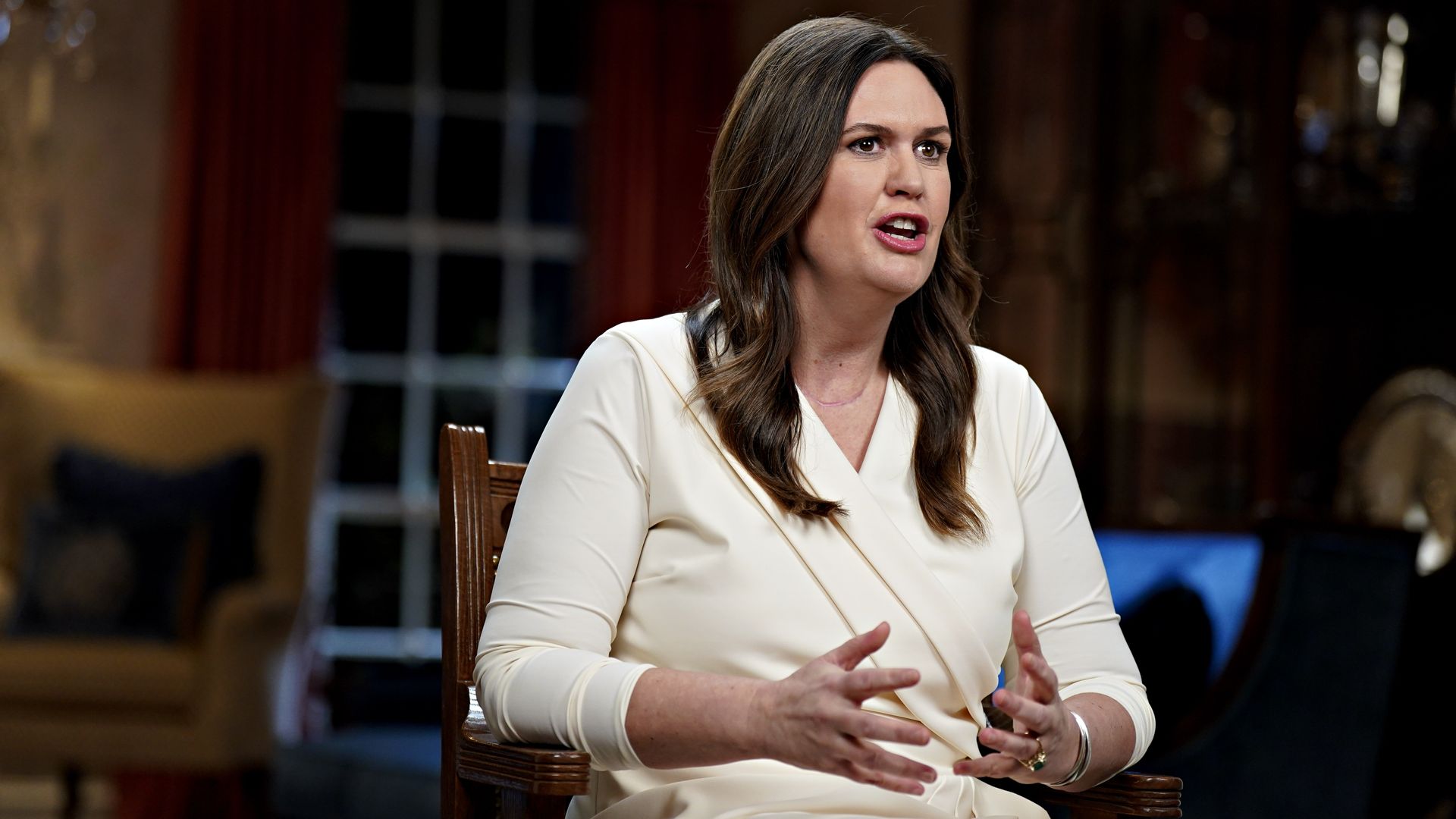 Arkansas officials filed lawsuits against Meta and TikTok under the state's Deceptive Trade Practices Act on Tuesday in a move they said was designed to protect children.
The big picture: The two lawsuits against TikTok and parent company ByteDance and a third against Meta come at a time of heightened scrutiny from state and federal lawmakers.
Driving the news: One Arkansas lawsuit accuses TikTok and ByteDance of falsely claiming that user data is not accessible by China's ruling Communist Party.
A second suit alleges the video-sharing app misleads consumers with an algorithm promoting content including nudity to teenagers that "can and does influence their behavior."
A third lawsuit alleges Facebook and Instagram parent company Meta targets youth with algorithms that are "deliberately engineered to exploit the fragility of young users' brains" to maximize engagement and release "continuous dopamine hits."
It claims this has led to "unhealthy and harmful" mental health outcomes for children and teens.
What they're saying: "We have to hold Big Tech companies accountable for pushing addictive platforms on our kids and exposing them to a world of inappropriate, damaging content," Arkansas Gov. Sarah Huckabee Sanders (R) said in a statement.
"These actions are a long time coming. We have watched over the past decade as one social media company after another has exploited our kids for profit and escaped government oversight. My administration will not tolerate that failed status quo," she added.
Attorney General Tim Griffin (R) said in a statement he filed the lawsuits to "hold Meta accountable for targeting our youth and deceiving the public about it."
He alleged that "TikTok is deceiving the public regarding the harmful content it is putting in the hands of our kids, and it is deceiving the public about its ties to the Chinese Communist Party."
The other side: Antigone Davis, Meta's head of safety, said in a statement that the company had acted to safeguard teens by introducing age verification technology and tools to locate and remove social media posts regarding suicide, self-harm or eating disorders, per AP.
"These are complex issues, but we will continue working with parents, experts and regulators such as the state attorneys general to develop new tools, features and policies that meet the needs of teens and their families," Davis added.
Zoom out: Arkansas' lawsuits come days after TikTok CEO Shou Zi Chew was grilled during his congressional appearance on Capitol Hill about the app's ties to the Chinese Communist Party and other matters.
TikTok is also being sued by Indiana for allegedly deceiving users about the Chinese government's ability to access their data and failing to protect children from mature content.
Meanwhile, Texas filed a lawsuit against Meta last month under the state's Deceptive Trade Practices Act.
For the record: China's ruling Communist Party has said there's no evidence that TikTok threatens national security.
However, FBI director Chris Wray told Congress this month that Beijing has the ability to control the software on millions of devices due to its relationship with ByteDance.
Representatives for Meta and TikTok did not immediately respond to Axios' request for comment.
Go deeper: Judges, not lawmakers, are setting 2023's tech policy
Go deeper