How Microsoft communication leaders are using AI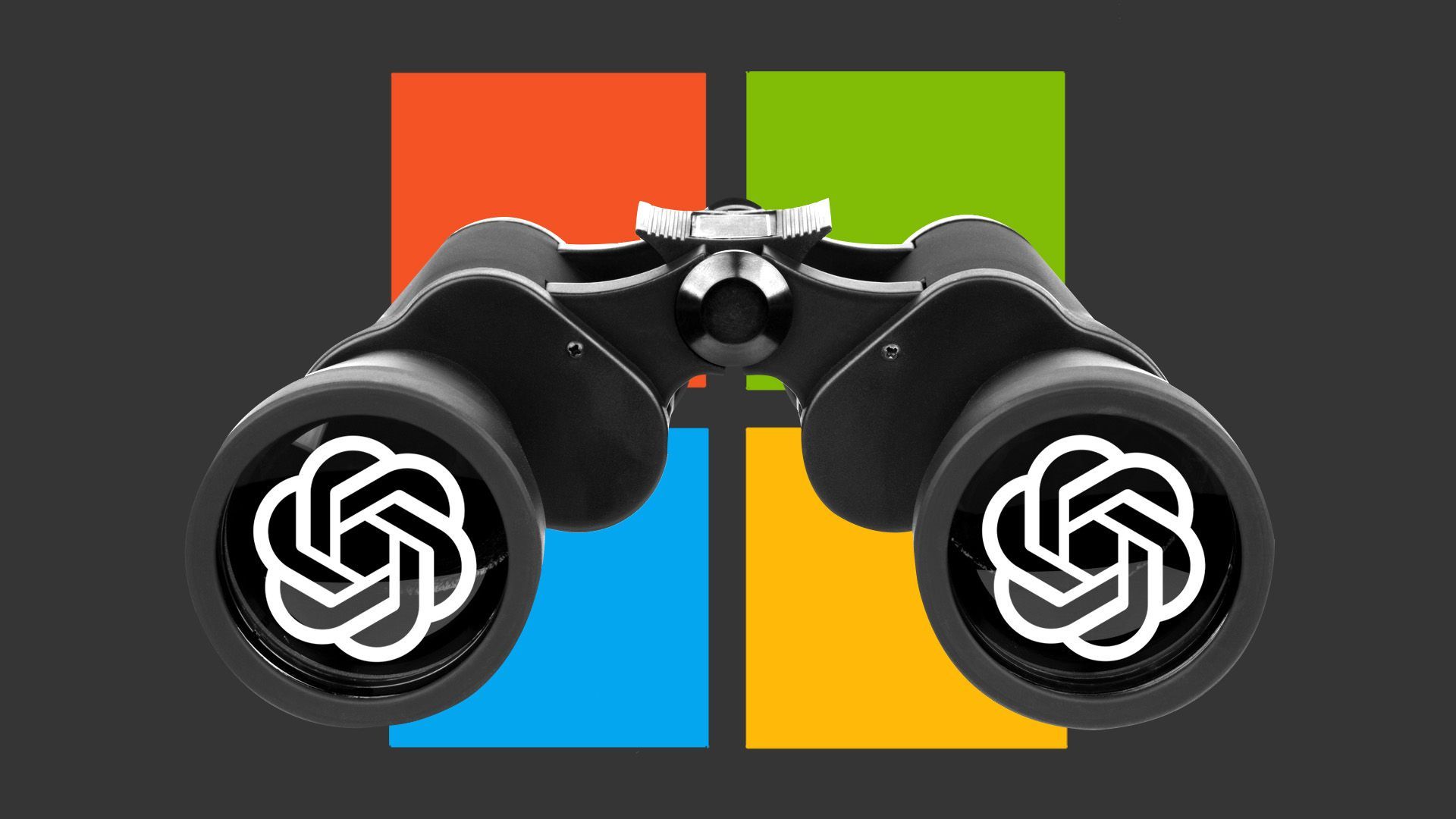 First quills, then pencils, typewriters, computers... and next, artificial intelligence.
That's how Microsoft chief communications officer Frank X. Shaw thinks about technology like generative AI.
Why it matters: If communicators do not learn how to use these new tools properly, some might mistakenly assume that AI could replace them.
What they're saying: When Shaw was first introduced to ChatGPT, he was "pretty depressed," he told a room of communicators at a recent summit hosted by The Conference Board. "But after using the product, it made me think about my job very carefully."
"As communicators, we have this phenomenal opportunity to lead our companies through a transformation by being the first and best example" of rethinking the way work is done, Shaw said.
"So much of what we do is ripe for these tools. We create content, plans, presentations and speeches — all those things can be done more efficiently and more effectively if you embrace technology. If we don't do that, other people will and they will push us out of the influence role that we have, and so that would be a bad outcome."
Zoom out: The lightest lift for AI is in content creation — using tools like ChatGPT to draft memos, press releases or blog posts.
Yes, but: While AI can help communicators draft more content, more does not always equal great.
"Because it's easier to create content, it means that it's easier to create bad content," Shaw said. "Every time you see a demo of this new AI technology, [people] come and say, 'Look, it wrote a press release,' And I'm like, stop doing that."
Instead, the technology should be used to highlight the strategic value communicators bring.
For example, messaging documents like blog posts or employee communications receive several edits throughout the review process.
"At the end of that process, you can take the approved draft and run it through AI and ask" what the key message is, Shaw said.
"If the AI doesn't find it, then people aren't going to find it either. So that means you have to stop, go back and relook at what you've done. ... It's an easy checkpoint."
State of play: Language-based AI tools are already being used to conduct therapy sessions, draft sermons, sell cars, author books and act as radio DJs.
Zoom in: The Microsoft communications team is currently experimenting with image creation, headline and social generation, interview prep, summarization and message testing.
When it comes to grading his own team's adoption of AI tools, Shaw gives it a "B."
Between the lines: There still are a lot of concerns around disclosures, intellectual property rights, accuracy and bias, so communicators who experiment with these language-based AI tools should not eliminate humans from the review process.
The bottom line: Every industry has had to deal with transformative tools — and communicators who learn how to use these tools effectively could have a leg up.
Go deeper