Biden to establish new national monuments in Nevada and Texas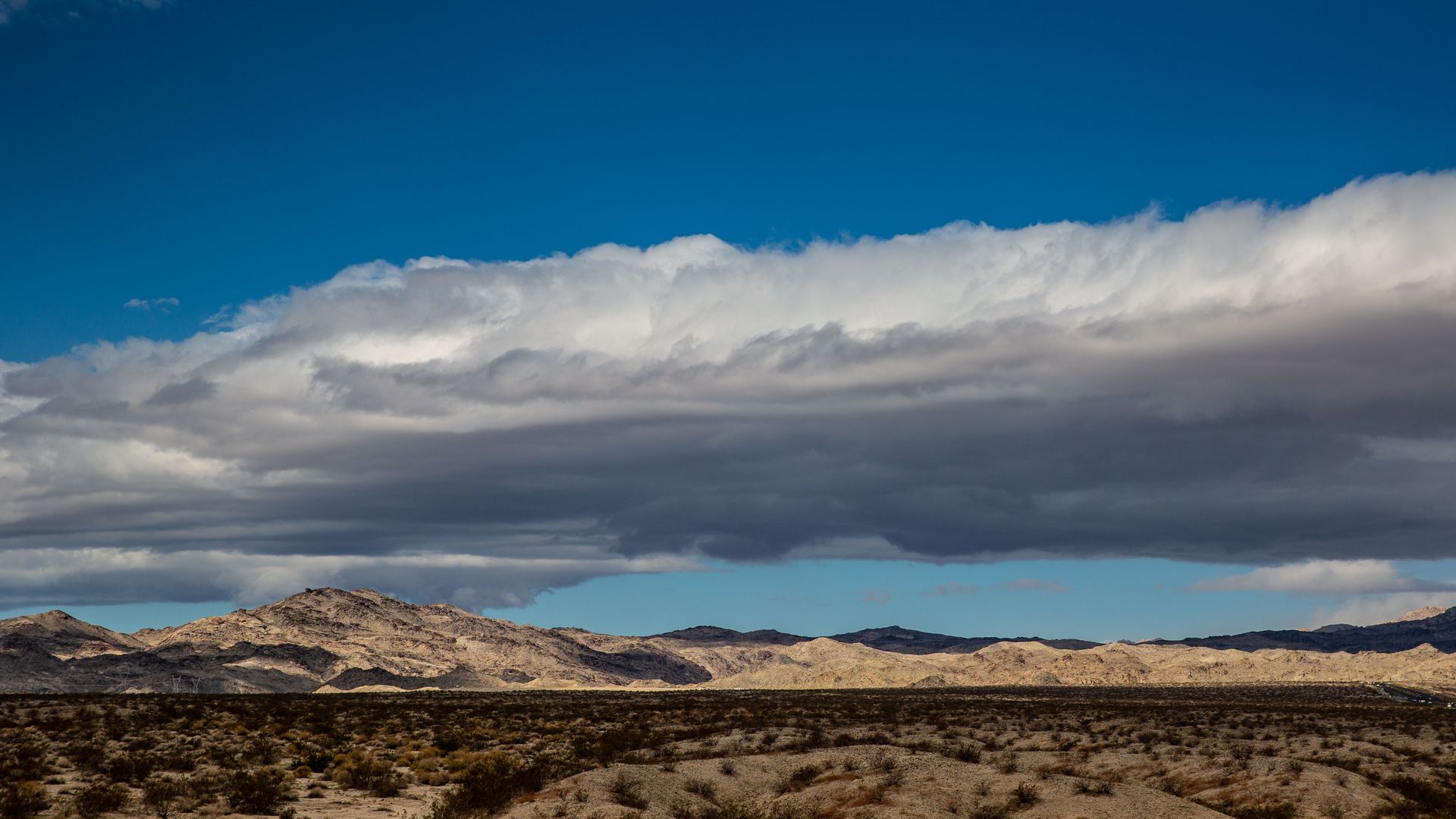 President Biden will protect some 514,000 acres of public land on Tuesday by designating two new national monuments: the Avi Kwa Ame National Monument in Nevada and the Castner Range National Monument in Texas.
Why it matters: Along with the new monuments, Biden is set to announce at a White House summit several other conservation efforts, including protecting U.S. waters around the Pacific Remote Islands.
They will be Biden's second and third national monument designations after he established Camp Hale – Continental Divide National Monument in Colorado in October.
The big picture: Avi Kwa Ame, or Spirit Mountain, is located in the southern tip of Nevada and is considered sacred ground by several Native American tribes.
The roughly 506,000-acre monument, which Biden promised to establish in November, will also include one of the world's largest Joshua tree forests, the White House said.
The Castner Range was U.S. Army training and testing site between 1926 and 1966 located in the Franklin Mountains outside of El Paso, Texas. The area was also home to people from several different Native American tribes before the Army began using the land.
After the area is remediated to be safe for public access, the monument will consist of 6,672 acres of high-desert mountains and will include more than 40 known archeological sites.
Both monuments were established through the 1906 Antiquities Act, making them off-limits for development.
Of note: Biden will also direct Commerce Secretary Gina Raimondo to begin a process to designate a new national marine sanctuary for all U.S. waters (roughly 777,000 square miles) around the Pacific Remote Islands southwest of Hawaii.
He will also direct Interior Secretary Deb Haaland and Raimondo to begin a process to rename the Pacific Remote Islands National Monument and possible the names of U.S. islands in the central Pacific Ocean.
The new names would seek to honor the ancestral ties that Native Hawaiian and Pacific Island communities have to region as well as give posthumous recognition to young Native Hawaiian men who were sent to secure U.S. island territories in the run up to World War II.
Between the lines: The conservation announcements will come a little over a week after the Biden administration approved of the ConocoPhillips' Willow oil project located on a portion of Alaska's North Slope — one of the last unspoiled wilderness areas in the country.
Several environmental and tribal groups filed a lawsuit against the Biden administration seeking to stop the project.
Thought bubble, via Axios' Andrew Freedman: These steps are consistent with an approach many climate scientists and activists have been advocating for as global warming dramatically reshapes conditions on land and in the sea.
It is considered more critical to set aside habitat, particularly in the oceans, where certain human activities are curtailed as a buffer for protecting species.
The land conservation measures are also part of the administration's emphasis on protecting lands of cultural significance to Tribal Nations and Indigenous peoples, among other groups.
Go deeper: Biden's Arctic oil drama
Go deeper