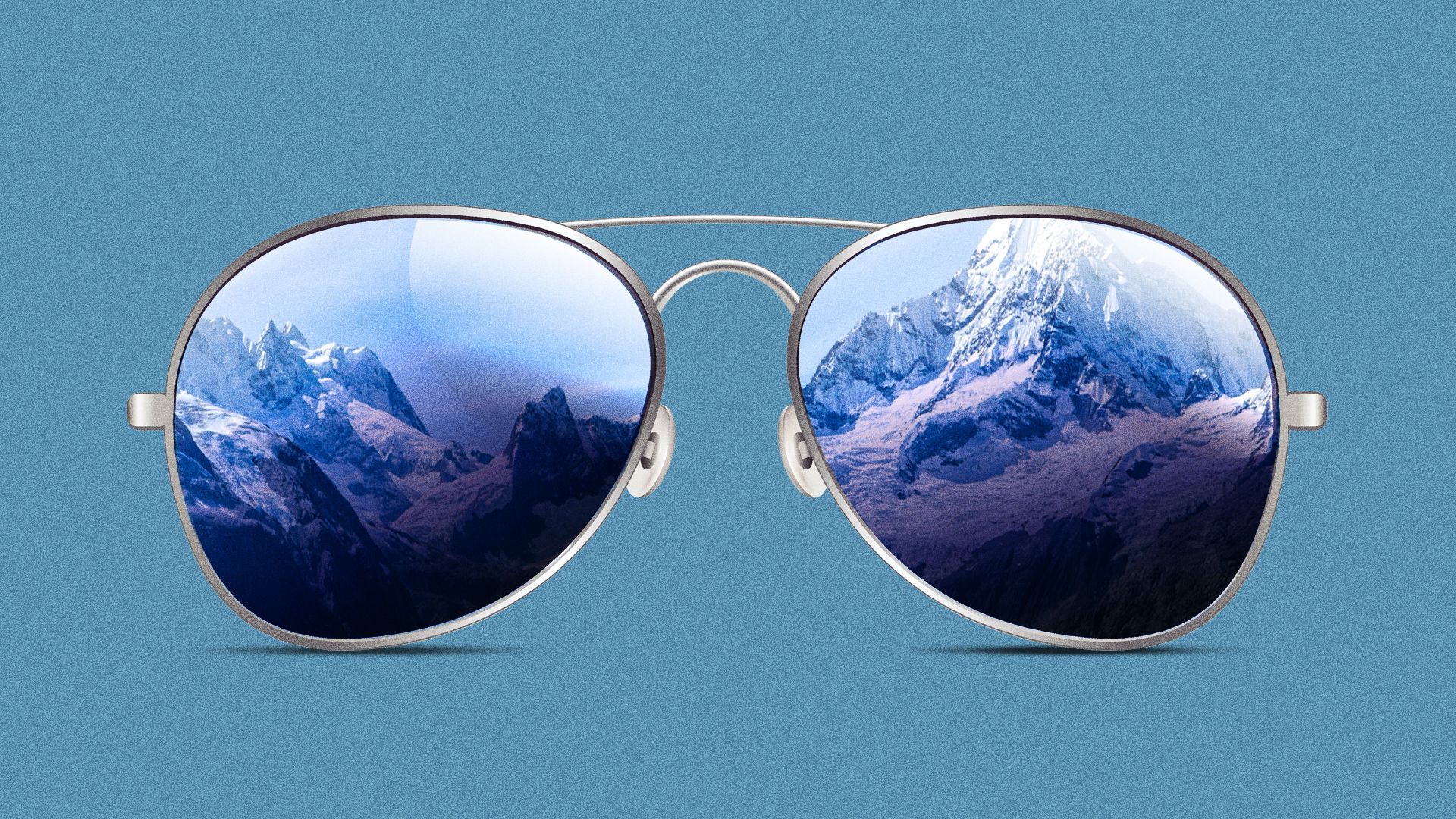 The White House is looking to strike a political balance with new decisions on Arctic oil.
Driving the news: The Interior Department on Monday is slated to back ConocoPhillips' big Willow project on Alaska's North Slope, per a source familiar with the decision and multiple news reports.
Approval of three drilling pads — not five, as ConocoPhillips initially sought — caps a years-long political and bureaucratic battle.
It will follow Sunday's announcement of protections elsewhere in the area to block drilling in Alaska's Arctic seas and 13 million acres onshore in the same region as Willow.
The big picture: Willow is substantively and symbolically important.
The multi-decade project is estimated to produce over 180,000 barrels per day at its peak in a state where political leaders are keen to revive stagnant output.
Oil execs have called it a test of whether the White House will follow through on support for domestic production as the war in Ukraine puts a fresh focus on energy security.
Yes, but: Environmentalists see a different test: one of Biden's bona fides on climate and preserving sensitive Arctic ecosystems.
The Wilderness Society's Karlin Itchoak, in a statement, welcomed the new conservation but said it is "not nearly sufficient to blunt the impact" of Willow.
The intrigue: Whether Willow is a climate threat or a rounding error depends on how you interpret Interior's sprawling environmental analysis.
It finds the big new development would create about 280 million metric tons of CO2-equivalent over 30 years, mostly from use of the oil produced.
Its approval comes as emissions must fall quickly and fossil fuel reliance must decline to keep global climate goals from slipping away.
Yes, but: On an annual basis, the estimated emissions are less than 1 percent of the 2019 U.S. total, per the analysis.
Willow is estimated to produce roughly 600 million barrels of oil over 30 years. Current global demand is roughly 100 million barrels per day.
What they're saying: "Notwithstanding howls from environmentalists, the greenlighting of Willow would appear to suggest the administration has not yet abandoned its wartime fossil fuel pragmatism," the research firm ClearView Energy Partners said in a note.
Threat level: Interior's analysis details the sweeping changes global warming is having on the area where Willow would be built, which is one of the fastest-warming locations on Earth.
It even includes the possibility that permafrost thaw may pose project infrastructure challenges, while also accelerating the release of greenhouse gases.
What we're watching: Likely litigation over Willow, and possibly more over the land and ocean conservation steps.
Go deeper