Israel protests force Pentagon chief to cut Tel Aviv trip short, Israeli officials say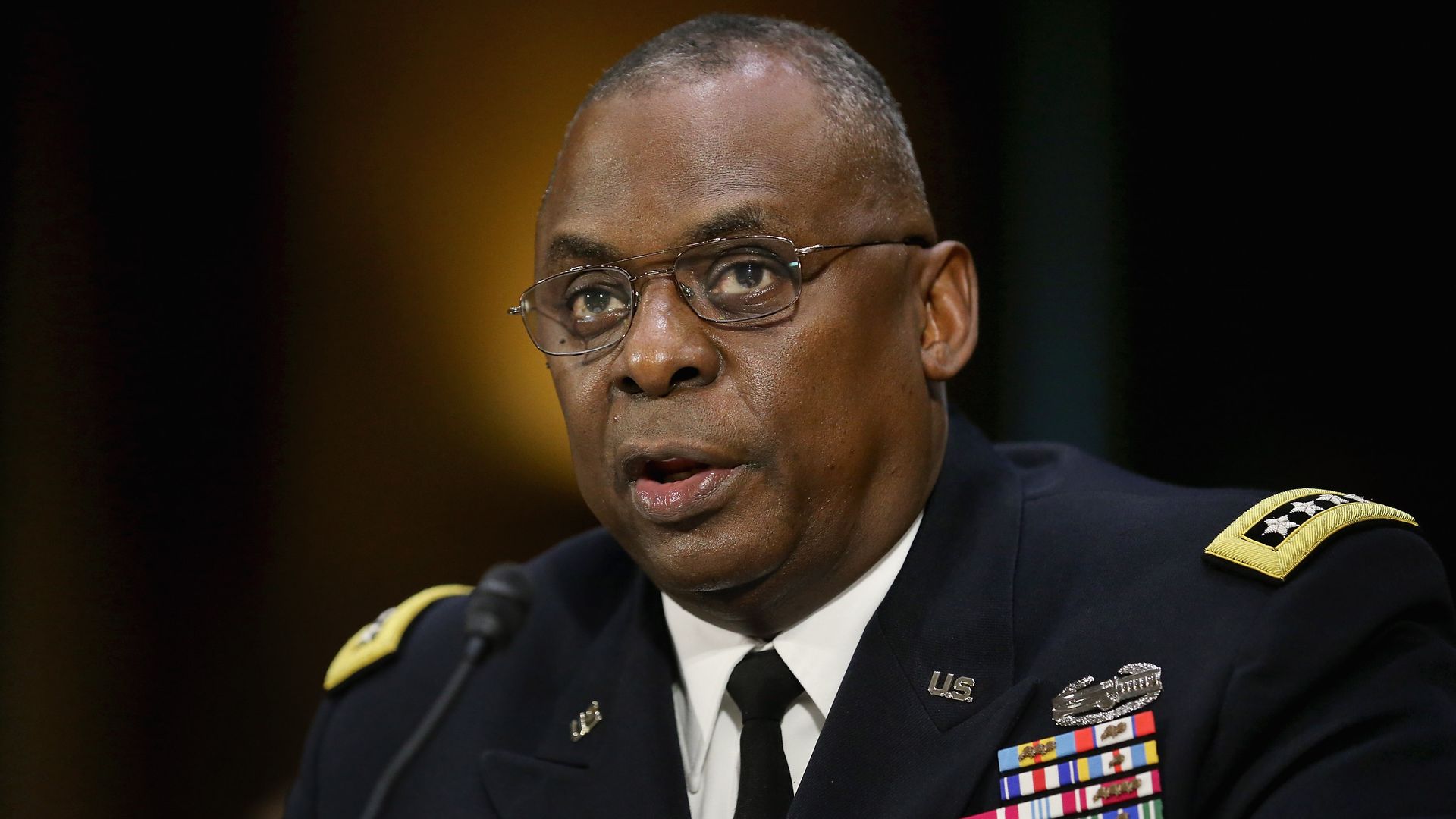 The planned "day of resistance" protests over the Israeli government's judicial overhaul and expected roadblocks forced Defense Secretary Lloyd Austin to delay his arrival in Israel to Thursday and will confine his visit to a location within the airport grounds, according to Israeli officials.
The big picture: Austin, who was initially expected in Israel on Wednesday night, has become very involved in the Biden administration's efforts to de-escalate the situation in the occupied West Bank and prevent things from worsening during the historically sensitive period of Ramadan and Passover.
Ramadan begins in two weeks, while Passover will be celebrated in April.
The tensions in the West Bank escalated on Tuesday when the Israeli military killed six Palestinians in a raid in the West Bank city of Jenin. Among them was a Hamas operative who Israeli officials said killed two Israelis in a shooting attack last week.
What to watch: Israeli Defense Minister Yoav Galant and Prime Minister Benjamin Netanyahu will go to the airport area to meet with Austin.
Netanyahu is expected to travel to the airport for the meeting via helicopter to avoid the protesters.
The Pentagon confirmed that the location of the meetings was moved at the request of the Defense Ministry.
The organizations leading the protests against the Israeli government's judicial overhaul plan said they're planning a day of resistance on Thursday that will include blocking the roads to Israel's main international airport.
Between the lines: Galant is one of the more moderate officials in the Israeli government and is seen by the Biden administration as someone they can work with to calm down tensions, two U.S. and Israeli officials said.
What they're saying: Austin will be "quite frank with Israeli leaders about his concerns regarding the cycle of violence in the West Bank and consult on what steps Israeli leaders can take to meaningfully restore calm before the upcoming holidays," a U.S. defense official told reporters, adding that the defense secretary also plans to discuss Iran during his meetings.
Austin will leave Israel immediately after his meetings with the Israeli leaders, the Israeli Defense Ministry said.
Go deeper