At least 6 Palestinians killed during Israeli military raid in Jenin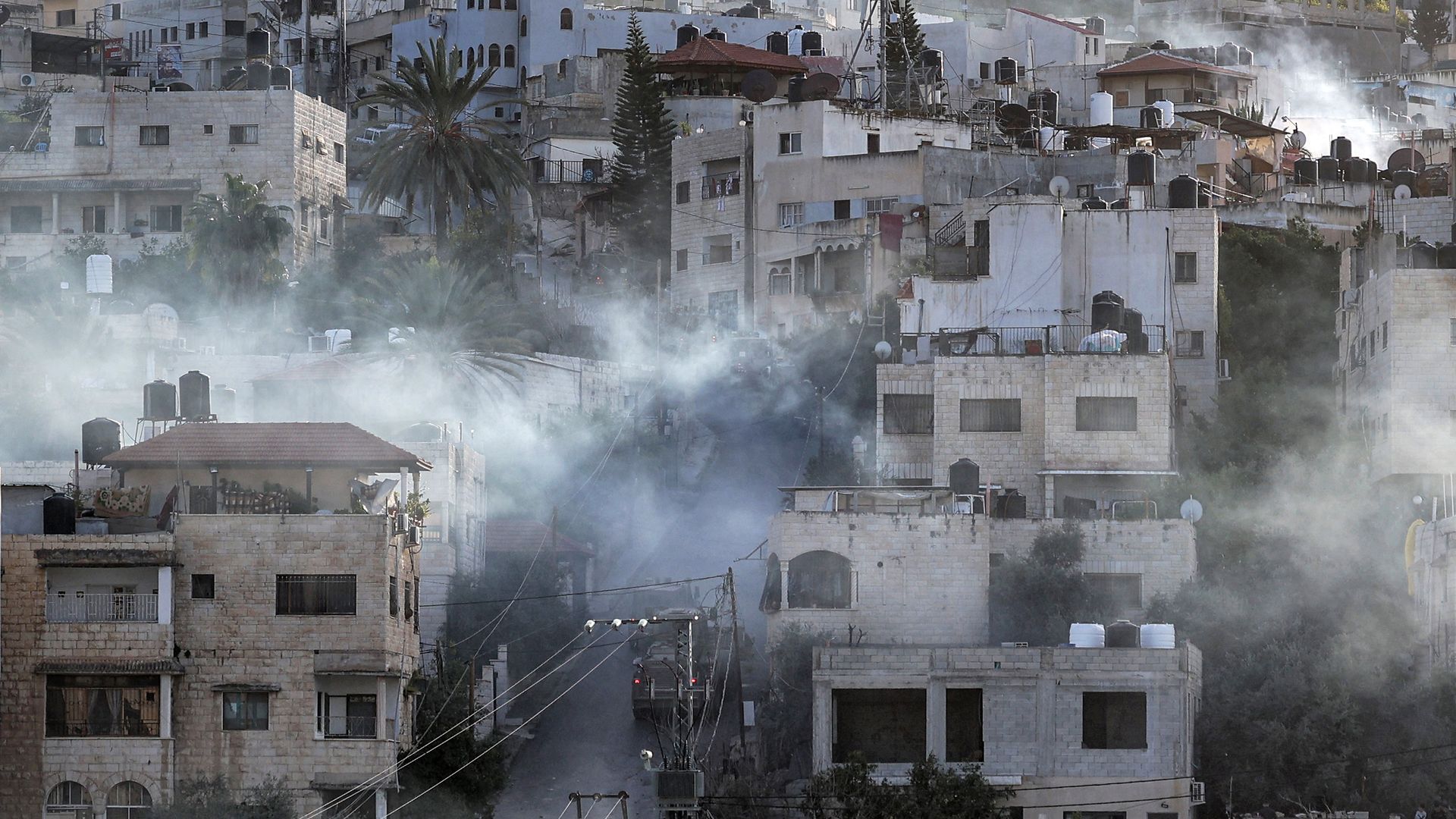 At least six Palestinians were killed on Wednesday during an Israeli military raid in the occupied West Bank city of Jenin, the Palestinian Health Ministry said.
The big picture: The raid — the latest in recent weeks to have many casualties — is another sign of the escalating situation in the West Bank and comes just weeks ahead of the historically sensitive period of Ramadan and Passover.
Secretary of State Tony Blinken met on Monday with Israeli Minister for Strategic Affairs Ron Dermer and national security adviser Tzachi Hanegbi and expressed concern regarding the continuing violence in Israel and the West Bank and emphasized the need for all parties to take steps to restore calm and de-escalate tensions, State Department spokesperson Ned Price said.
Driving the news: The raid started on Tuesday around noon local time when an Israeli special force surrounded a house in the Jenin refugee camp.
Israeli Prime Minister Benjamin Netanyahu said the main target of the raid was a Hamas operative suspected of killing two Israelis in a shooting attack in the West Bank village of Hawara last week. Netanyahu said the target was killed.
According to the Israeli military, a group of armed members of Hamas was hiding in the house. After the people in the building refused to surrender, the Israeli military fired several anti-tank missiles at the building, the IDF said.
The Palestinian Ministry of Health said six Palestinians were killed and more than 10 wounded in the confrontations around the building and in the refugee camp. Two members of the Israeli police special counterterrorism unit were wounded in the raid, Israeli security officials said
What they're saying: Palestinian Minister Hussein al-Sheikh said the Israeli government made a decision to "open a war" against the Palestinian people.
"Israel is transferring its internal crises to the West Bank arena. Criminal gangs commit another massacre in Jenin," he tweeted.
Palestinian presidential spokesperson Nabil Abu Rudeineh said the Israeli government wants to thwart all regional and international efforts aimed at de-escalating the situation.
He called on the Biden administration to take immediate action and put effective pressure on the Israeli government "to stop its crimes and continuous aggression against the Palestinian people."
What to watch: The U.S., Jordan and Egypt want to hold another regional security meeting in the Egyptian town of Sharm el-Sheikh on March 17 ahead of Ramadan.
The first such meeting took place last month in the Jordanian city of Aqaba where Palestinian and Israeli officials agreed to take steps to de-escalate the situation.
It's unclear if the March 17 meeting will still take place after the Jenin raid.
This is a developing story. Please check back for updates.
Go deeper