Scoop: Palestinians threaten to pull out of security summit after deadly IDF raid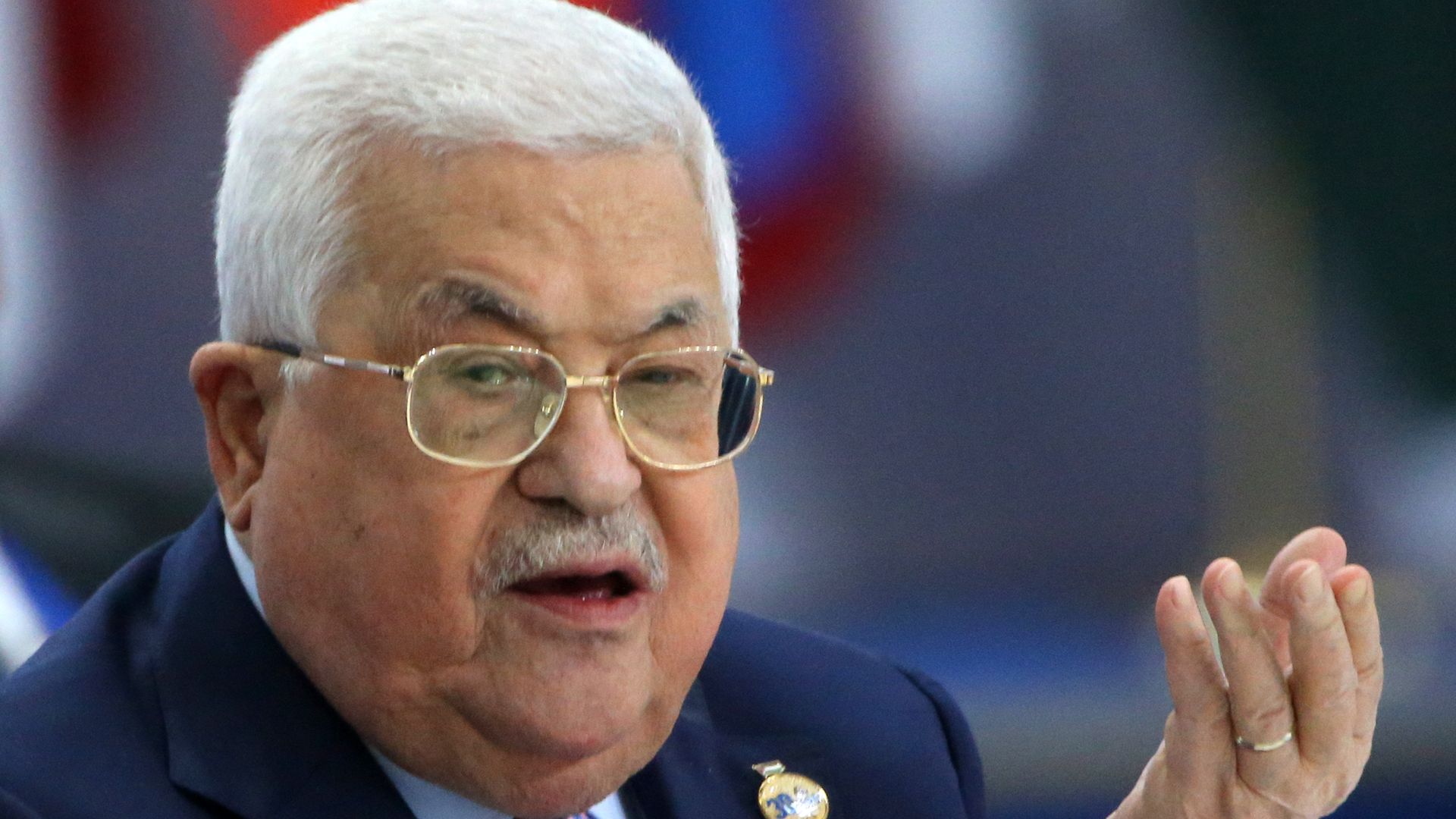 The Palestinian Authority is threatening to pull out of a security summit with the U.S., Israel, Jordan and Egypt after 11 Palestinians, including civilians, were killed in an Israeli military raid in the occupied West Bank on Wednesday, three U.S., Israeli and Palestinian officials told Axios.
Why it matters: The security summit, scheduled to take place on Sunday, is meant to formalize the understandings recently reached between Israel and the Palestinians that led to the postponement of a UN Security Council vote on a resolution condemning Israeli settlements in the West Bank.
The Biden administration pushed for the summit as part of its efforts to de-escalate the situation in the West Bank ahead of the historically sensitive period of the holy month of Ramadan.
Driving the news: Israeli national security adviser Tzachi Hanegbi worked on the summit together with Palestinian official Hussein al-Sheikh as part of the secret talks they've been holding, which were first reported by Axios.
Brett McGurk, the White House Middle East coordinator, and Barbara Leaf, the assistant secretary of state for Near East Affairs, are expected to attend. McGurk and Leaf are already in the region for separate discussions.
The Palestinian Authority argues Wednesday's Israeli military operation in the West Bank city of Nablus was a violation of the understandings reached over the weekend to avoid a showdown at the UN. The understandings included a commitment from Israel to decrease military raids in Palestinian cities, Israeli and Palestinian officials said.
As a condition for attending the meeting, the Palestinians are demanding assurances and guarantees from the U.S. and Israel that all unilateral measures such as IDF incursions, home demolitions and settlements building will be stopped, the officials said.
The Palestinian Authority is also threatening to resume its push for a UN Security Council vote on a resolution that will call on the international community to provide protection to the Palestinian people.
The Biden administration is pressing the Palestinians to attend the summit, a source with direct knowledge said. If the Palestinians don't show up, the summit will likely be canceled.
What they're saying: The Palestinian Authority did not respond to a request for comment, but Fatah official Abbas Zaki told the Saudi television channel al-Sharq that the Nablus raid was "a stab in the back for the mediation efforts to reach a calm and sign an agreement of de-escalation."
Israeli national security adviser Tzachi Hanegbi declined to comment.
The White House didn't immediately respond to questions on the issue.
Go deeper