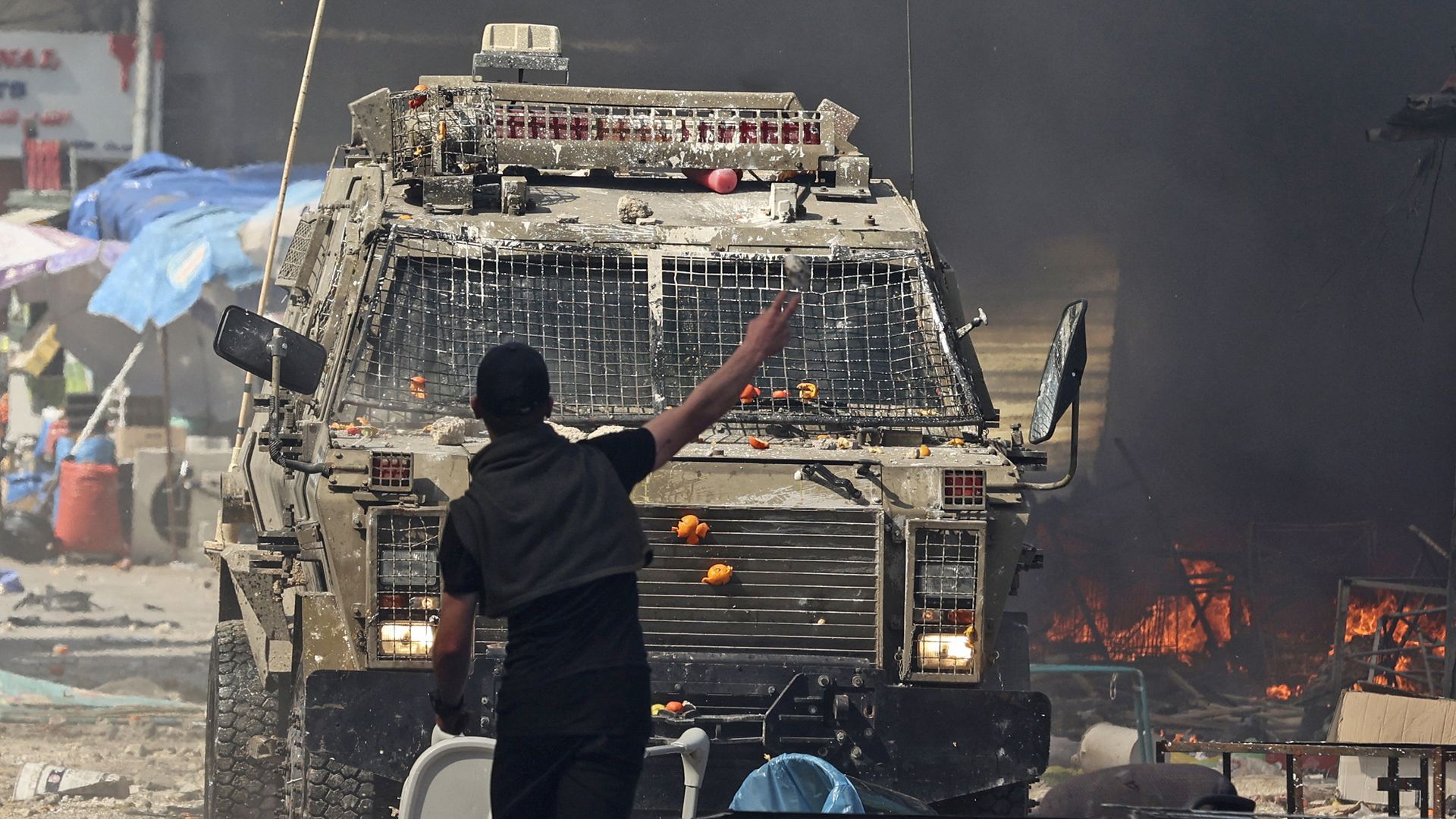 At least 11 Palestinians were killed and more than 100 others were wounded during an Israeli military raid in the occupied West Bank city of Nablus on Wednesday, according to Palestinian health officials.
The big picture: The deadly operation adds to already escalating tensions in the region.
Driving the news: The Israeli military said in a statement the morning raid was targeting two members of the Lion's Den armed group and a member of the Islamic Jihad group who were suspected of carrying out attacks in the West Bank. All three were killed in the raid, the Israeli military said.
During the operation, a gunfight and intense confrontations ensued. The IDF said armed men "heavily" shot at its forces, who were also hit with rocks, explosives and Molotov cocktails.
Armed groups claimed at least six of the dead, AP reported. The Palestinian Health Ministry said the dead also included a 16-year-old boy and a 72-year-old man. Many of the injured were hit with live ammunition, the health ministry added.
No Israeli casualties were reported.
Israeli forces have killed at least 56 Palestinians since the beginning of January. Many have been militants, but several civilians have also been killed. The Israeli military intensified its operations in some West Bank cities last year following several attacks inside Israel.
What to watch: Political parties in the West Bank urged Palestinians to protest near Israeli checkpoints on Wednesday in response to the deadly raid, per Al Jazeera.
Editor's note: This story has been updated with additional details on the death toll from the raid.
Go deeper