16 AGs condemn DeSantis' request for info on transgender care from colleges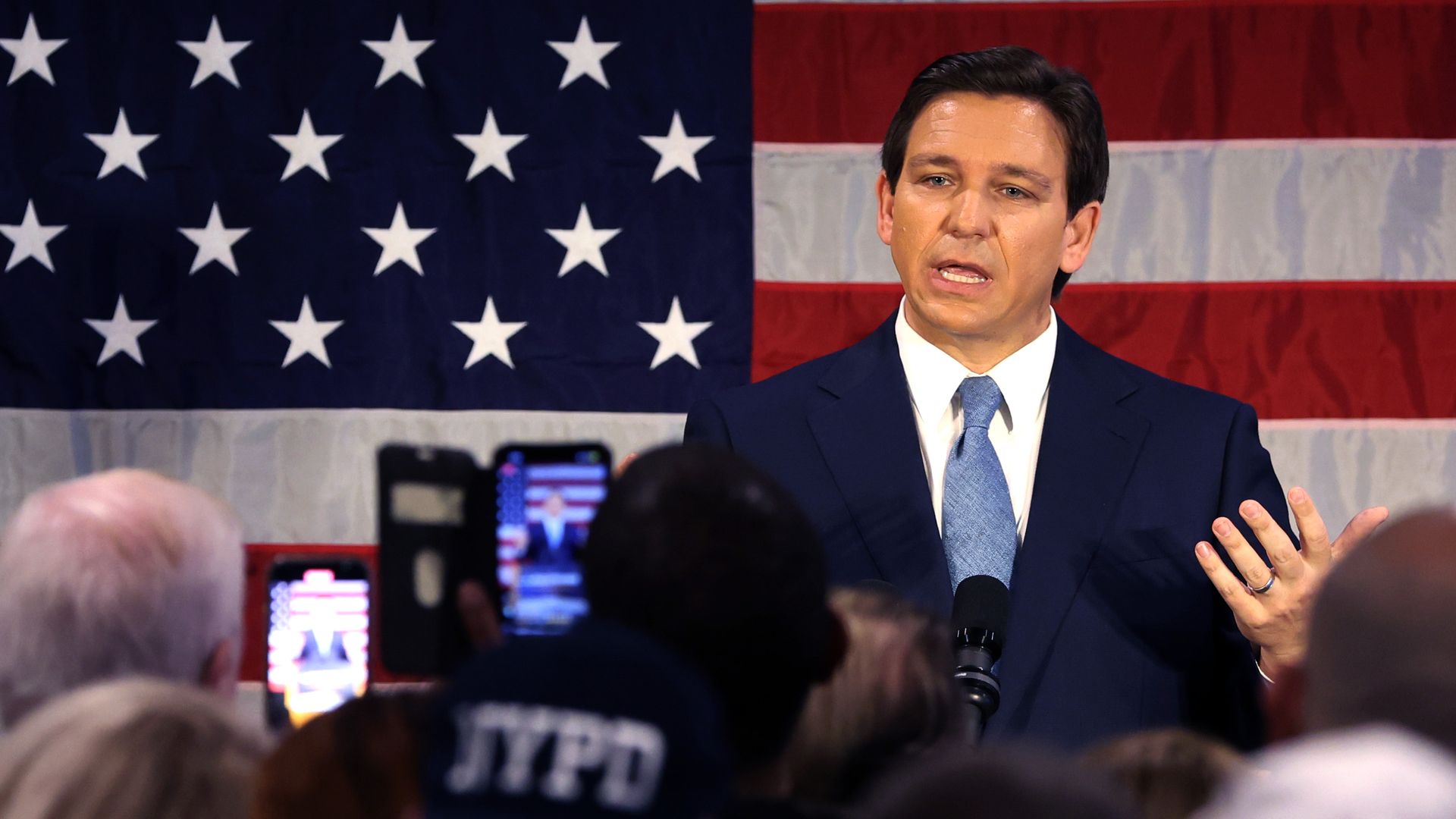 Sixteen Democratic attorneys general have condemned Florida Gov. Ron DeSantis' request for information about students who sought or received gender-affirming care at public colleges in Florida.
Driving the news: DeSantis has asked state universities to complete a survey detailing the number of students who have accessed treatments for gender dysphoria, including gender reassignment surgeries and hormone prescriptions. The survey also asks for the ages of the students, but no other identifying details.
What they're saying: "This information request may be intended to intimidate, and will actually intimidate, university administrators and health care providers and chill vulnerable students ... from accessing necessary medical care," the coalition, led by New York Attorney General Letitia James, wrote in a letter to DeSantis this week.
"Further, public reports suggest that you may seek to use the information sought to eliminate funding for necessary gender-affirming health care for students."
"Such actions jeopardize the health, safety and well-being of young people and their families, contravene well-accepted medical standards, unduly insert the state into the provider-patient relationship, violate students' rights under federal law — including privacy — and offend basic human rights," the letter noted.
"Accordingly, we urge you to reconsider this action and rescind the information request immediately."
DeSantis spokesperson Jeremy Redfern responded in a statement that "radical gender ideology has supplanted academics at many institutions of higher education."
"We are committed to fully understanding the amount of public funding that is going toward such non-academic pursuits to best assess how to get our colleges and universities refocused on education and truth."
State of play: Reputable medical groups, including the American Medical Association, have warned that restrictions on gender-affirming care could lead to negative impacts on mental health for trans youth, who have an increased risk of suicide.
Worth noting: The Florida Board of Medicine finalized a rule in November to bar health providers in the state from offering gender-affirming care for minors. All of the members of the state's medical board were appointed by DeSantis.
The big picture: At least 97 pieces of legislation introduced in state legislatures in 2023 seek to ban aspects of gender-affirming medical care, according to data from the American Civil Liberties Union.
Go deeper