Mississippi bans gender-affirming care for trans youth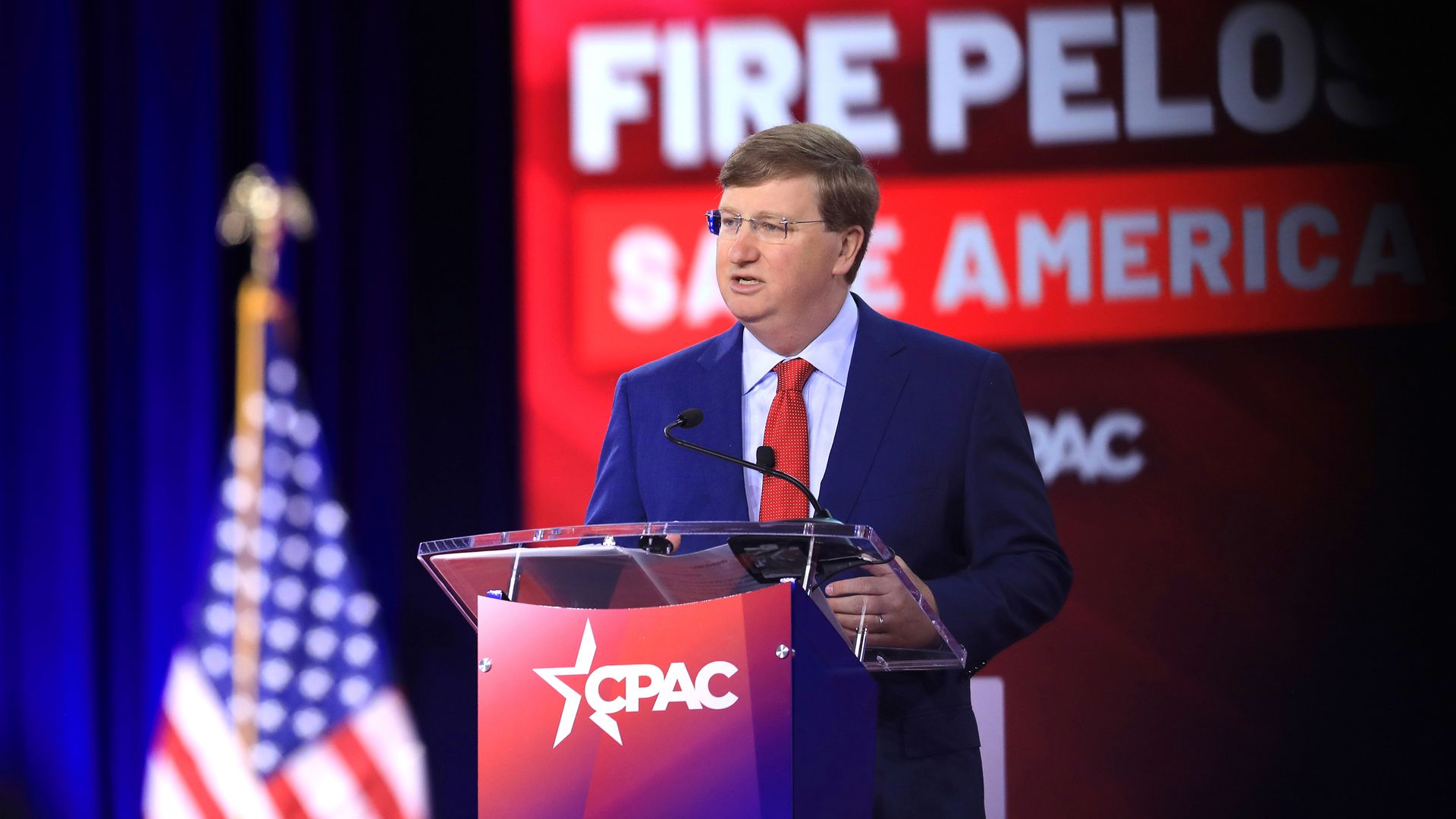 Mississippi became the third state to ban gender-affirming care for transgender youth in 2023 after Gov. Tate Reeves (R) signed the GOP-led bill into law on Tuesday.
The big picture: The move comes amid a mounting attack on trans rights that has escalated in recent weeks as high-profile Republicans, including former President Trump, are jockeying to establish increasingly extreme positions on gender-affirming care.
Details: The legislation prohibits the provision of "gender transition procedures," including puberty blockers and gender reassignment surgeries, to anyone under 18.
Healthcare workers will have their licenses revoked if they are found to violate the law, which also enables patients to sue their providers within a 30-year statute of limitations.
The measure also bans people from "knowingly" engaging in conduct that "aids or abets" in performing the procedures, and bars the allocation of public funds, either state or federal, to any organization or individual that provides gender-affirming care to minors.
What they're saying: At the signing ceremony, Reeves lauded the measure as a necessary rebuttal to the "dangerous movement spreading across America" that pushes "false ideology and pseudo-science ... to convince our children that they are in the wrong body."
He claimed that this movement tries to "convince these children that they're just a surgery away from happiness" — a theory that is largely debunked — and made clear Mississippi will continue to fight what he considers an agenda.
Reality check: Reputable medical groups, including the American Medical Association, have warned that restrictions on gender-affirming care could lead to negative impacts on mental health for trans youth, who have an increased risk of suicide.
Worth noting: 71% of LGBTQ youth say that debate around state laws "restricting the rights of LGBTQ young people" has negatively impacted their mental health, according to a poll by The Trevor Project.
At least 97 pieces of legislation introduced in state legislatures in 2023 focus on banning aspects of gender-affirming medical care, according to data from the American Civil Liberties Union.
What to watch: The Department of Justice, which in April sued Alabama over a law that criminalized certain types of gender-affirming care for trans youth, has said that blocking access to treatments could violate "federal constitutional and statutory provisions that protect transgender youth against discrimination."
Go deeper