Utah bans gender-affirming care for trans minors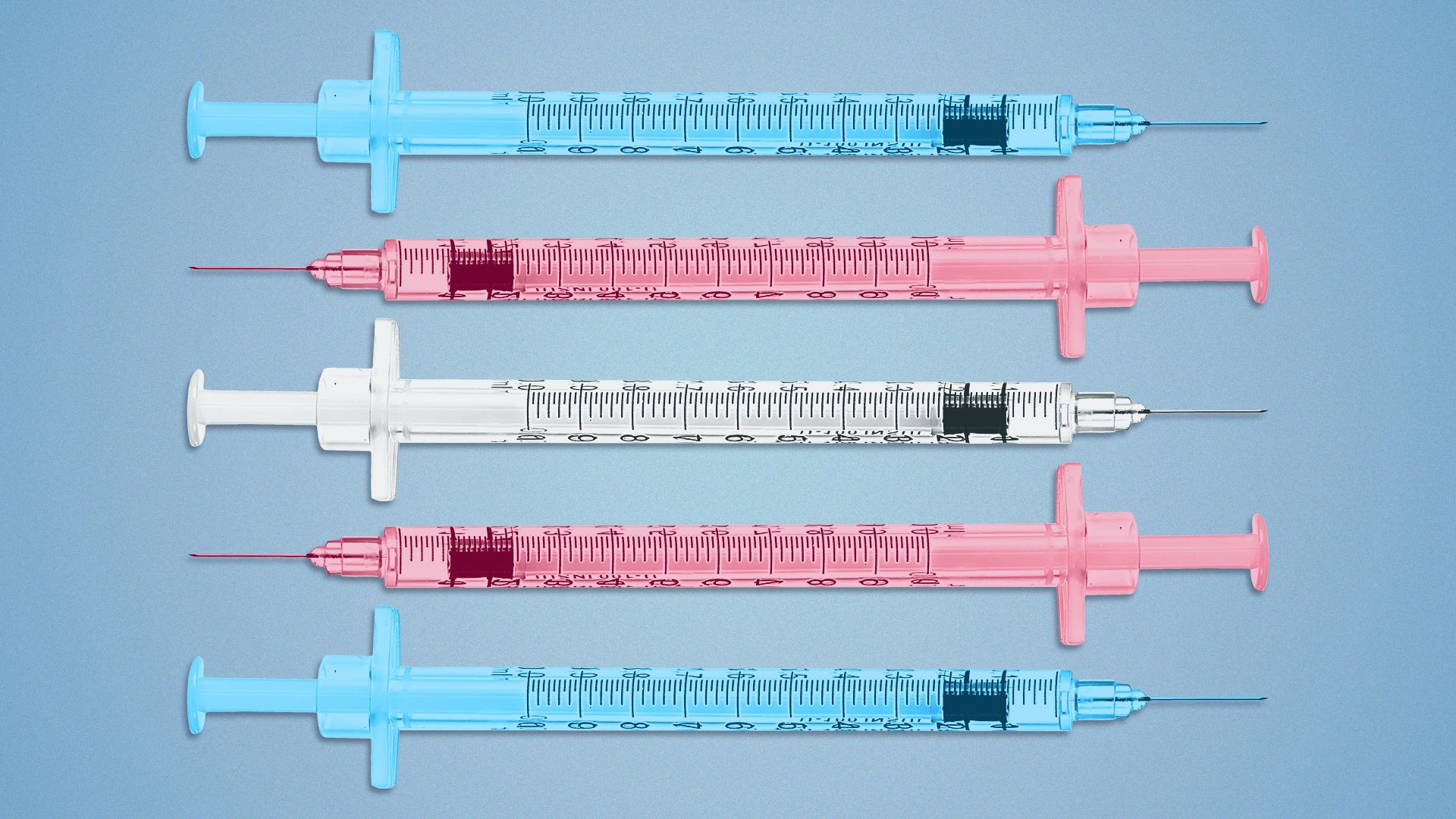 Utah Gov. Spencer Cox (R) signed a controversial bill Saturday that would ban gender-affirming health care and hormone therapy for transgender children and teenagers.
The big picture: The move follows similar legislation enacted in other GOP-led states amid a larger wave of anti-trans bills, many of which target youth.
Details: SB 16, introduced by state Sen. Michael Kennedy (R-Alpine), a family physician, would prohibit sex reassignment surgeries and puberty blockers for minors.
The bill is more restrictive than the one Kennedy first introduced on the Senate floor last week. The initial bill included a moratorium on puberty blockers.
On Friday, Kennedy said there was a high likelihood the bill would face a legal challenge.
"I'm afraid that I'm going to be working on this for the rest of my political life," he said on the Senate floor before it passed.
Meanwhile, the state Legislature is also taking up other bills that could impact the rights of transgender youth, such as a bill that would prohibit minors from changing the sex on their birth certificates.
What they're saying: "While not a perfect bill, we are grateful for Sen. Kennedy's more nuanced and thoughtful approach to this terribly divisive issue," Cox said in a statement after signing the bill.
"More and more experts, states and countries around the world are pausing these permanent and life-altering treatments for new patients until more and better research can help determine the long-term consequences."
"We will continue to push the Legislature for additional resources to organizations that work to help this important Utah community," he added.
Yes, but: Reputable medical associations, like the American Medical Association, have warned of the negative mental health impacts such restrictions would have on transgender youth, who have an increased risk of suicide.
A January 2022 survey by the Trevor Project found that over two-thirds of LGBTQ youth said recent debates over state laws that target trans people have hurt their mental health.
"We see you and we love your beautiful children," Senate Minority Leader Luz Escamilla (D-Salt Lake City) said when explaining her "no" vote and fighting back tears.
In a letter released Friday, ACLU of Utah executive director Brittney Nystrom said the bill is "riddled with numerous constitutional issues" and called on Cox to veto it.
Worth noting: The measure comes nearly a year after the state Legislature passed a law banning transgender girls from competing on school sports teams that match their gender identity.
The bottom line: Lawmakers have introduced more than two dozen bills targeting transgender health care at the start of 2023's state legislative sessions.
The Department of Justice has warned that blocking access to treatments could violate "federal constitutional and statutory provisions that protect transgender youth against discrimination."
The DOJ later sued Alabama over its ban, which criminalized certain types of gender-affirming care for trans youth.
Go deeper