Florida school district reinstates Roberto Clemente book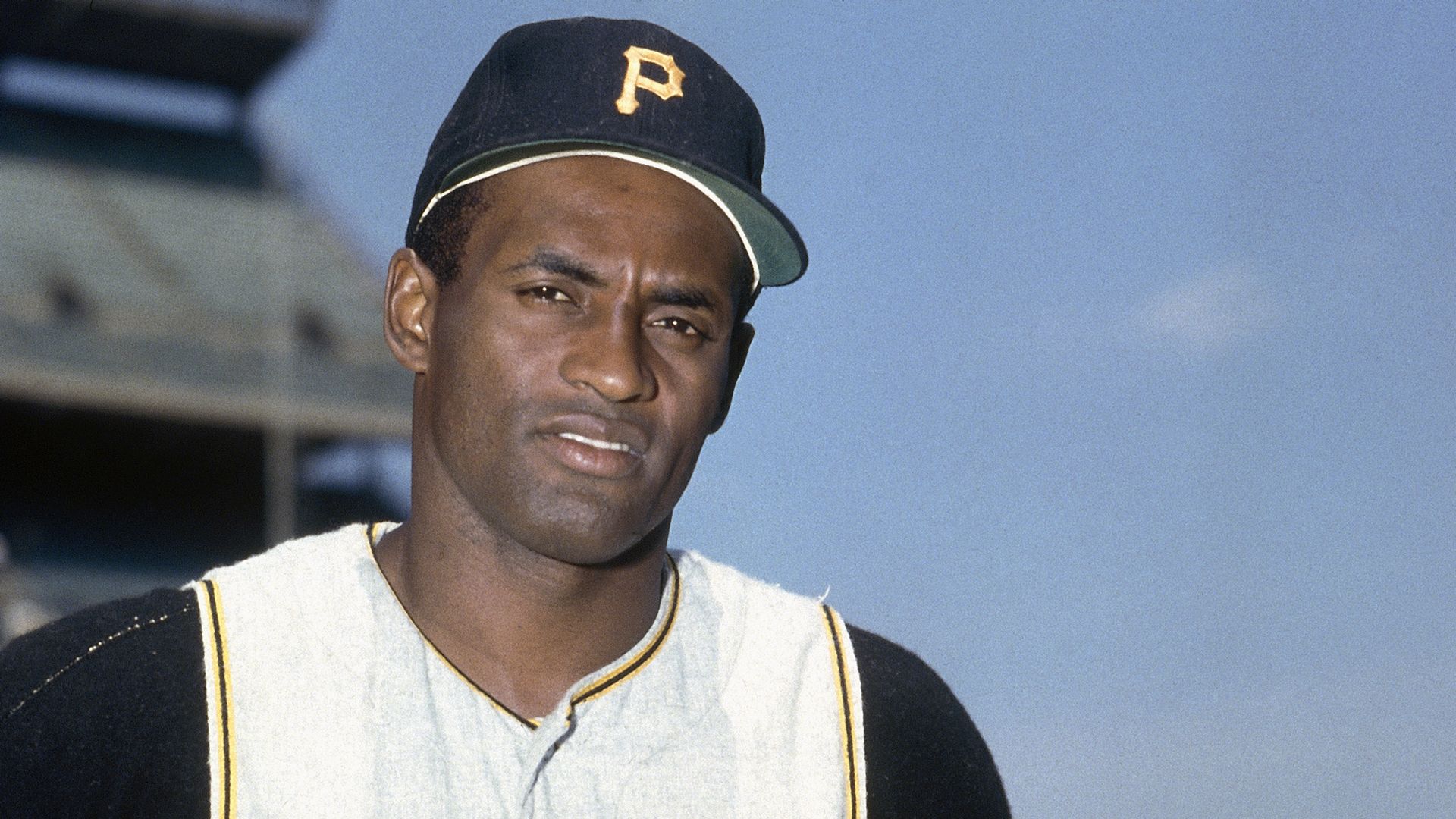 A school district has reinstated children's books on baseball Hall of Famers Roberto Clemente and Hank Aaron after a review to see if they violate new Florida laws limiting discussions about race.
Why it matters: The pulling of "Roberto Clemente: The Pride of the Pittsburgh Pirates" by Duval County Public Schools showed the confusion that GOP-led bans on "divisive concepts" have caused among educators.
Details: Duval County Public Schools this week approved the books about Clemente and Aaron after the new Florida-required book review processes.
The books were among the 7,000 books that were reviewed and approved as of Monday, the district said.
Quick catchup: The school district, which includes Jacksonville, Florida, garnered national attention after news reports showed it had pulled the children's book on Latino baseball legend Clemente.
"This review process and the status of library books were the subject of conversation and misinformation that appeared in media and social media over the last few weeks," the district said in a statement.
Yes, but: The Clemente book had been off the shelves in schools for a year as it went through a district review. The book mentions Clemente once faced racism.
The district said "media specialists" received training from the Florida Department of Education last month, allowing them to review the book properly.
Duval County Public Schools also said it had other books on Clemente available.
Zoom in: The temporary banning of that particular Clemente book drew criticism from diversity advocates and Gov. Ron DeSantis (R).
DeSantis said this month that the school district's monthslong removal and review of the Clemente book was "a joke" and an attempt to draw attention.
Background: Florida is one of 19 states that have passed laws or used executive orders to limit the teaching of what it calls "divisive concepts" or critical race theory since 2021, according to data from the National Conference of State Legislatures and the American Instructional Resources Survey.
The restrictions have forced schools to remove conventional books on civil rights, even if they have nothing to do with graduate-level critical race theory concepts.
Reality check: Critical race theory — which holds that racism is baked into the formation of the nation and ingrained in our legal, financial, and education systems — was developed in law schools in the 1970s and 1980s and isn't really taught in grade school.
Zoom out: Nearly 30% of educators in red states that limit discussions of Black history say they've altered their curriculum, an American Instructional Resources Survey by the RAND Corporation found.
Go deeper