Florida school district pulls children's book on Roberto Clemente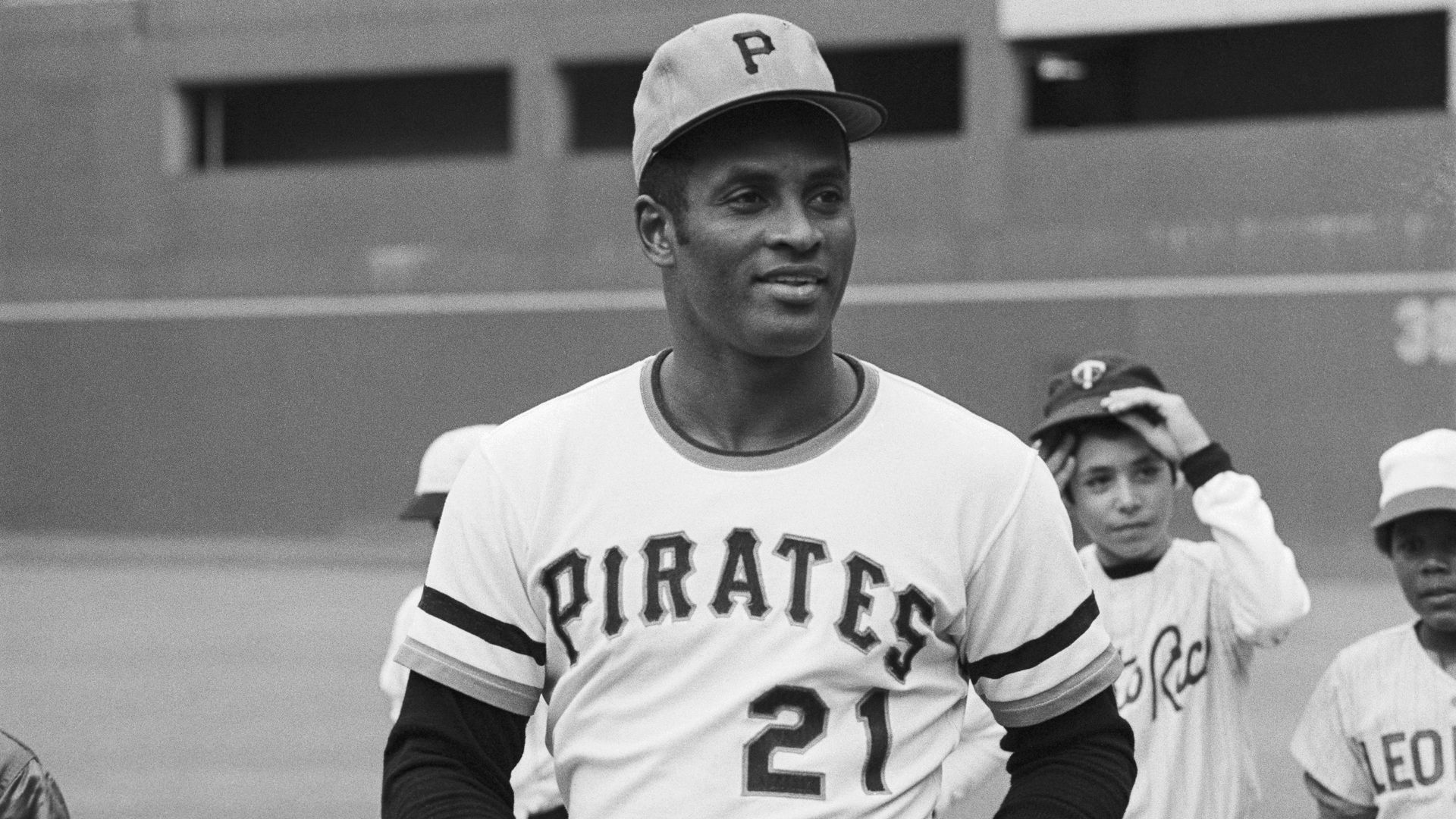 A school district in Florida has removed a children's book on Latino baseball Hall of Famer Roberto Clemente to see if it complies with a new state law limiting discussions about race, Axios has confirmed.
Why it matters: The pulling of "Roberto Clemente: The Pride of the Pittsburgh Pirates" is part of a larger purge of books happening nationally amid laws forcing schools and libraries to remove literature about people of color or with LGBTQ themes.
Details: Duval County Public Schools, which includes Jacksonville, Florida, announced late last month that it was "taking further steps to comply with Florida laws on library books."
Those steps include a "formal review of classroom libraries," the district said. The 2005 illustrated children's book on Clemente is one of those under review.
The district said state officials trained district staff on how to use a "certified media specialist" to approve books.
Catch up fast: Florida is one of 19 states that have passed laws or used executive orders to limit the teaching of what it calls "divisive concepts" or critical race theory since 2021, according to data from the National Conference of State Legislatures, the American Instructional Resources Survey and an Axios analysis of recent stories.
Reality check: Critical race theory — which holds that racism is baked into the formation of the nation and ingrained in our legal, financial and education systems — was developed in law schools in the 1970s and 1980s and isn't really taught in grade school.
State of play: PEN America said the Clemente book is one of 176 pulled by Duval County Public Schools since last year.
Others include "Barbed Wire Baseball: How One Man Brought Hope to the Japanese Internment Camps of WWII," by Marissa Moss and Yuko Shimizu.
"Henry Aaron's Dream," by Matt Tavares, and "My Two Dads and Me," by Michael Joosten and Izak Zenou, were also pulled from Duval County Public Schools.
The intrigue: The Clemente book references the racism the Black Puerto Rican player faced in the U.S. — something well documented in his interviews and biographies.
Duval County Public Schools told WTAE-TV the book is not permanently banned, but it is under review with many others.
What they're saying: The removal of the Clemente book "is the latest attempt from Florida's education administrators to score cheap political points at the expense of the education and well-being of Florida's children," Lourdes M. Rosado, president and general counsel of LatinoJustice PRLDEF, said in a statement.
"Learning about Clemente's achievements, his pride in his Afro-Boricua identity and his struggles with racism and discrimination would provide needed insight on historical conditions in the U.S."
Rosado said the book is an inspiration for the majority Black and Latino student population in Duval County schools and should be placed back on the shelves.
Don't forget: Last year's World Series had no non-Hispanic Black American players for the first time in 72 years, yet games featured Black Latino stars like Clemente.
Afro Latinos are redefining America's pastime even as the nation can't define them.
What's next: The National Council for Black Studies, an organization dedicated to advancing Black Studies, will be holding its annual conference March 22-25 at the University of Florida.
Scholars in Black Studies will be coming to Florida in solidarity with other scholars in the state facing pressure to limit classroom materials on race.
Go deeper