Black Florida lawmakers blast DeSantis over AP African American studies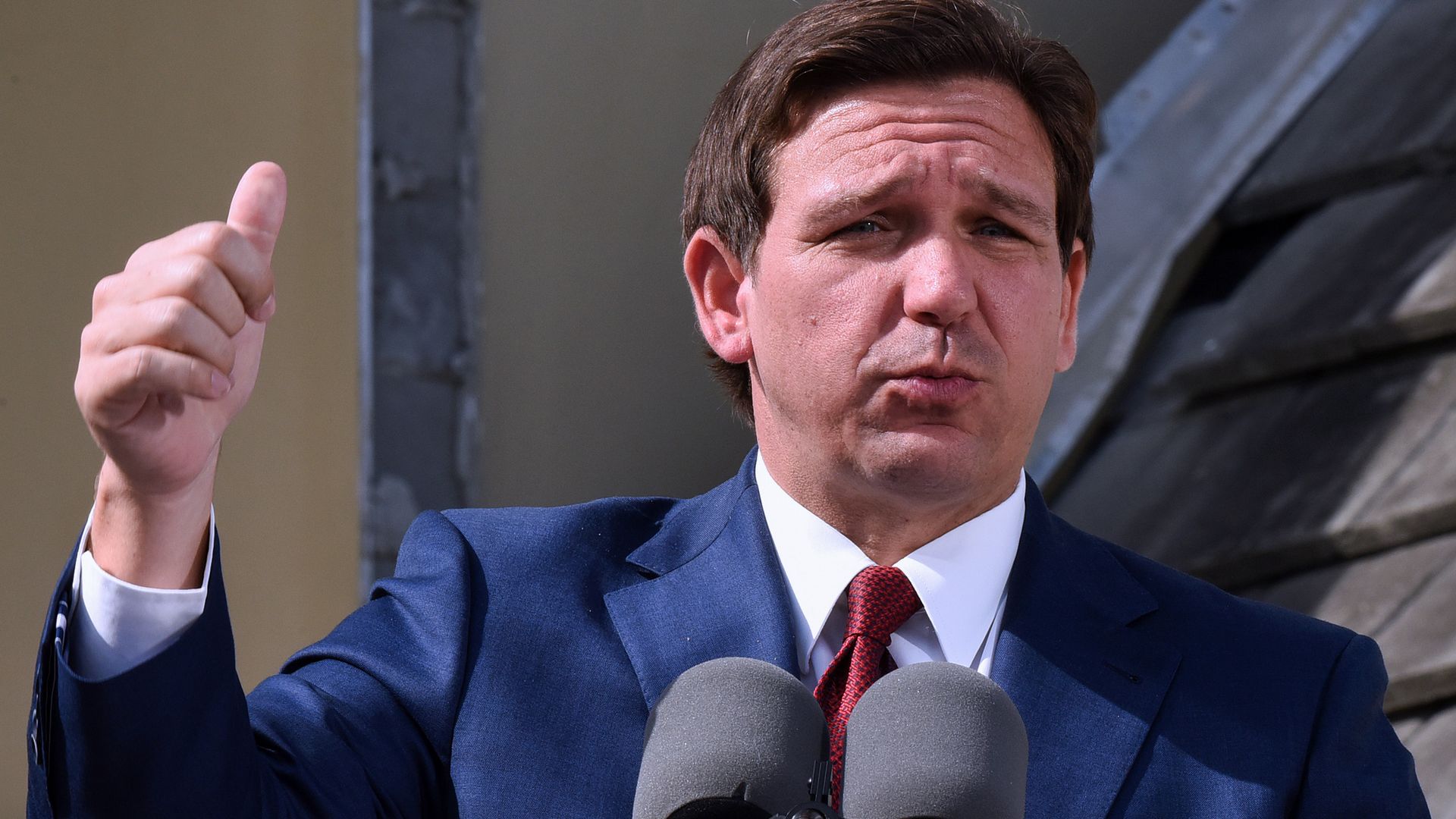 Black Florida lawmakers are criticizing the state's decision to keep African American Studies out of its AP curriculum.
The big picture: How Republican Gov. Ron DeSantis handles the issue of race in Florida could provide insight into the policies he will propose related to racial inequality in America if he launches a 2024 presidential campaign.
Driving the news: The Florida Department of Education sent the College Board, the nonprofit organization that oversees the AP program, a letter last week claiming that the African American Studies course is "inexplicably contrary to Florida law and significantly lacks educational value."
Black lawmakers in the state legislature and on Capitol Hill have criticized the decision given the role of Black people in American history.
"Ron DeSantis wants to pretend that Black history isn't American history," Rep. Maxwell Frost (D-Florida) tweeted Thursday. "Leaders like him are the reason why Florida has seen a huge surge in hate crimes and acts of racism over the last two years. Kids deserve to go to school to learn history, not hate."
Florida state senator Shevrin Jones said in a statement: "Gov. DeSantis' whitewashing of history and book bans are his latest assault on American history and our First Amendment rights.  Horrifyingly, it is our vulnerable and underrepresented students who will suffer the most as a result."
Details: The Florida State Board of Education unanimously approved an amendment in 2021 banning critical race theory, which they defined as "the theory that racism is not merely the product of prejudice, but that racism is embedded in American society and its legal systems in order to uphold the supremacy of white persons."
DeSantis backed the amendment, tweeting: "Critical Race Theory teaches kids to hate our country and to hate each other. It is state-sanctioned racism and has no place in Florida schools."
The Florida DOE wrote in the letter last week that it would be "willing to reopen the discussion" if the College Board develops a curriculum with "lawful, historically accurate content."
The bottom line: Jones noted that Florida DOE allows the histories of other ethnic groups to be taught in the AP program.
Go deeper