Colorado Springs shooting suspect had Club Q sketch, gun parts at home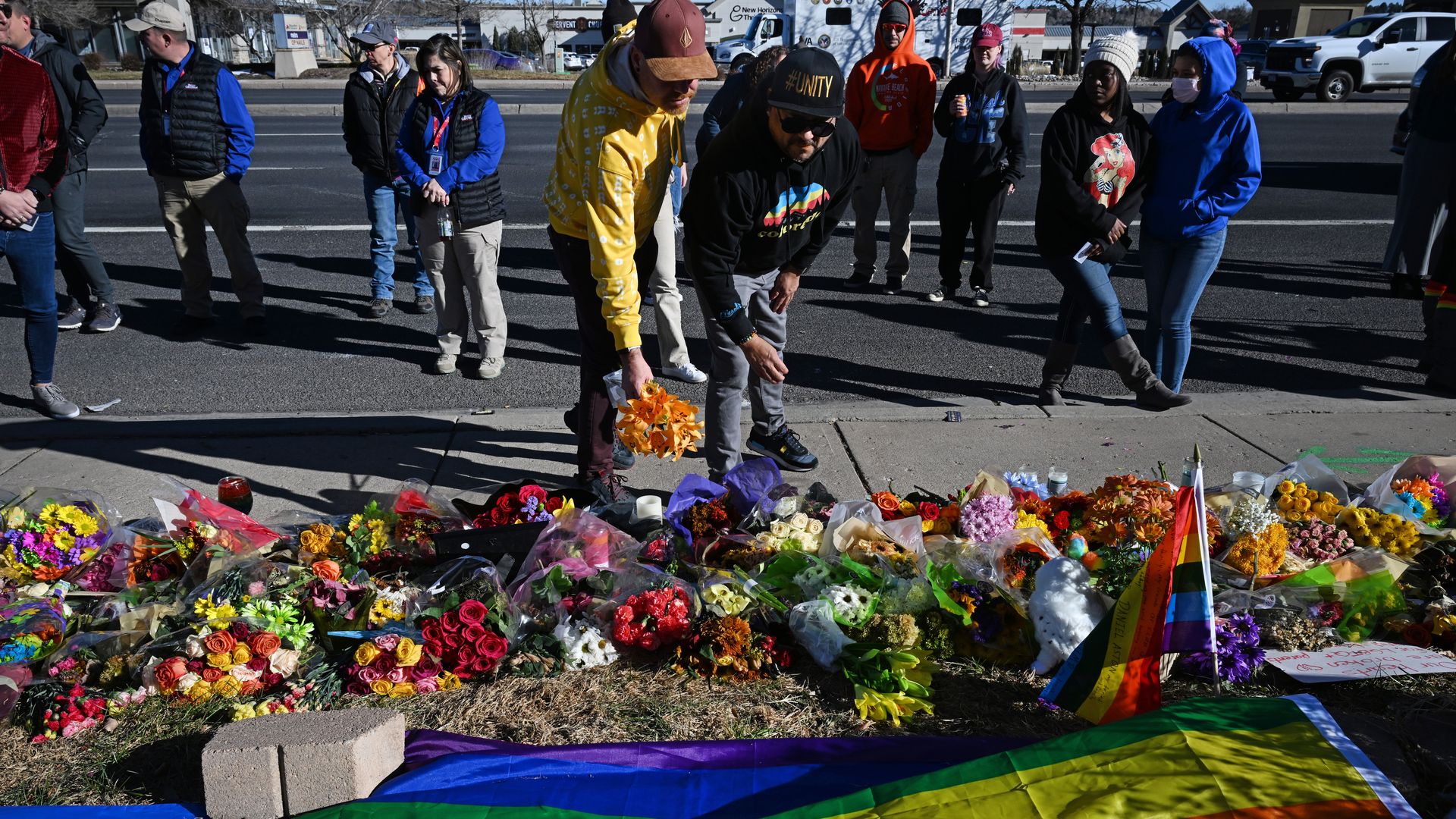 The suspect in the deadly Colorado Springs LGBTQ night club shooting that left five people dead last November told police at the scene that the shooter was hiding, officers testified Wednesday, per the Sentinel.
Driving the news: Anderson Lee Aldrich, who is on trial facing multiple murder and hate crime charges, had at their home a rainbow-colored shooting target, a rough sketch of Club Q and parts to build AR-15 style guns, the Colorado Sun reports.
They also ran a neo-Nazi website and used gay and racial slurs while gaming online, according to AP.
Details: Aldrich, who identifies as nonbinary and uses they/them pronouns, tried to blame the shooting on a person who subdued them, Officer Connor Wallick testified during the first day of a three-day hearing.
Aldrich also claimed the shooter was hiding, but officers at the scene didn't believe that and shortly after determined the 22-year-old was the shooter, Wallick said.
Meanwhile, Detective Rebecca Joines, who testified to determine whether there is enough evidence to add hate crime charges, said there are indications Aldrich was considering live-streaming the attack, per AP.
Aldrich, who cried during parts of the hearing, had been to the club six times prior to the shooting, Joines said.
The detective added that a witness told investigators Aldrich claimed their mother is nonbinary and forced them to go to LGBTQ clubs.
What they found: In addition to high-capacity magazines found at the scene of the shooting, investigators found materials to make guns at Aldrich's apartment.
They also came across receipts for weapons and a drawing of the club.
Authorities found round gun range targets with holes in Aldrich's mother's room, which she had taken to the gun range, AP reports.
Go deeper:
Go deeper