4 states to review AP African American studies class amid Florida's ban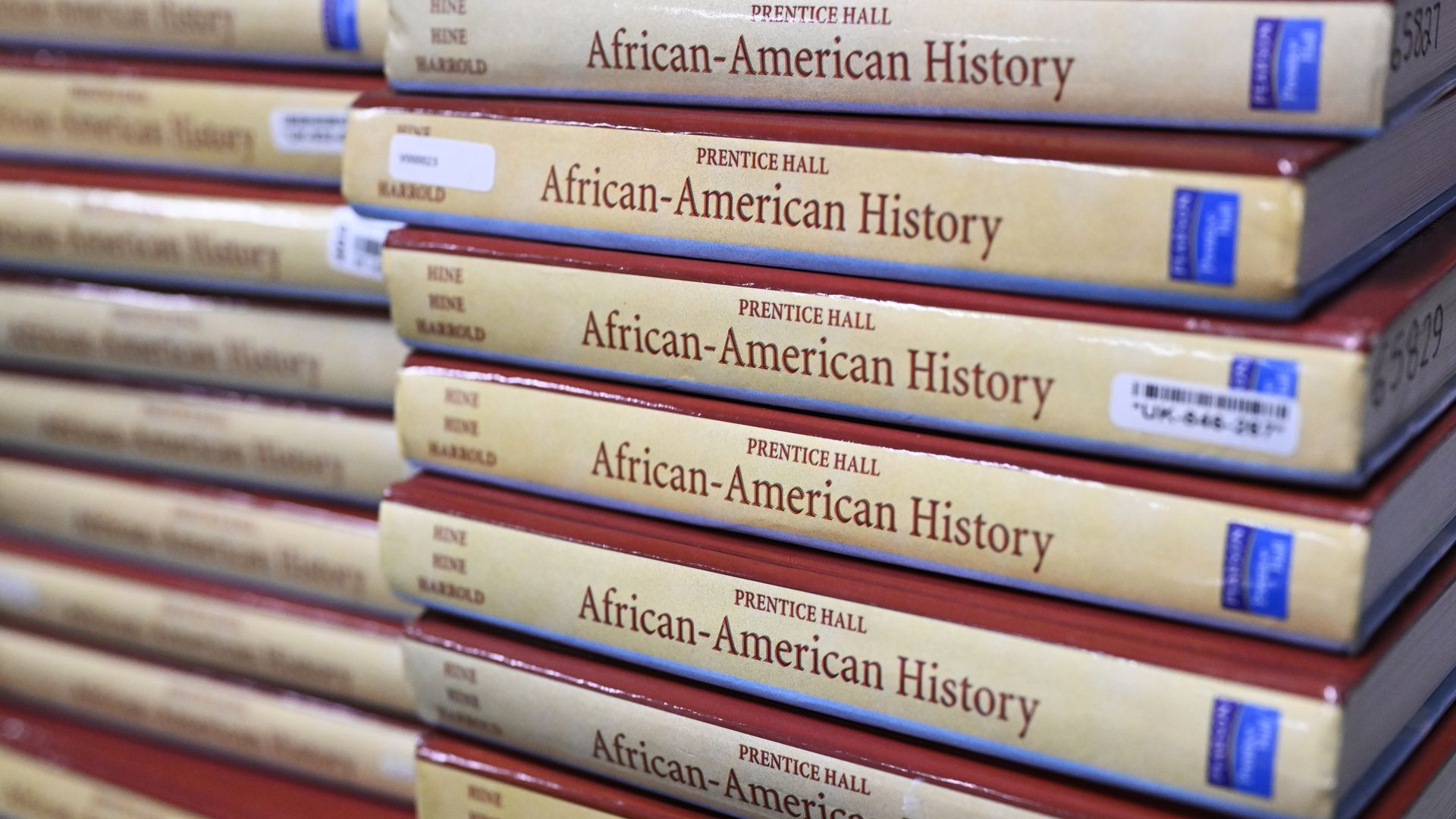 Four more states are reviewing the new Advanced Placement African American studies course following Florida's battle over the teachings.
Driving the news: Officials in Arkansas, North Dakota, Mississippi and Virginia will review the curriculum to check if it conflicts with their policies and laws restricting the teaching of race, according to the Washington Post.
The big picture: Florida Gov. Ron DeSantis' (R) and conservative lawmakers have expressed outrage over the curriculum, claiming it teaches critical race theory, a college-level framework that's often conflated with general teachings on systemic racism.
What they're saying: "I haven't seen the course content for this particular course but just from reading certain news reports there are allegations that it contains elements of critical race theory," Dale Wetzel, spokesperson for the North Dakota Department of Public Instruction, said, per the Post.
"So we're going to need to look at it. We don't want to assign a course code to something that violates state law," Wetzel added.
Context: Florida and at least 17 other states have laws or policies restricting the teaching of race, per the Post.
Restrictions, for example, include barring teachers from suggesting the U.S. is a racist country or teaching critical race theory.
Meanwhile, New Jersey is expanding access to the AP course from one high school to 26.
"As governors like Florida's Ron DeSantis prioritize political culture wars ahead of academic success, New Jersey will proudly teach our kids that Black History is American History," Gov. Phil Murphy (D) said this week.
Background: The AP African American studies course is currently in a two-year pilot program in 60 high schools nationwide, with plans to expand it to hundreds more schools in the fall.
The new course received backlash from DeSantis and conservative politicians who claimed it teaches critical race theory, a college-level framework that is rarely taught in grade school but is often conflated with teachings on systemic racism.
DeSantis' administration tried to block the course in January, telling the College Board that is "inexplicably contrary to Florida law and significantly lacks educational value."
The College Board released a new curriculum for the course, excluding some of the content that DeSantis had opposed, such as teachings on Black Lives Matter and reparations.
The decision to exclude certain topics from the finalized curriculum has faced its own backlash, with accusations that the College Board bowed to political pressure, which it rejects.
Go deeper: Black leaders protest Florida's rejection of AP African American studies course
Go deeper