College Board slams Florida's "politically motivated" claims about AP course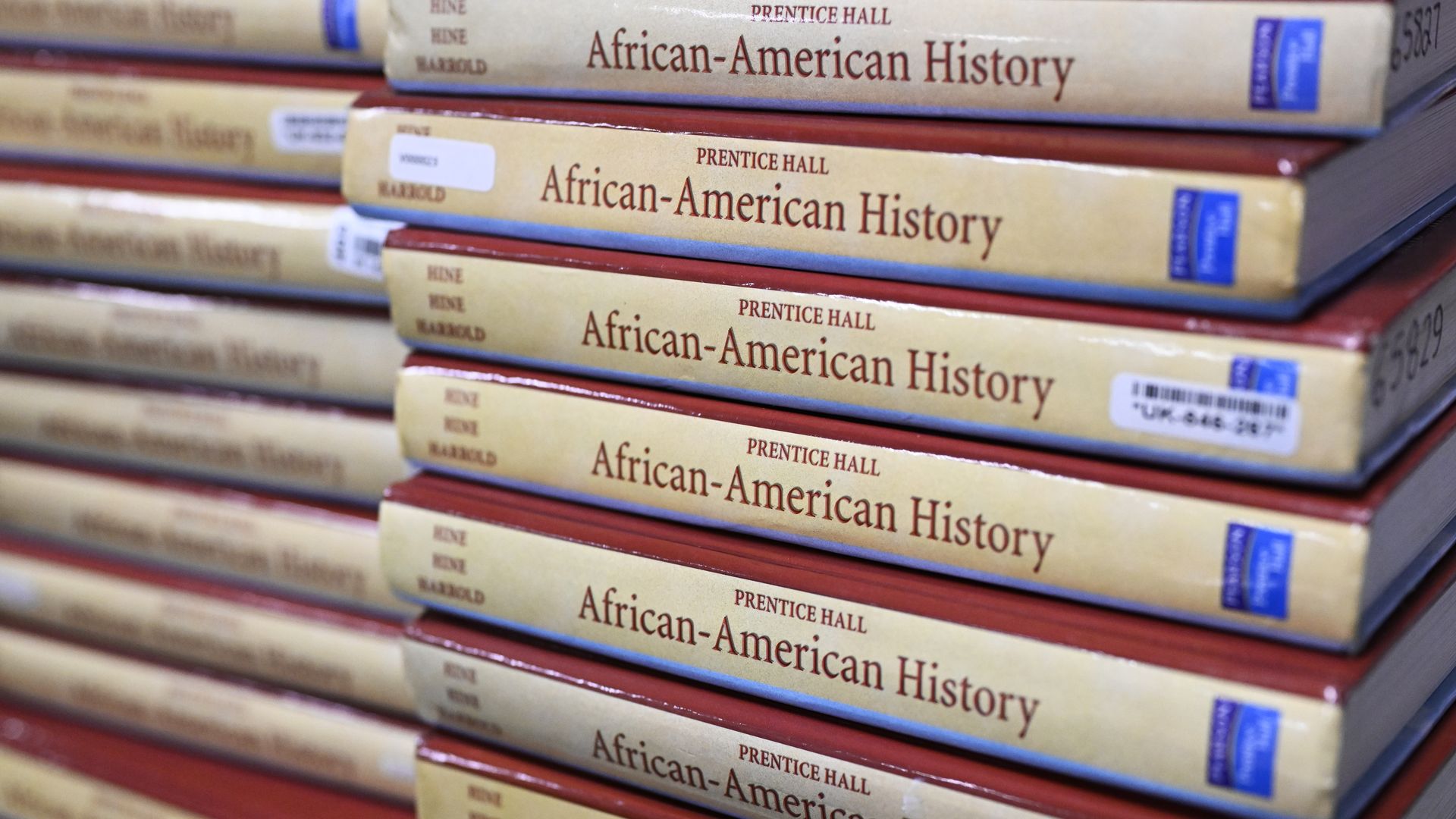 The College Board on Saturday hit back against the Florida Department of Education for its attacks on its new Advanced Placement African American Studies course, noting that debate around the course had veered into "misinformation."
Driving the news: Earlier this month, the College Board released its new curriculum for the course, which excluded some of the content that had infuriated Florida Gov. Ron DeSantis (R), such as teachings on Black Lives Matter and reparations.
The changes came after strong backlash from DeSantis and conservative politicians who claim it teaches critical race theory, a college-level framework that is rarely taught in grade school but often conflated with teachings on systemic racism, Axios' Erin Doherty and Shawna Chen write.
The College Board maintains that it did not make the changes due to political pressure.
Representatives for DeSantis and the Florida Department of Education did not immediately respond to Axios' request for comment.
State of play: In a statement Saturday, the College Board praised the "historic" nature of the new course but acknowledged some problems with the course's rollout.
"We deeply regret not immediately denouncing the Florida Department of Education's slander, magnified by the DeSantis administration's subsequent comments, that African American Studies 'lacks educational value,'" the College Board said, adding that the failure to do so "betrayed Black scholars everywhere."
The organization added that it should have made clear that the released framework was an outline that did not include all of the scholarly articles, lectures and other materials that will be part of the course, prompting a conversation about some Black scholars being erased.
"We should have made clear that contemporary events like the Black Lives Matter movement, reparations and mass incarceration were optional topics in the pilot course," the statement added, noting that the lack of clarity allowed for a narrative that political pressure had "downgraded" the role of these topics in the course.
The big picture: Claims that the Florida Department of Education was in frequent contact with the College Board are "false and politically motivated," the statement added.
"We had no negotiations about the content of this course with Florida or any other state, nor did we receive any requests, suggestions or feedback," the College Board said.
"Florida is attempting to claim a political victory by taking credit retroactively for changes we ourselves made but that they never suggested to us."
Go deeper