Black leaders protest Florida's rejection of AP African American studies course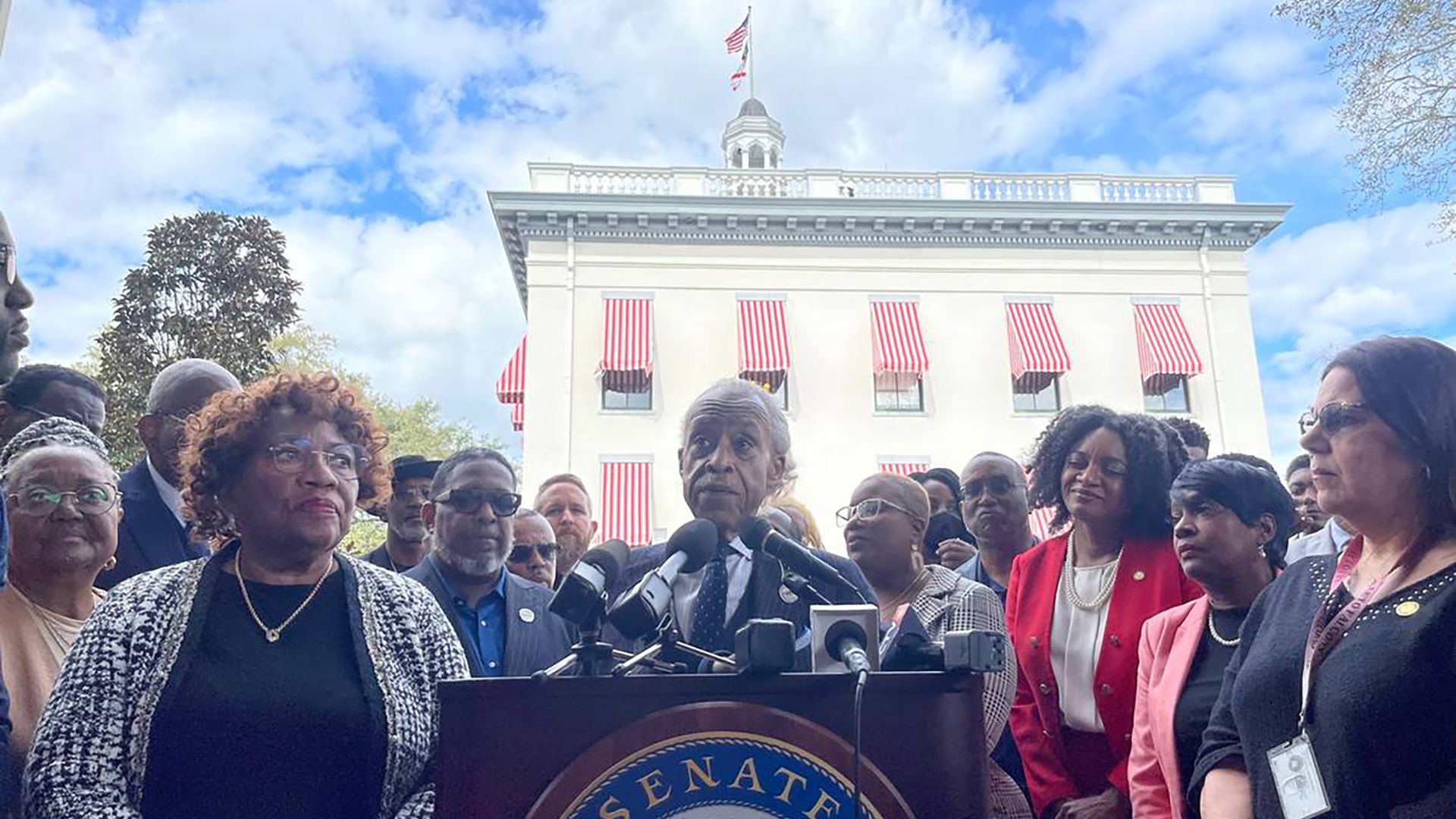 Hundreds gathered for a rally outside of Florida's state Capitol Wednesday to protest against Florida Gov. Ron DeSantis' (R) rejection of a new Advanced Placement African American studies course.
The big picture: Led by prominent civil rights activist Rev. Al Sharpton, demonstrators rejected a number of the governor's plans, including his ongoing feud over the AP curriculum, his slashing of college diversity programs, his migrant relocation plan, and other policies they deemed harmful to the LGBTQ community.
Black legislators, preachers and activists gathered and threatened to pull their students from Florida schools and universities in response to DeSantis' policies, Tallahassee Democrat reports.
What they're saying: "If you would have studied history long enough, you would have known to mess with us in education always ends in your defeat," Sharpton told the crowd, per CNN.
"Our children need to know the whole story … to not only know how bad you were but to know how strong they are. They come from a people that fought from the back of the bus to the front of the White House."
"He's doing it for political reasons," Sharpton said of DeSantis. "He's trying to do the Baby Trump thing and come with a new racial divide like he is in some way, going to liberate America from its past."
DeSantis' office did not immediately respond to Axios' request for comment.
Context: The new AP course received strong backlash from DeSantis and conservative politicians who claimed it teaches critical race theory, a college-level framework that is rarely taught in grade school but is often conflated with teachings on systemic racism.
DeSantis' administration tried to block the course in January, telling the College Board that is "inexplicably contrary to Florida law and significantly lacks educational value."
The College Board released its new curriculum for the course, which excluded some of the content that DeSantis had opposed, such as teachings on Black Lives Matter and reparations.
The decision to exclude certain topics from the finalized curriculum has since faced criticism, with many accusing the College Board of bowing to political pressure, which it rejects.
Go deeper: New Jersey to expand AP African American Studies curriculum
Go deeper